My Hubby's Birthday was on Sep 19. Baking a cake is a bit easy now, Thanks to DK for the Eggless Chocolate Cake recipe.
I wanted to try my hand in Frosting. Searching the Net for some easy frosting recipes.
Got this recipe from cooksrecipes.com. It Came out well
Peanut Butter Frosting
Ingredients
3 cups powdered sugar
⅓ cup Peanut butter
1 ½ teaspoons vanilla extract
About 2 tablespoons milk
 
Method
 
With an electric mixer at low speed, mix the powdered sugar and peanut butter together. Once combined, add vanilla and milk. Increase speed of mixer to medium and beat for 1 to 2 minutes or until smooth and of spreading consistency.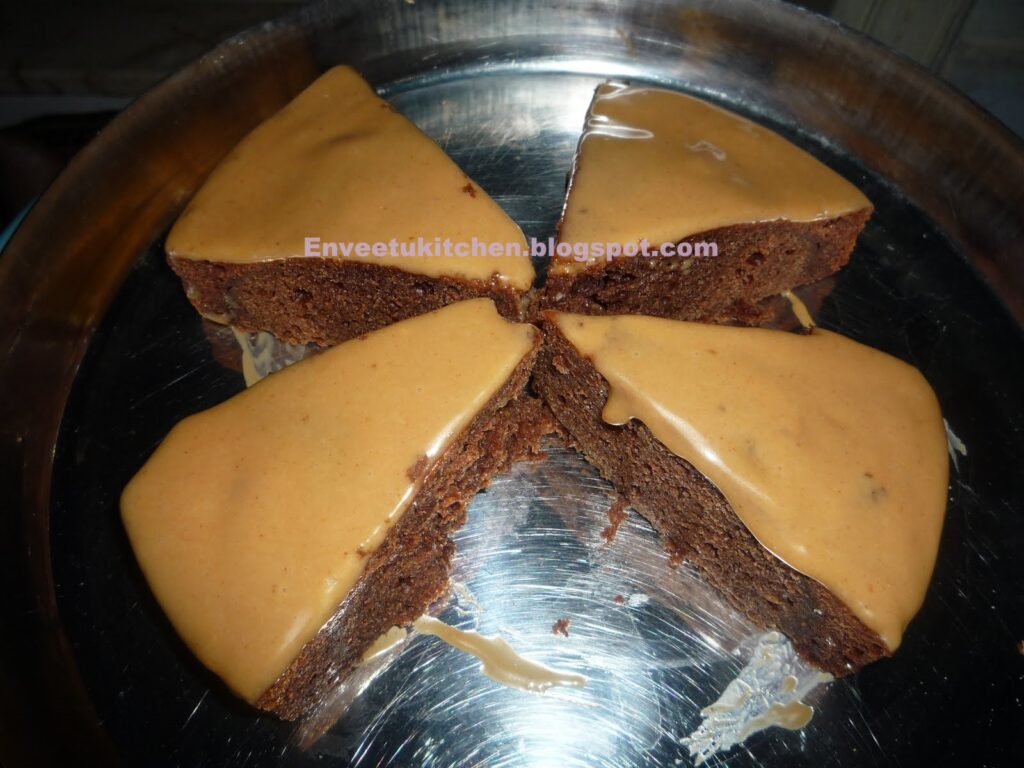 For Crumb Coating and Frosting a Cake