Petit Pains au Lait literally translates to small milk bread. This is a classic french recipe where the dough is made using only milk and uber delicious butter to enrich them. The bread is mildly sweet and so the toppings of pearl sugar adds a little more texture and also that missing sweetness of the milk bread to it. But i wasn't lucky enough to get pearl sugar when i baked them, so i went on with normal sugar crystals.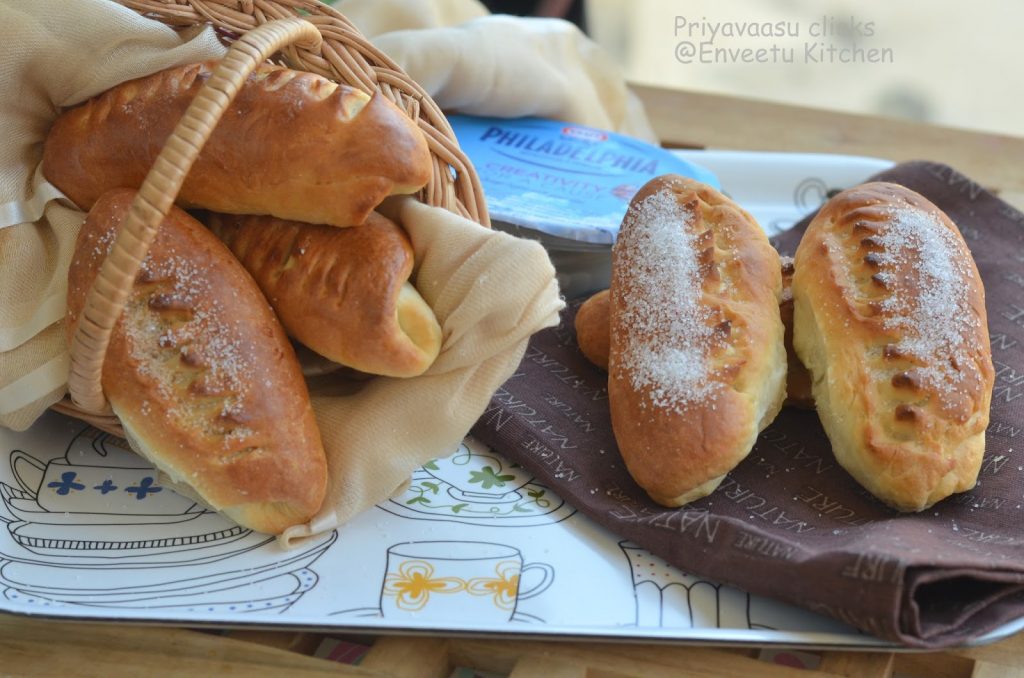 The bread was amazingly soft and kids enjoyed them warm, with their evening milk and we enjoyed with a warm bowl of soup for our dinner. Though i remember taking step by step pictures for this bread, i dont remember where i have saved them, since i have formatted my phone's memory, i m not able to find it there too. Will check and upload them latter.
The pain au lait can also be stuffed with chocolate or custard . The shape of the bread is what makes even more attractive than the pearl sugar, the crust is sniped with scissors to make a criss-cross pattern on them. Here is the video link showing how to make those razor sharp cuts on the crust.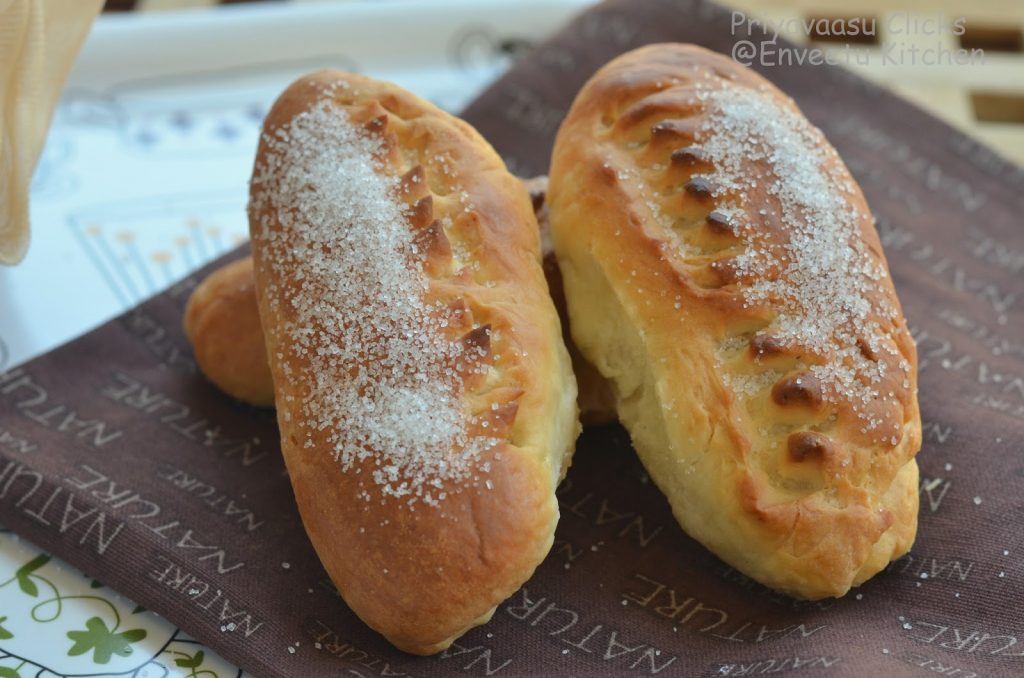 Ingredients (makes 10)
2/3 cup warm milk
1 tsp instant yeast
1/4 cup sugar
1 2/3 cup all-purpose flour
3/4 cup bread flour*
1/4 tsp salt
60gm butter or 4 tbsp, soft at room temperature
Extra milk for brushing
Pearl sugar for topping (i used normal crystal sugar)


Method
Take together both the flours, salt, sugar, instant yeast in the food processor bowl. Pulse it twice to mix well. Now slowly add milk and butter to get a smooth and elastic dough.

Transfer the dough on to flat kneading surface and knead a couple of minutes to a have soft, smooth and non-sticky dough.

If you feel the dough is dry, add little more milk a tsp at a time to get the dough consistency right.

Shape the dough into a ball and place it in a well-oiled bowl and let it rest for 90 minutes or until doubled in size.

Turn the dough out onto your working surface. You shouldn't need any flour, but if you feel the need, just lightly dust your palms with it. Deflate the dough gently, and divide it into 10 equal pieces. Let them rest for 15 minutes.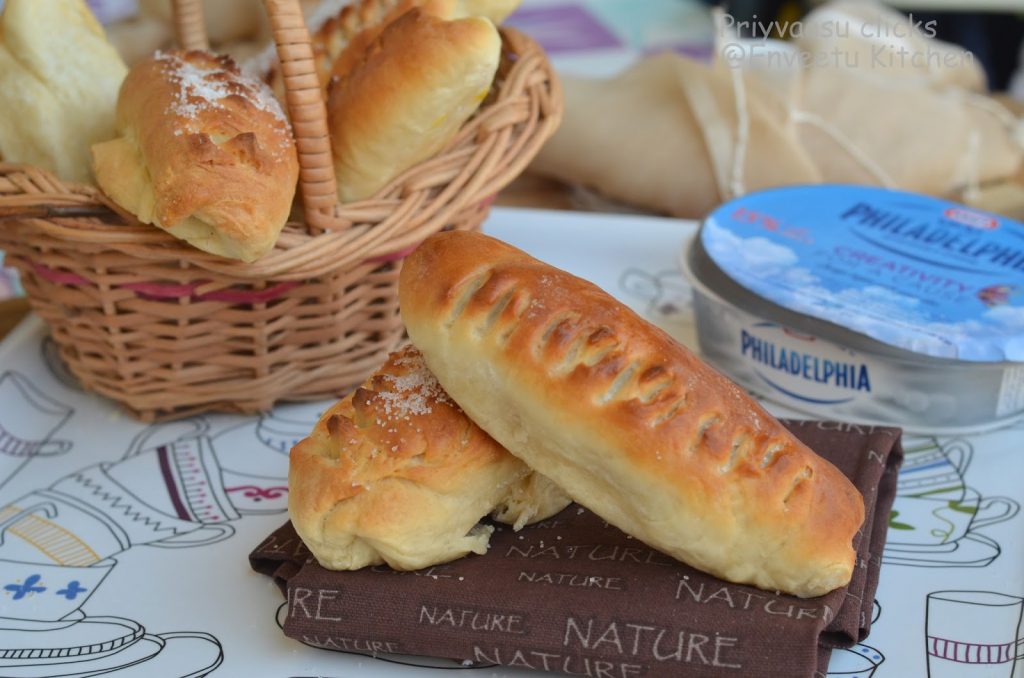 Roll out each piece of dough, one at a time, into a circle about 4" in diameter. Slowly roll up the circle from one end to another like a swiss roll into a cylinder. Pinch the seam closed neatly, and place them on a greased or parchment lined baking sheet with the seam side facing down. Cover loosely and let them rise for an hour or so till almost double in size.

Brush them lightly with milk and using a pair of sharp scissors, make diagonal cuts (not too deep) on the top of the rolls. Sprinkle pearl sugar/ granulated sugar.

Bake them at 200C (400F) for about 15 minutes or so until they're golden brown. Let them cool on a rack. Serve them warm or at room temperature with coffee. with a warm bowl of soup for dinner/lunch or at breakfast. They're best eaten the same day, though you could warm them up and serve the next day.
I halved the above recipe and made 5 Petit pain au lait.
Check out the Blogging Marathon page for the other Blogging Marathoners doing BM#45