Today we are going to get a taste of Irish Cuisine, yes we are visiting Ireland today. Here too i went on to search for a bread and i had a great variety to chose from. Irish love their potatoes, they have so many dishes dedicated to potatoes like this flat-bread today, Potatoes and flour made into a dough and stuffed with apples and pan-fried. Boxty, a pancake made out of potatoes, Colcannon, a stew made of potatoes and kale and their Ulster-fry/Full breakfast famous Potato farls. So, if at all you have loads of potatoes or love potatoes everyday then you know which cuisine to go for!!! 🙂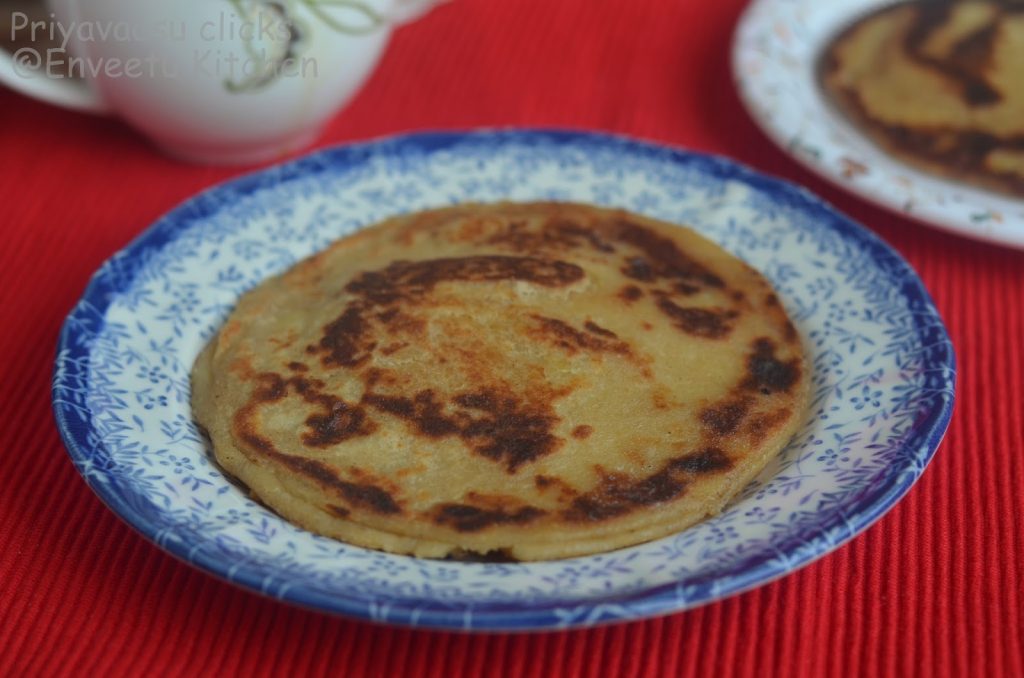 Source : Baking Mad
Ingredients
¼ Cup All purpose flour (see notes)
2 pinches of baking powder
Filling
Wash, peel and cut the potato into cubes. Cook them until soft. I used my Microwave Auto-cook menu to cook the potato. Drain the excess water, let it cool.

Once cooled, mash the potato well. Add flour, salt and baking powder to this mashed potato, and start kneading to make a smooth dough. Let the dough rest for 10 minutes.
While the dough is resting, wash the apple, cut it into thin slices, toss it along cinnamon powder and sugar.

Now flour your work surface well and roll out the dough into circles or else you can use a round lid to cut out shapes from rolled out dough. The above dough will make 4 rounds.

Now, arrange a few slices of cinnamon apples onto one round of dough, and close it with another roundel of dough, press to seal the edges.
Heat a non-stick skillet, when it is hot enough, add a blob of butter to it and slide a sealed bread on to it .Cook in a slow flame until the sides are browned well. Turn and cook the other side too.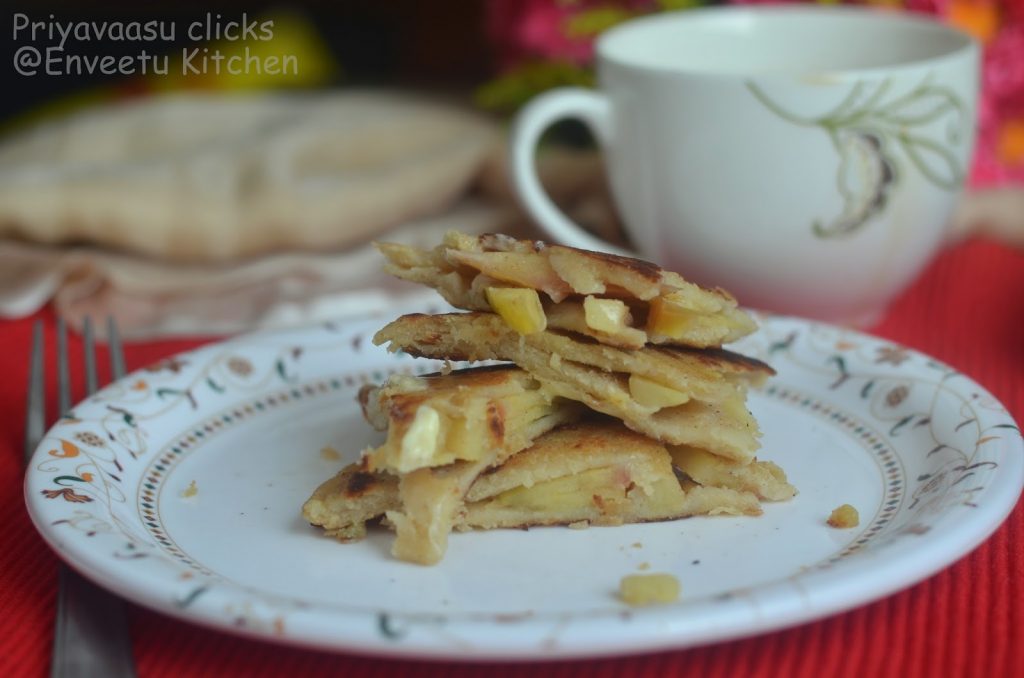 Transfer it to a serving plate, cut and serve with a generous serving of butter or fresh cream.