Blessed are those Wives, Whose Husband Knows Cooking and also does it sometimes. A heartfelt appreciation to Priti for hosting an Event like this, to showcase our better half's Talent!!!! My hubby is a Good Cook, not to exaggerate, all the 3 brothers cook very well. An art they adopted from there Father. My Father-in-law in his late sixties, Enjoys cooking even now. He makes Lip-smacking Puri-Aloo!!!! All the puri's will be of the same size and we call the Aloo as Traditional Sydoji Lane Recipe!!!!! Sydoji Lane is the name of the street .where my in-law's live 🙂
Now Coming to this Aloo-Capsicum Curry, this is one of the tasty recipe from my dear hubby. When i was pregnant with my Kuttu, he used to cook for me every weekend!!!! But the problem is, he is a Perfectionist!!!! VIRGO!!!!!  If he is cooking, he needs things his way and takes all the time on Earth, which makes my BP go sky-rocket. 
Now, that's a lot of story there, let us get to the recipe.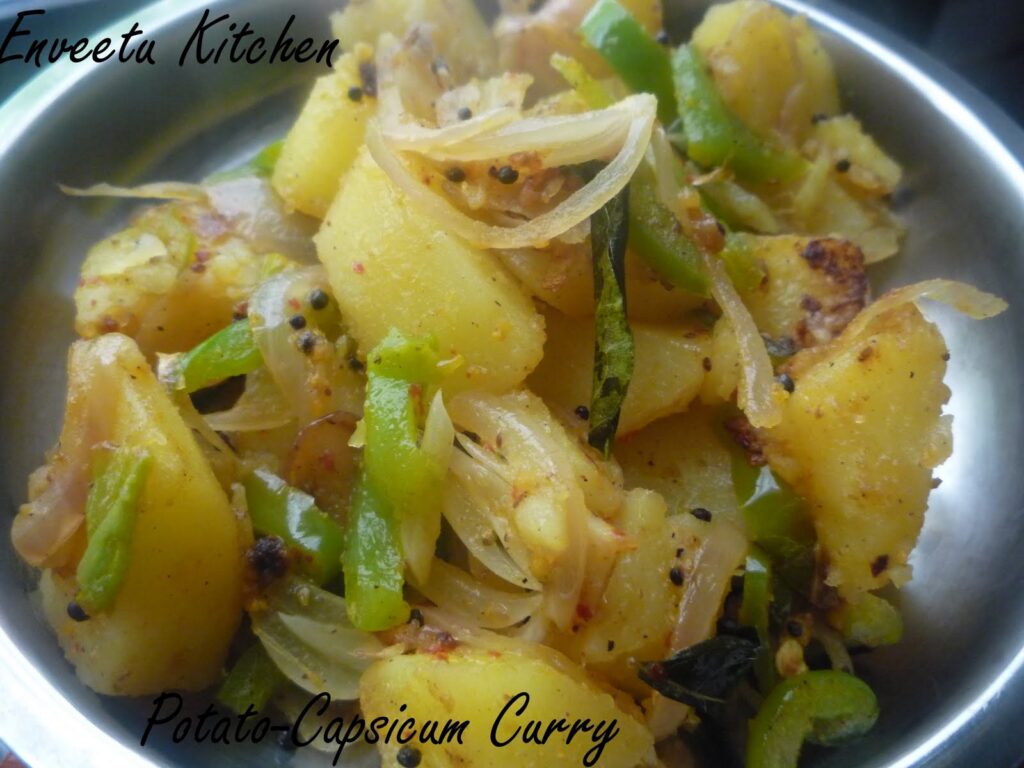 2 medium Onions, thinly sliced
2 green chillies, finely Chopped
2 tsp Sambhar powder/Red Chilli Powder (He used Sambhar Powder)
Hing, turmeric each a pinch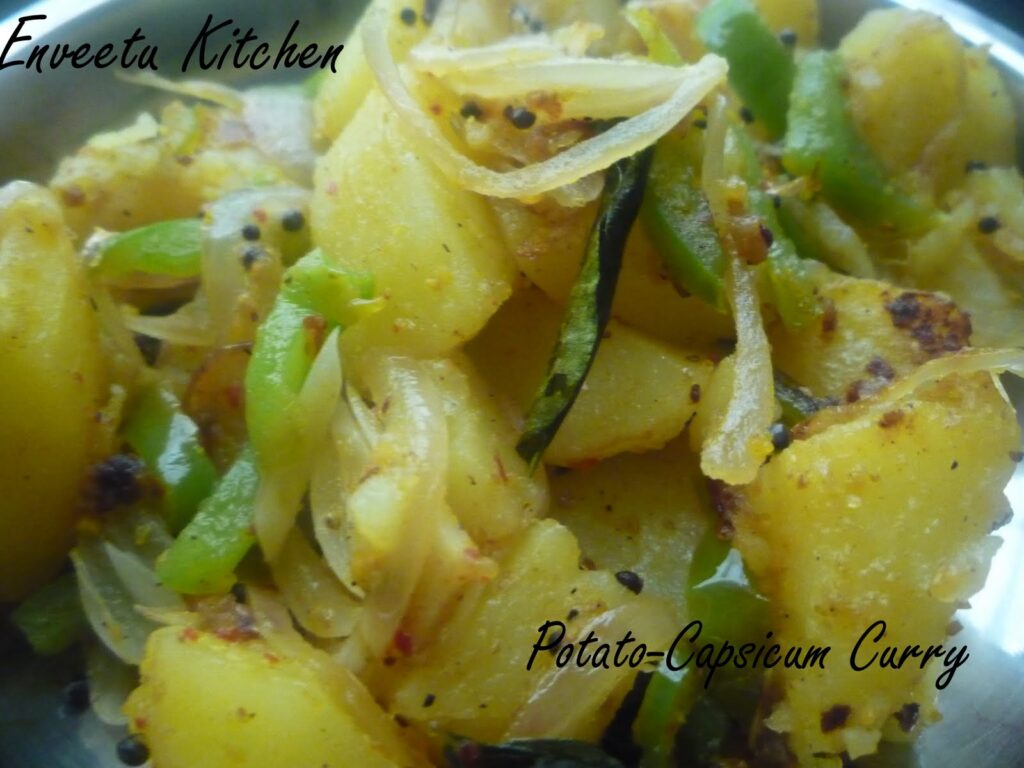 Method
Wash, peel, cut the Potatoes to small cubes and Boil them until soft, but firm, Don't over-boil it or else you will get mashed potatoes!!!!. Wash the capsicum and Chop them to thin Slices. Heat oil in a Wok, Splutter mustard seeds, add hing and turmeric, curry leaves, green chillies. When the chillies are slightly roasted, add Onions and sauté till translucent. Now add the boiled potatoes, add Sambhar powder/Red Chilli Powder, salt and Mix well. Let it cook in a slow flame for 10-15 minutes or till the rawness of the chilli/sambhar powder escapes. Then Add capsicum and Mix well and cook for 7-8 more minutes.Take care of c
apsicum, it shouldn't be over-cooked. 
Take it off the flame garnish with some fresh coriander and E
njoy with Rice/Roti's