We had my brother's family for lunch this friday. Wanted to make something crispy as a starter, without potatoes. I always keep one or two sprouted lentils in my Freezer. This time i had sprouted rajma and Green gram. Made some Cutlets using sprouted Rajma, tasted damn good. Nobody believed it is without potatoes.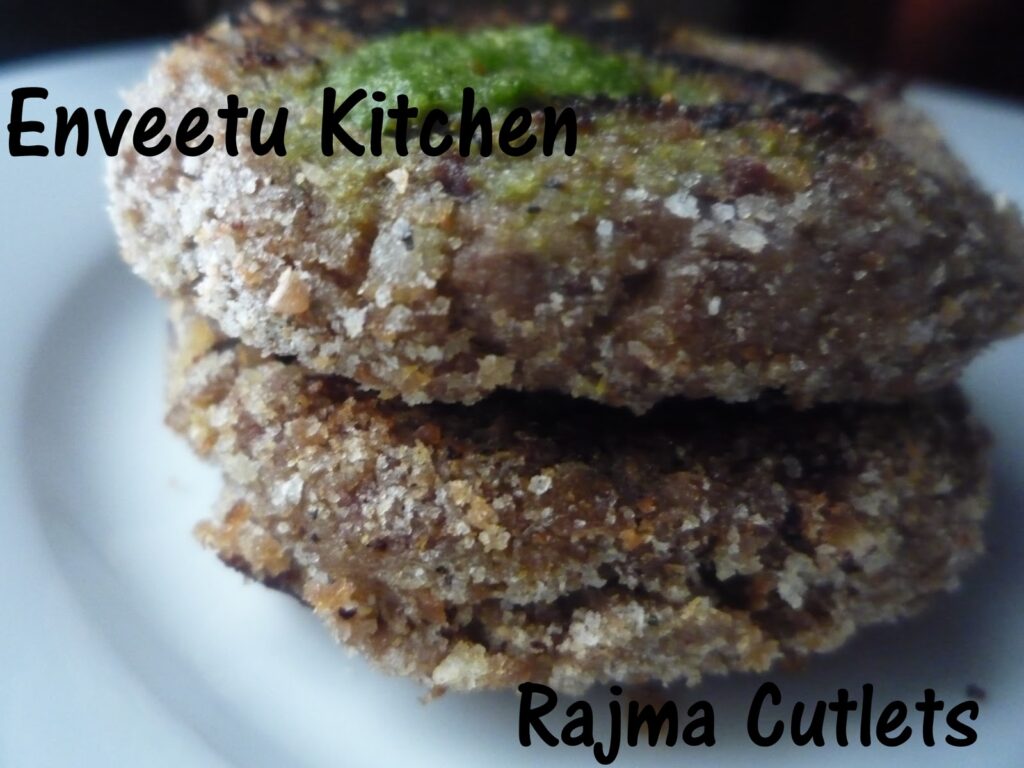 Ingredients
1 cup Sprouted Rajma/Kidney Beans
2-3 green chillies
2 cloves of Garlic
a small piece of Ginger
2 tablespoon of Gram flour
2 tablespoon of Rice flour
1 teaspoon Red Chilli powder
½ teaspoon Coriander Powder
Salt to taste
Bread Crumbs to Coat the cutlets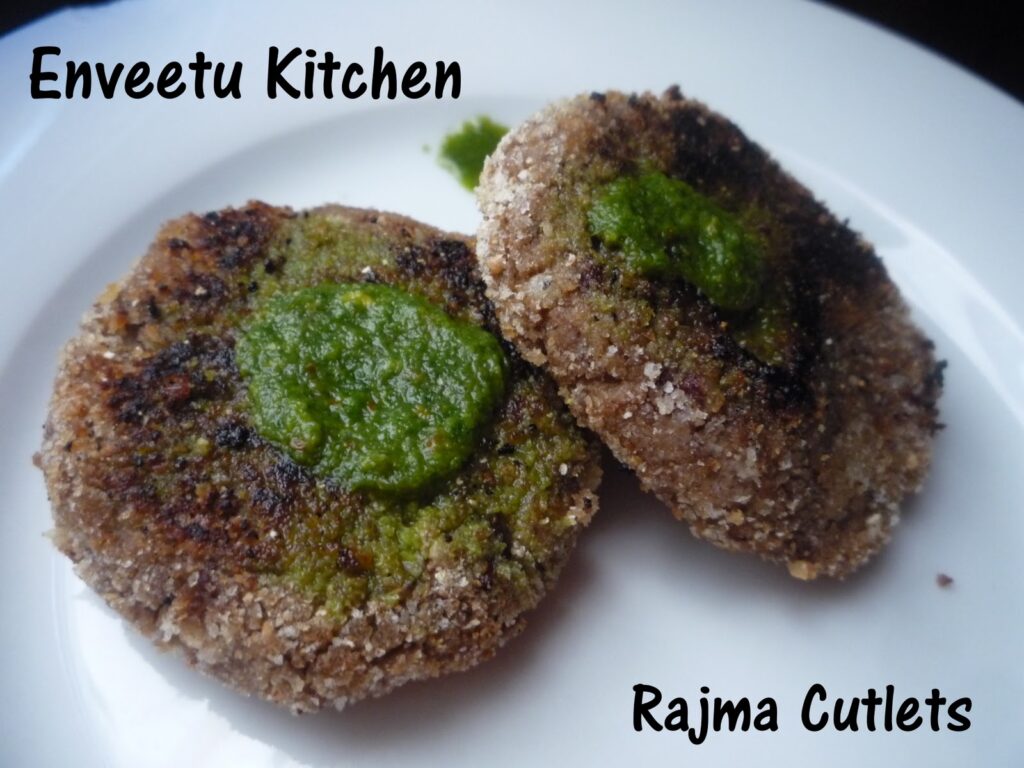 Method
Pressure cook the Rajma until soft with very little water. Let it cool, then grind it to a smooth paste with green chillies, garlic, ginger and salt. In a bowl, mix the ground paste with gram flour, rice flour, Chilli powder and Corinader Powder, mix it well. Make small balls out of it, press to make it flat and roll it on bread crumbs and cook it a tawa on a low flame. Add little oil while cooking. Cook both sides crisp. Serve hot with some green chutney.