Potatoes in any form is always a hit at home. Aloo tikki or Potato patty is my kuttu's favorite. He suddenly developed a liking to the Mcaloo tikki served at McD. One day, he wanted to make it for his school lunch box and he asked whether i can create the same patty, the same taste at home. I said, i will try and made these and gave it along homemade white bread. It was such a big hit, and now i make it very often for his lunch box. When +Srivalli Jetti  announced pick one and make 3 dishes as a theme, one amongst them was potato dishes listed by Wiki. Aloo tikki was also one in that list, so i happily decided for this theme and made my tikki's again for last week's snack and served it along mint chutney and ketchup. As usual, it vanished even before i brought it to the dining table.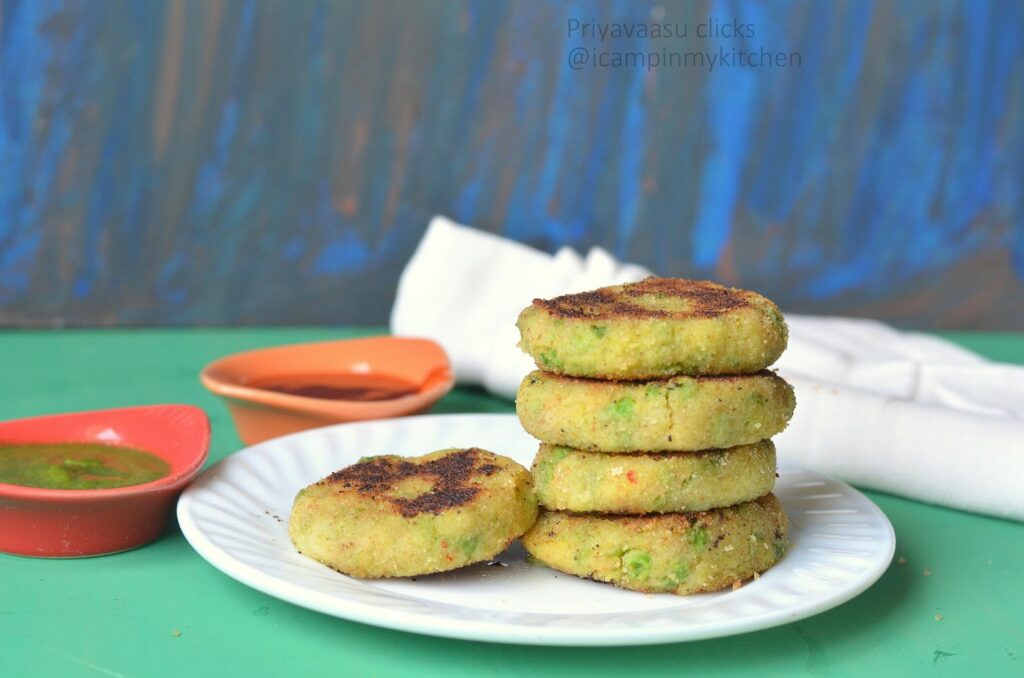 Ingredients
1/4 Cup green peas (i used frozen)
2 pinches of garam masala powder
2 pinches of amchur powder
1 tbsp fresh coriander leaves, chopped (i didn't use it)
Method
Wash, peel and boil the potatoes until soft. I used my Microwave's autocook menu to cook the potatoes. Since, i was using frozen peas, i just added it to the potato to cook along.
Once done, drain the excess water, let it cool and mash it well. To the mashed peas and potatoes mix, add red chili powder, garam masala, amchur powder, corn flour and salt. Mix well and form a ball of dough.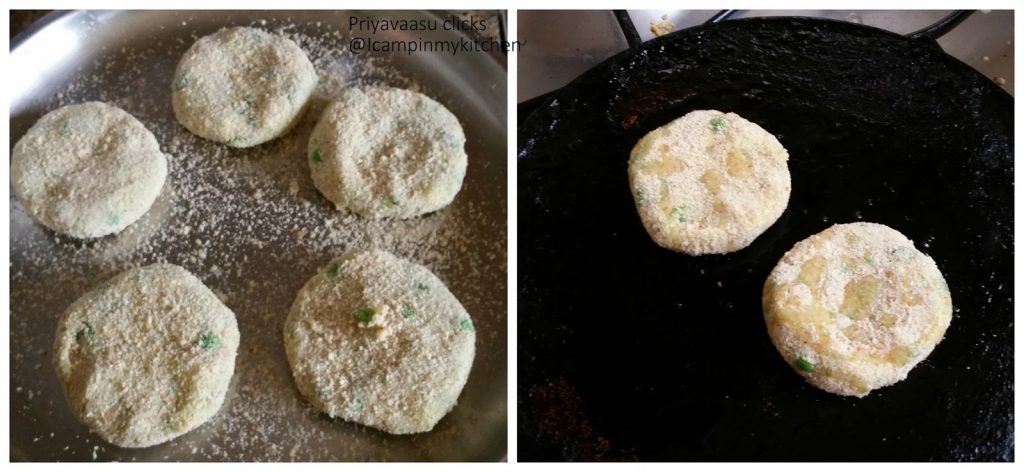 Divide the dough into 5 golf-sized balls. Press each ball in your palm and pat to form a round patty. i rolled it on the sides to form proper edges. Roll each patty in bread crumbs and coat well.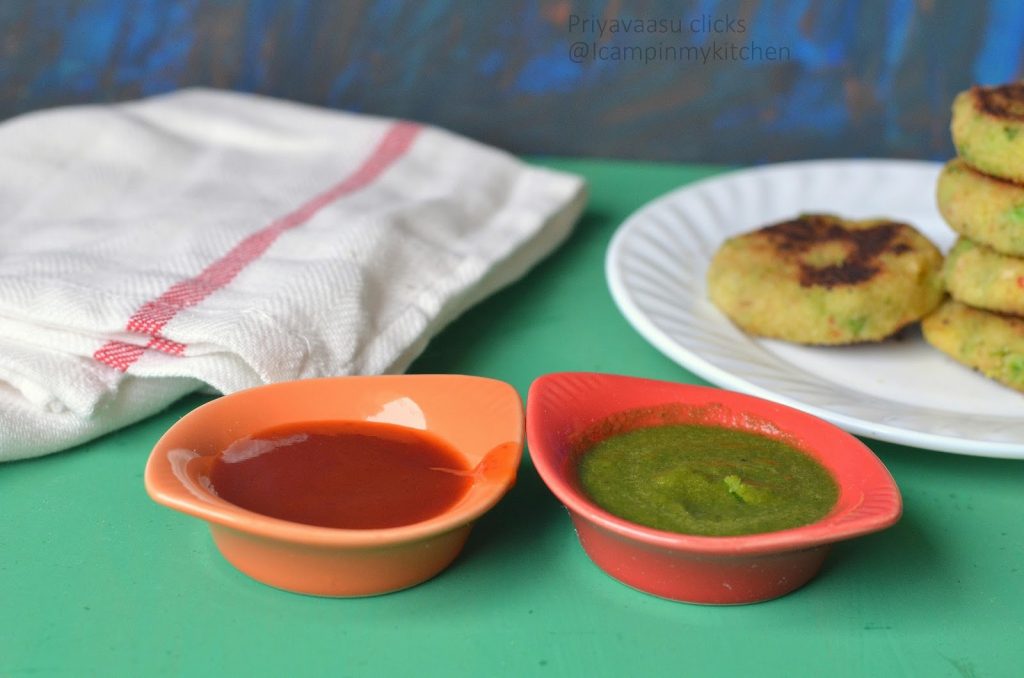 Heat a flat pan to toast the patties, I used my cast iron pan to cook the patties. Place 2 or 3 patties at a time, drizzle some oil on top, cook both sides until crisp and brown. 
Serve it hot with some mint chutney and ketchup.