Varalakshmi vratham is around the corner,apart from Kozhukattai, vadai and payasam, raw-rice idly is also offered as neivedhiyam.. Usually, south-indian homes we make idly using idly-rice or parboiled rice, but for the pooja, it has to be made using raw rice only. S
The only difference in the recipe would be the measurement of the urad dal, which should be half measure to rice. Rest is all the same procedure. The fermented batter, won't be rising much like the regular idly batter, here mostly you must trust your nose.
These idlies, though not as spongy as the regular idly, will be soft. When paired with a proper chutney/sambar, they make a filling breakfast.
I used my mixie to grind the batter. Only thing while grinding batter in the mixie is to watch for the heat. Mixie heats up fast, so u need to stop it every 10 minutes give it a 2-3 minutes rest and grind again.
Ingredients
½ teaspoon heaped methi seeds/fenugreek seeds
1 Cup of water for grinding the batter
Method
Wash and soak rice and dal separately in water. Soak methi seeds along with urad dal. Let this both soak for 3-4 hours.

After the said time, Drain the excess water from urad dal and add it to your mixer jar/grinder, add about ¼ cup water and start grinding. Check the consistency mid way and add another 2-3 tablespoon of water for a soft and fluffy batter.

Urad dal batter should be soft and smooth. Well ground urad dal batter, froths well and u can hear the sound of air incorporated in the batter (like gluck, gluck!!!)

Remove the ground batter to a deep bowl. We will be adding ground rice batter to it, so use a vessel accordingly.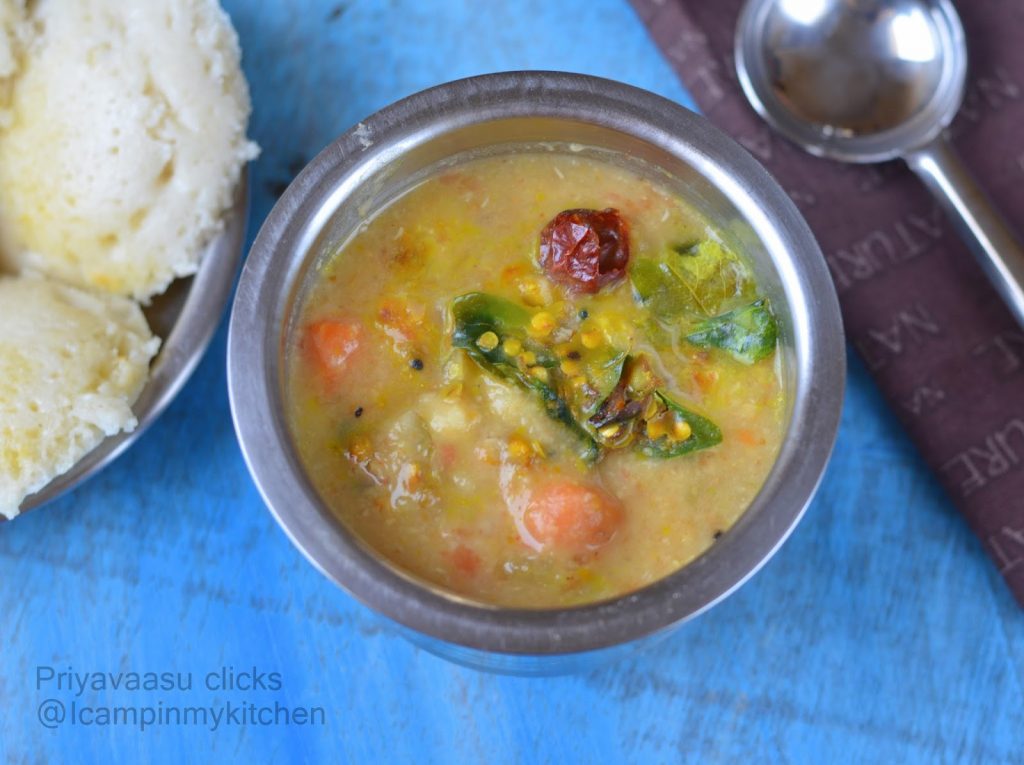 Next, drain the excess water from rice, add half the soaked rice to the mixie and ¼ cup of water and grind to a smooth batter. Rice takes a bit more extra time than urad dal. Do the same with the next half of the rice. Add the ground rice batter to the urad dal batter. Wash the mixie with another ¼ cup of water, wash and add that water also to the batter.

Mix the batter well with your hands or using a ladle. Scrap down the sides. Cover and leave it on the counter for fermentation for a minimum of 8 hours or overnight.

This batter won't fluff up well like normal idly batter, all you get is that fermented smell of the batter. Add salt to the batter and mix well.
To make idlies, Wash and wipe your idly plates. Grease them with little oil. Pour a ladle of batter in each mould and steam cook for 10 minutes. Remove the plates from the steamer, let it cool for 5 minutes, using a spoon, remove the idlies from the paltes and serve hot with sambar/chutney/podi. I served it with Moong dal Sambar