I have around 10 packs of King size Reese Peanut Butter cups. My kids don't eat chocolates or biscuits, they like Kitkat and sometimes snickers. My brother got me these chocolates, he knows that i love baking, so he surprises me sometimes. But none to eat at home, these poor peanut butter cups were staring at me, every time i open the fridge. Last week, we had a friend's family for a casual lunch at home. They bought us a pack
palmier's, that is when the idea of making today's recipe struck.
Thanks to ready-made puff pastry sheets, this is a pretty quick recipe. These palmier's are also called elephant ears, when you look carefully, they do look like elephant's ears, cute na!!
8 reese peanut butter cups, King size cups
2 tsp sugar for sprinkling on the palmiers (optional)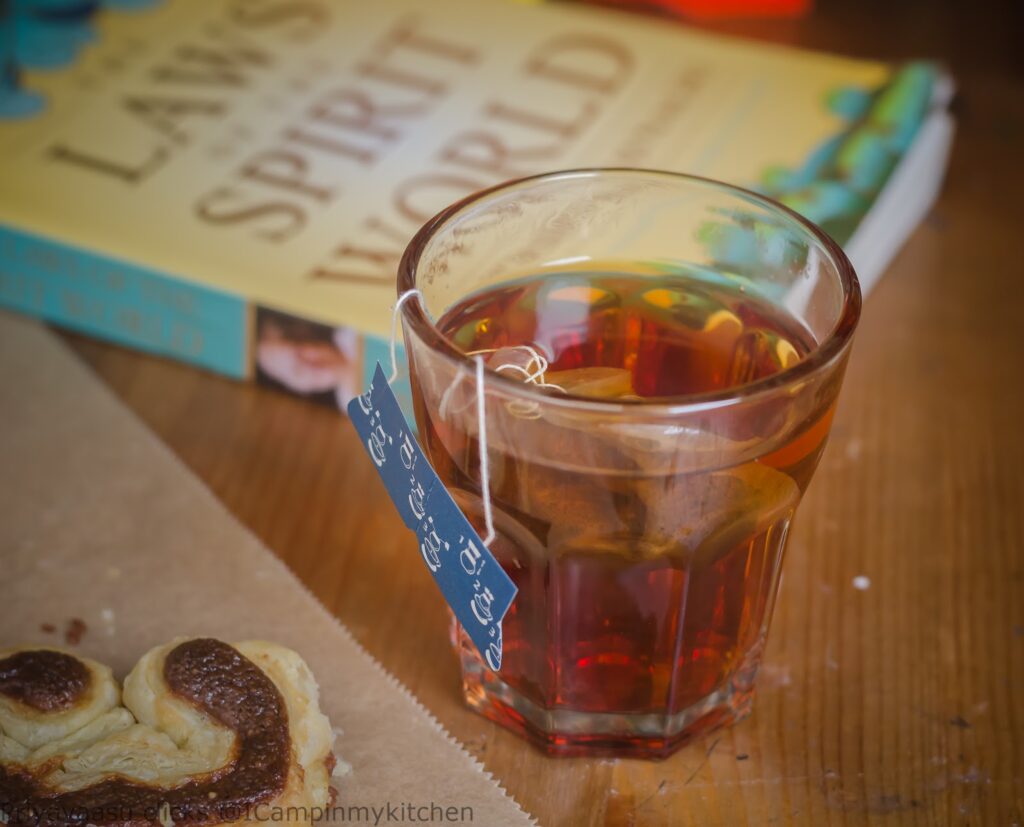 If the pastry is in the freezer, please thaw it in the fridge for an hour or two. Remove the pastry sheet to the kitchen counter 30 minutes before making the palmiers.
Take the Reese peanut butter cups in a microwave safe bowl, Microwave it high for a minute, remove, add 2 tbsp of butter and mix well.

Dust your work surface well, roll the pastry into 12×12 square. Spread the melted peanut butter on it, leaving 1 inch around the edges. Now fold the 2 sides to the center, like a door. Roll each side to the center once. It will look like a rolled towel with a gap in the middle.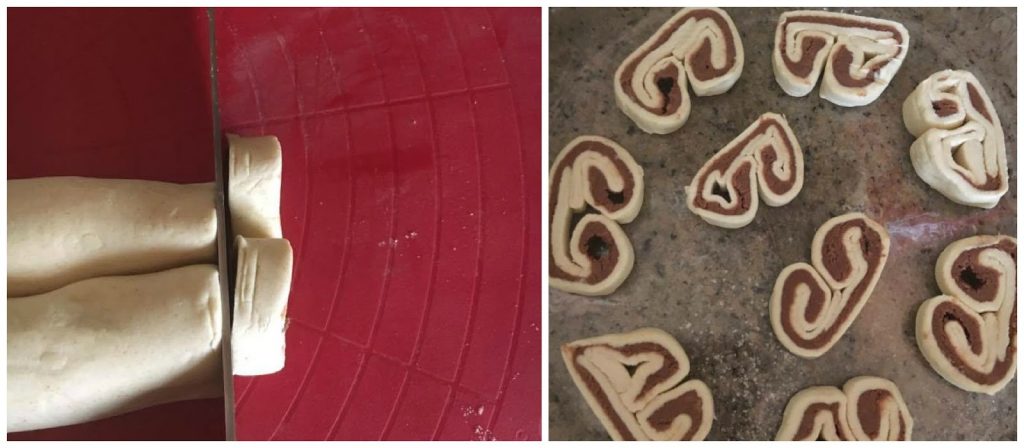 Cling wrap and refrigerate it for 30 minutes. While it is chilling, preheat the oven to 200C for 10 minutes.

Remove the chilled rolled dough out of the refrigerator, Using a sharp serrated knife, cut it 1/4 inch thickness. Arrange the cut slices on a well-greased baking pan with an inch gap in-between. The palmiers expand as they bake, so leave enough space.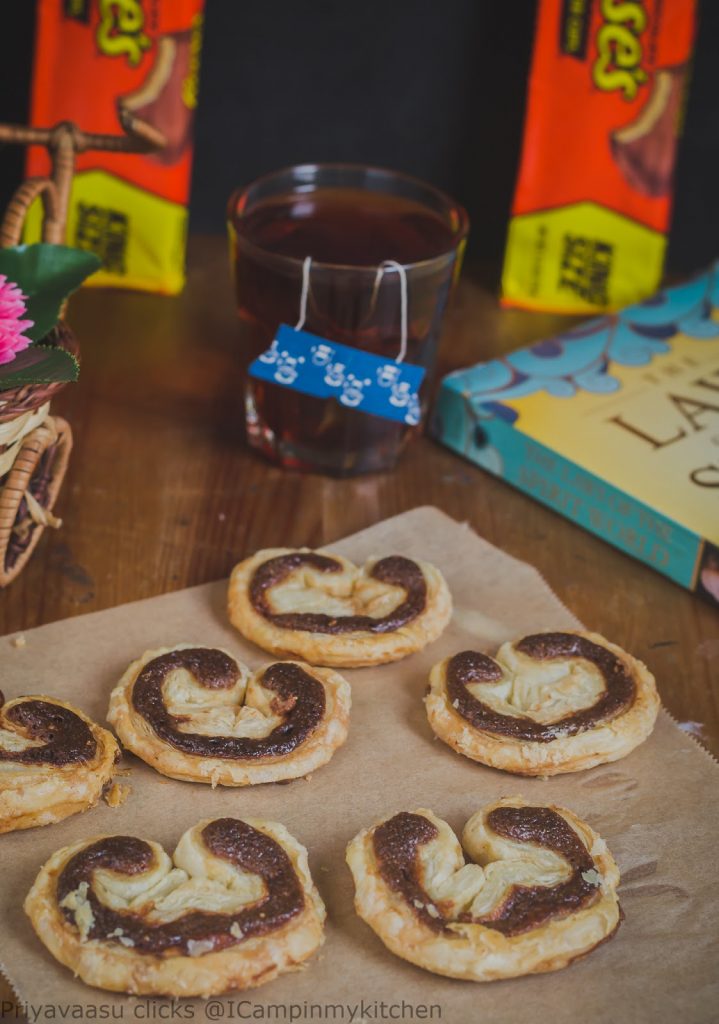 Bake them in a preheated oven, for 23 minutes or until they turn golden brown. Remove the baked palmiers on to wire-rack, let it cool for 10 minutes. Serve them warm along with your evening cup of tea.