It is a long weekend here, Eid holidays, No office till Wednesday and No School till next Sunday.  It all sums up to lot of time in the kitchen, lot of cooking and cleaning. As usual we got up little late and ended up having breakfast at 11am. 
Since it is almost time for lunch, i thought of making the breakfast a bit more filling, so it will keep us full till evening. Had some eggplants in the fridge, made this roasted aubergine  sandwich with mozzarella and tomatoes.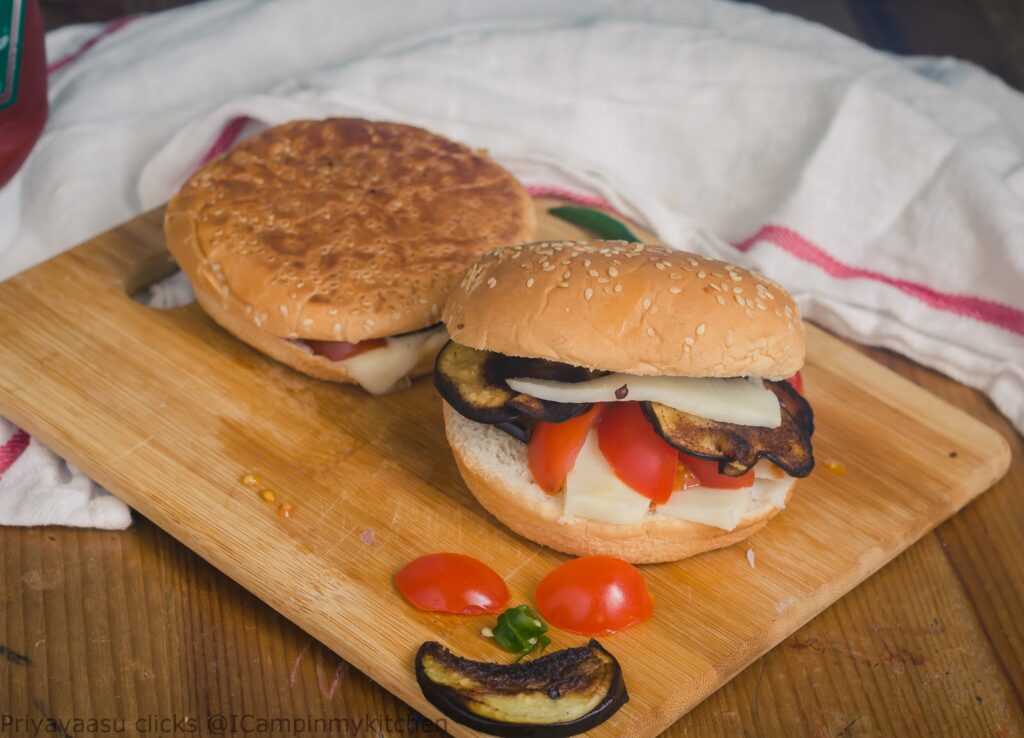 At first, 
thought of roasting the eggplants in the oven, then shunned the thought and shallow-fried it on stove-top. It is an easy recipe to make if you have all the ingredients and little time in the morning. So, i would recommend it for Weekend brunch or breakfast. 
I have used green chilies to spice up the aubergines, you can use chili oil or marinate them with red chili flakes for 10-15 minutes before grilling them.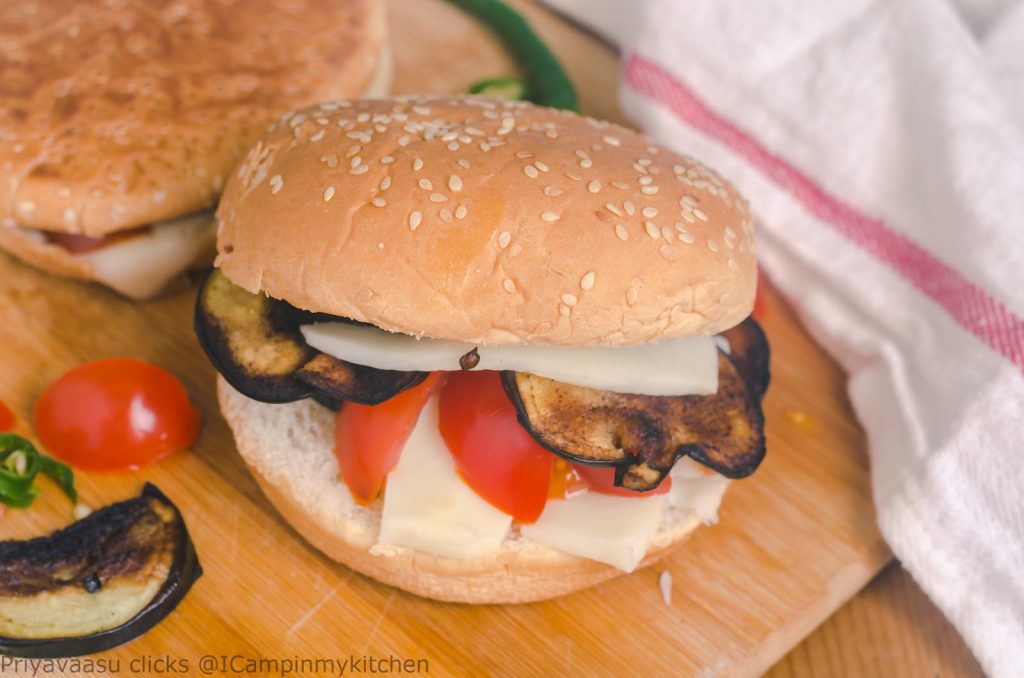 Ingredients
1 green chili, thinly chopped
1 big aubergine/eggplant, cut into roundels
1 large tomato, cut into roundels or cherry tomatoes, cut into halves
100 grams mozzarella cheese,cut into thin slices.
2 teaspoon freshly ground pepper
Wash and cut the aubergine into thin roundels, keep it in water till use. Heat a pan, add 2 teaspoon of oil. Add half the chopped green chilies into hot oil. Now place 4-5 aubergine roundels, at a time and shallow fry them on both sides until brown. Remove it another plate. Repeat the same with all the slices.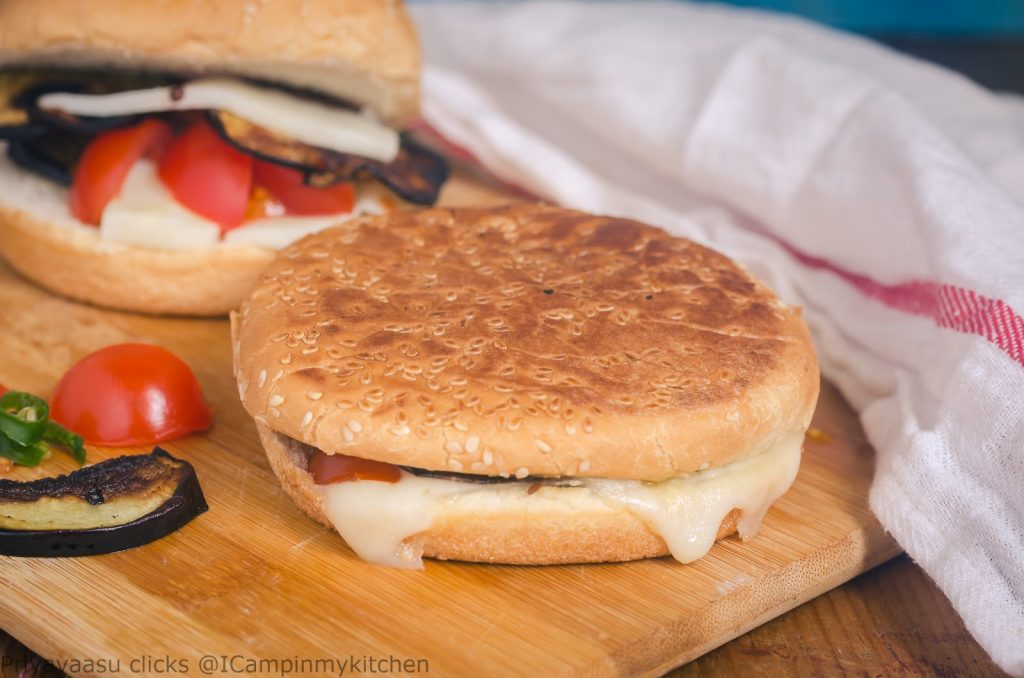 To Assemble the sandwich
Place a slice of roasted eggplant, top it with slices of tomatoes, then slices of mozzarella. Add antoher slice of eggplant and some cheese and close the burger.

Toast it crisp on both sides with butter in a simmer flame for the cheese to melt. Serve it hot with some sauce