For the final day of the marathon, i bring you Maharastrian side-dish. Please don't be scared by the name. It is a simple and flavorful curry of green peas in peanuts and coconut masala. It was a wonderful combination with Roti's and even goes well with Rice. 
Source : Tarla Dalal
Ingredients
1 Cup unsalted peanuts, crushed
1.5 cups boiled green peas
2 whole dry kashmiri red chillies, broken
handful of coriander leaves for garnish
To be ground to a paste
2 generous pinches of cinnamon powder or 1 inch piece of cinnamon stick
Method
Keep the paste ready before proceeding to make the curry. Heat oil in a pan, crackle cumin seeds. Next add red chilies and crushed peanuts. 

Keep the flame low and saute for about 2-3 minutes. Take care not to burn the peanuts, you might get a bad taste.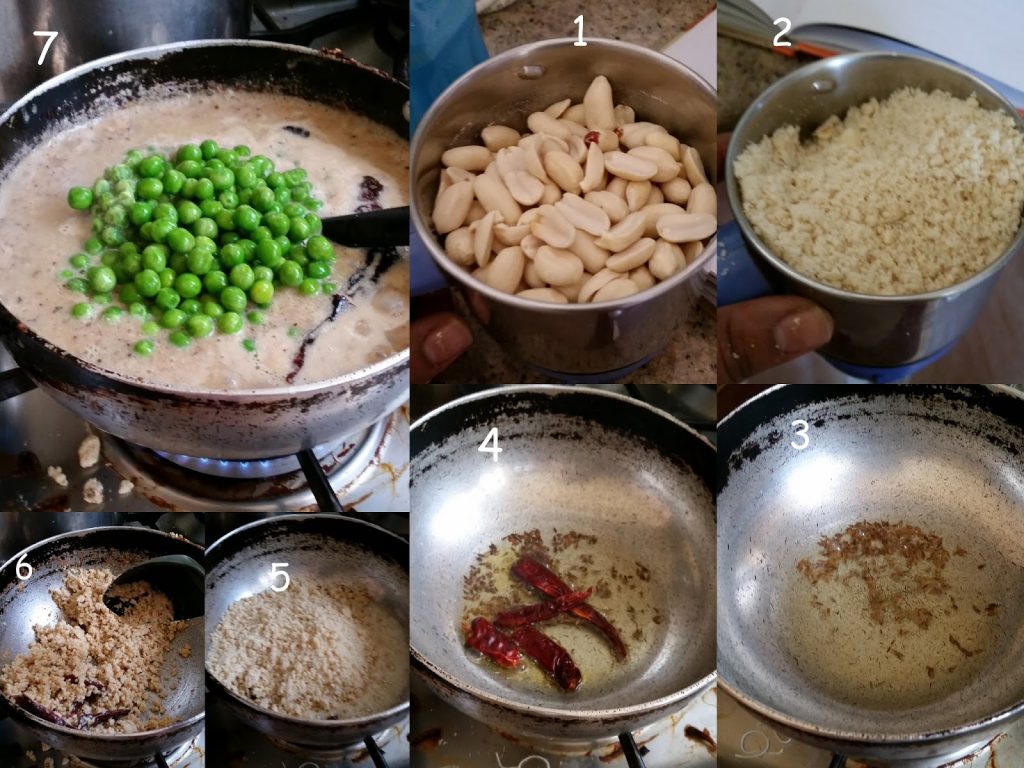 Next add the coconut paste, 1.5 cups of water, sugar and salt and cook on low flame till the peanuts are cooked.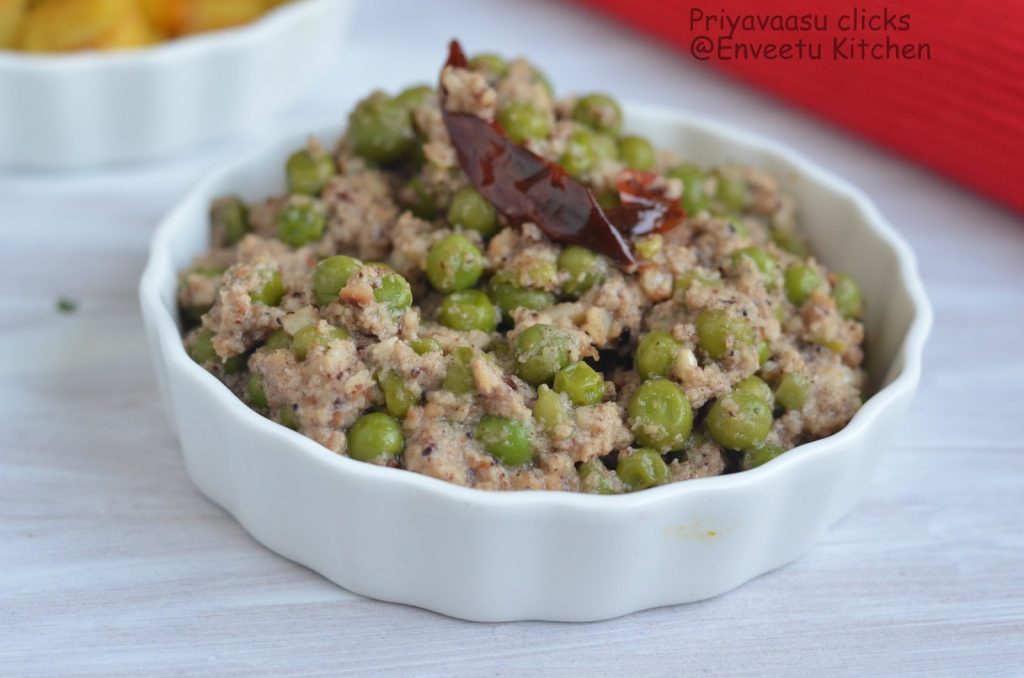 Next add the green peas and cook for 5-6 minutes for the flavors to mingle.Serve hot, garnished with the coriander.