Hoppers, when i first heard the name, i thought it to be a dish with bugs!😳 Thank God to my interest in Cooking shows, i happened to see Peter Kuruvita's My SriLanka. There he showed how to make hoppers, a bowl/boat shaped pan-cake, something very similar to our Indian Aappam.
When i saw the theme for Bread Baker's as Pancakes from around the world, i immediately decided to do Hoppers. Thanks to Mayuri Patel, our host for this month, for giving us a such a vast and lovely theme!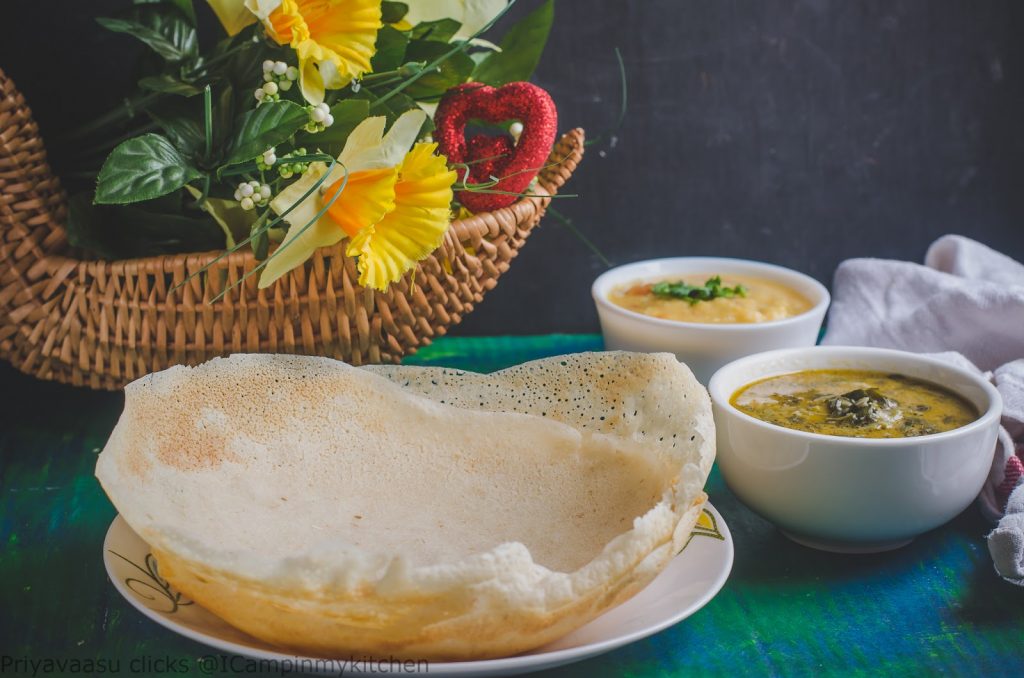 Kerala Aappam, is made by soaking rice, grinding and fermenting it. There to we add coconut milk and yeast or baking soda. Srilankan hoppers, it is entirely made of coconut milk, just coconut milk. The hoppers comes out so crispy, you can make them soft too. 
The trick is to get the Srilankan Hoppers batter right, it shouldn't be too thick, or else the batter wouldn't spread. The batter has to be swirled around in the pan, so it has to be of the correct consistency to spread when you swirl. 
Since the Srilankan hoppers are sort of mild, you need a spicy curry to pair with it. If you eat meat, you will relish it with some spicy non-veg curry. I served it with a spicy dal and a mildly spiced spinach in coconut milk gravy. 
Inspired from Peter Kuruvita
Ingredients
2 cups of Rice flour
1 large white bread slice/few pieices of sourdough bread
¼ teaspoon baking powder
400 ml light coconut milk
½ cup thick coconut milk
¼ -½ cup of water
Salt to taste
Method
Tear the bread slice into small pieces, take them in a mixer and pulse it to powder. Take rice flour, bread flour, baking powder in a large bowl. Whisk well to combine. 

Add thin coconut milk to this mixture and mix well to make a thick batter. Let this batter rest overnight or a minimum of 6 hours.
After the said time, add the thick coconut milk to the batter along with salt and mix to combine. Add water and bring it to a batter of pour-able consistency. The batter shouldn't be too thick or too thin.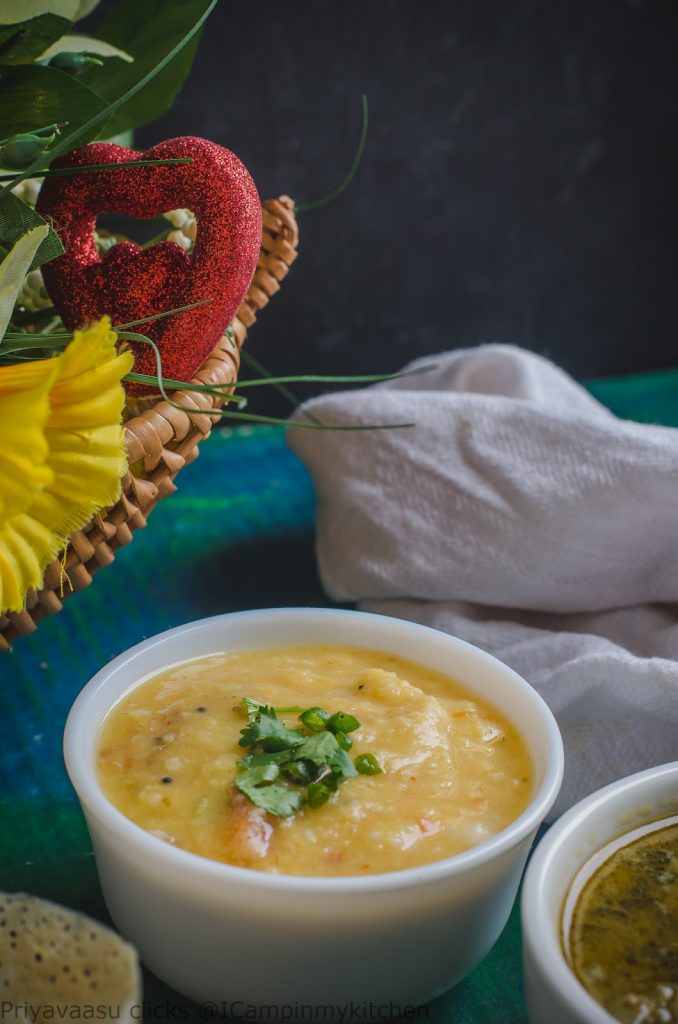 Heat a hoppers pan, keep the flame medium. Add a ladle of batter to the pan and swirl the pan, to spread the batter to the walls of the pan.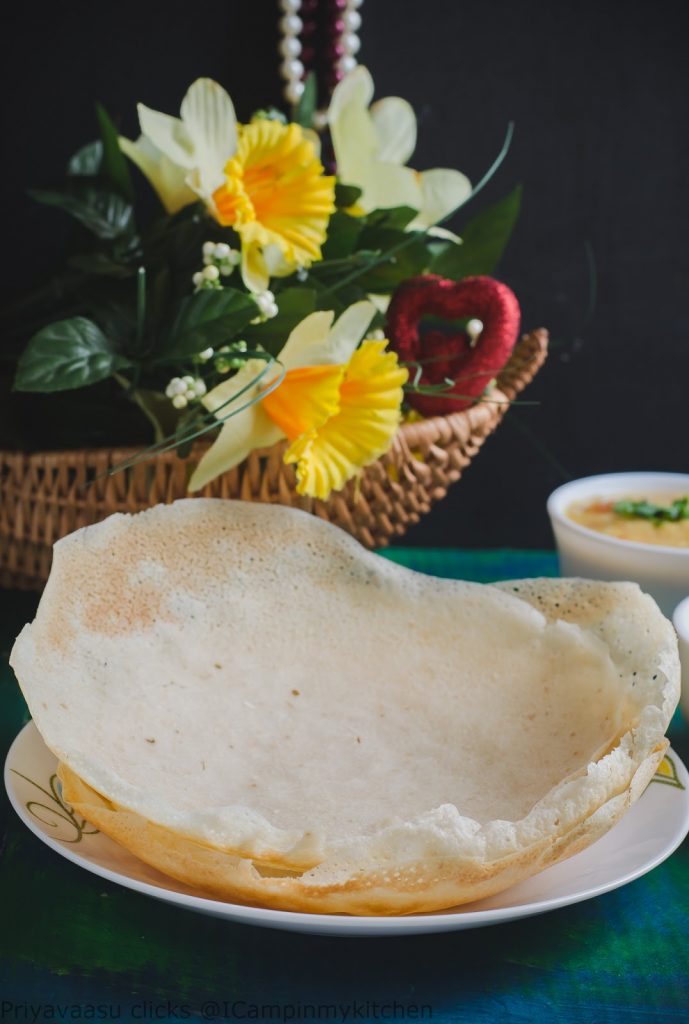 Cover and cook the hopper. It will take around 2-4 minutes for it cook well.Remove the hopper from the pan, serve it warm along with a spicy curry.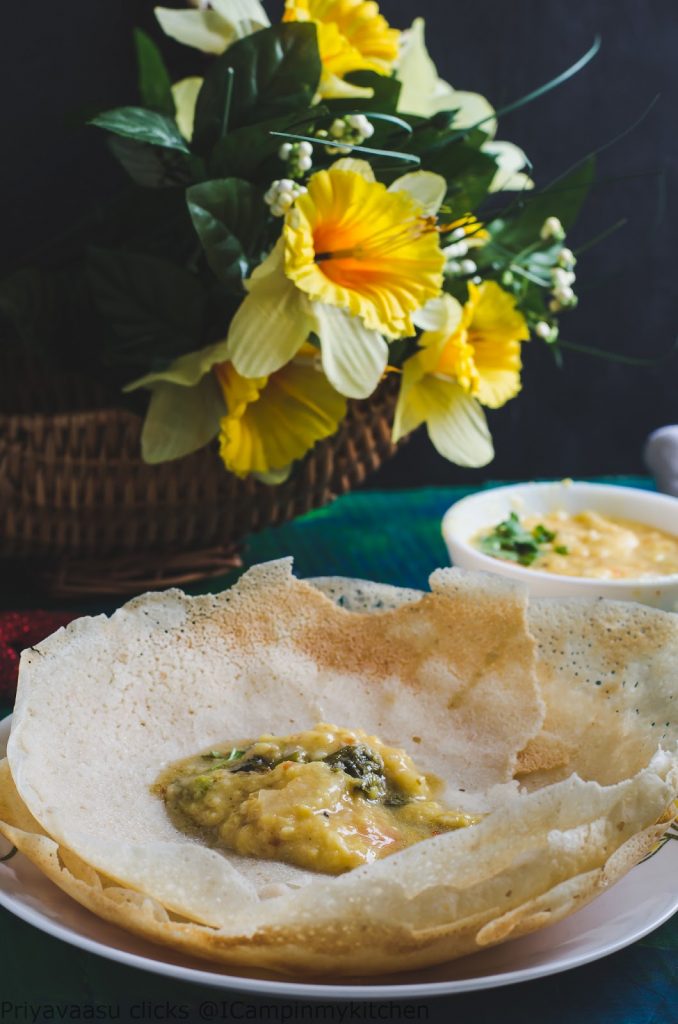 #BreadBakers is a group of bread loving bakers who get together once a month to bake bread with a common ingredient or theme. You can see all our of lovely bread by following our Pinterest board right here. Links are also updated after each event on the #BreadBakers home page.
We take turns hosting each month and choosing the theme/ingredient. If you are a food blogger and would like to join us, just send Stacy an email with your blog URL to foodlustpeoplelove@gmail.com.
C
heck out the Pancakes from different parts of the world that our fellow Bread Bakers have baked this month: