First time I m trying out Thai cuisine. Oh yes, I still have my limitations!! For the letter "T" on condiments,I very boldly, checked in Thai condiments. To my surprise, they have so much varieties, we can do a whole week of condiments in this cuisine. I happily picked this simple relish that is served along with satay. Love that pungent taste vinegar adds to the crunchy veggies, it is not only pleasing to our palate but also colorful to the eyes.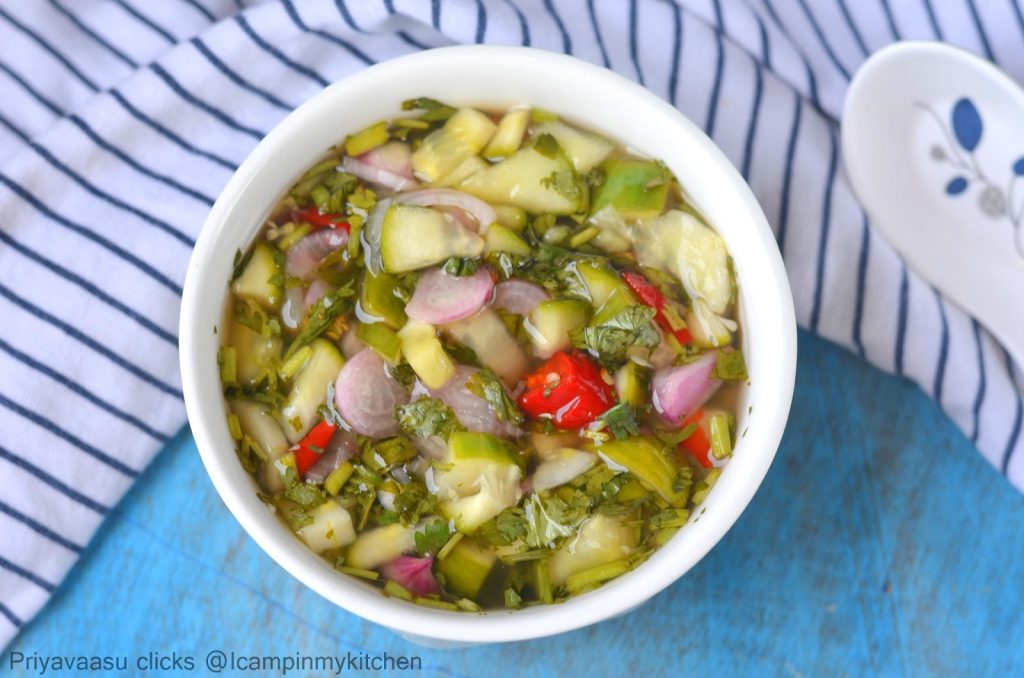 It is an easy relish that can be put together while you chat with your friend on the phone.
Ingredients
2 nos Thai red chilies, chopped fine
4-5 shallots, chopped thinly
¼ cup chopped fresh coriander leaves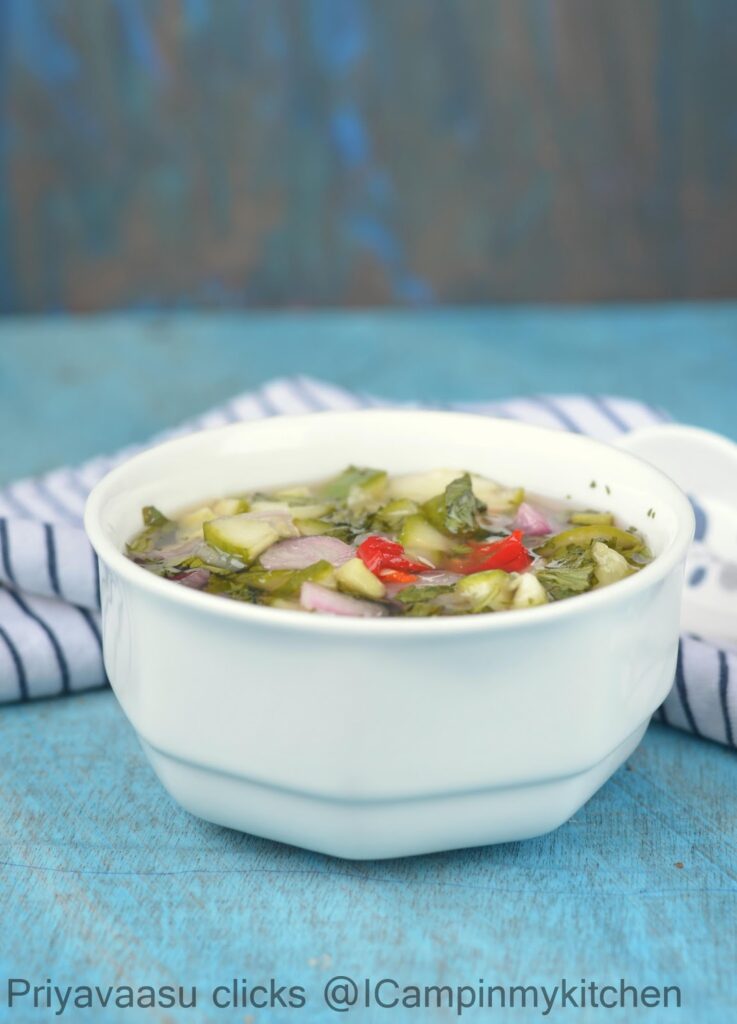 Method
Wash and chop all the vegetables finely.

Take vinegar in a saucepan, let it boil, add sugar to it, stir to dissolve.

Take it off the stove.

Let it cool for 5 minutes. Add chopped cucumber, chilies, coriander leaves, shallots and salt.
Let it sit on the counter until it cools well. Refrigerate and serve chilled along with appetizers.