Tender Coconut water, is the second best thing offered by nature, next to water. Back in India, every bus stop,train station will have a cart-vendor selling them any time of the year. I remember having them for Rs.10 and now they sell for Rs.40,sometimes even Rs.50.
We had 4 coconut trees in our old house, back in Wallajah, a place near vellore. Appa built us a washing stone, next to it, as me and sister wanted one to sit and brush our teeth, every morning, enjoying the nature. It was heaven on earth, my brother used to have fresh coconut water, everyday straight from the tree. But later, due to some reasons, we had to sell that house and move to Chennai, life at the fast phase, we buy tender-coconut from street vendors.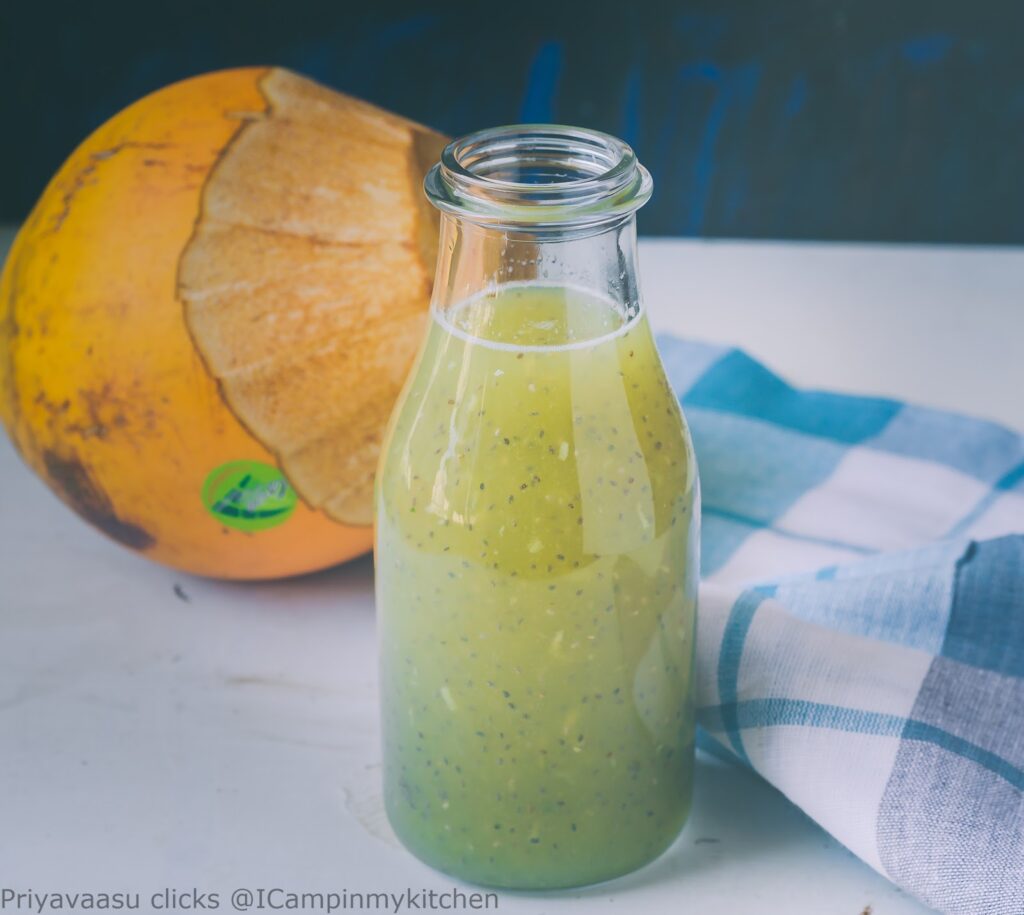 Ok, coming to today's recipe, a refreshing drink with tender coconut and fresh grapes. I have added lemon juice and ginger for that extra zing, it is purely optional, but i highly recommend them both.
I would definitely make this as a welcome drink for my dinner/lunch parties. Serve it chill, and enjoy the freshness.


Ingredients
1.5 cups green grapes, seedless
1&½ cup tender coconut water
1tspnchia seeds
Juice of half a lemon
½ teaspoon grated ginger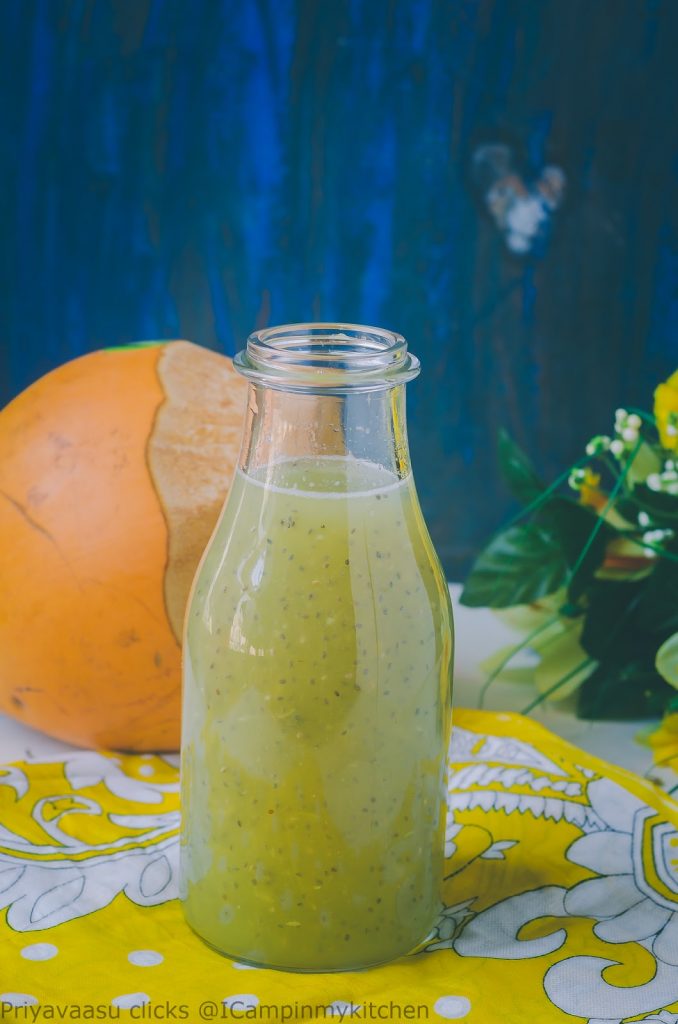 Method
Transfer the tender coconut water to a serving glass and refrigerate for 20 minutes.This helps the smoothie to be chill.

Take ¼ cup of tender coconut water in a small cup and soak the chia seeds for 10 minutes.

In a blender take green grapes and remaining tender coconut water and blend until smooth.

Strain the smoothie using a strainer to remove the grape skin.

To this add chia seeds soaked water, ginger and lemon juice. Give a good stir.

Serve immediately.