I have become a big fan of iced teas these days, after a delicious Ginger & Lemon Iced Tea, i m experimenting a lot with fruity teas. Today's recipe is my lil one's favorite. He loves fresh fruits, sharp contrast to my elder fella!! He runs a mile if i ask him to taste a slice of apple, it is like eating raw bittergourd for him. Whereas my lil one, takes a serving of fresh fruit in his breakfast box everyday, he loves to chew on fresh carrot and cucumber for his snack in the evening, wonder how two different specimens from the same womb! hmm, moving on today's recipe, a refreshing summer recipe. You can even try to make this with your kids, all you need to mix and match according to taste buds.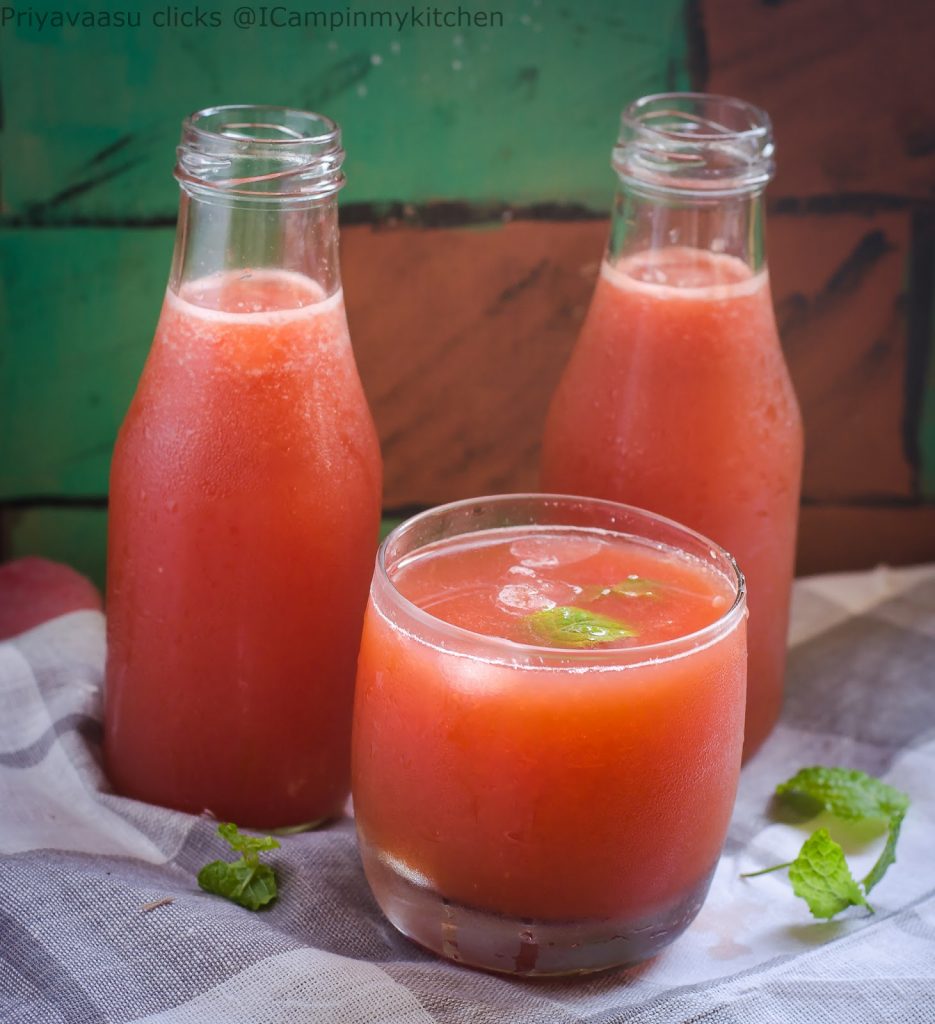 The recipe has a perfect balance of fruit flavor as well as the tea flavor, with slight tang of lemon and freshness of mint. You can adjust the tea or the juice according to your tastebuds, but if you want to balance both the flavors, then please follow the recipe.
Ingredients (For 3-4 servings)
2 cups fresh watermelon juice
few mint sprigs for garnish
Sugar Syrup(For 3-4 servings)
½ Cup Sugar (i used raw sugar)
Method ( Makes 3-4 servings)
First prepare the sugar syrup. Take sugar and water together in a saucepan, heat until the sugar is completely

dissolved. Remove from heat, let it cool completely. Refrigerate until use.

I already had ½ cup of sugar syrup, from

Ginger & Lemon Iced tea recipe

, i used that here.

In another sauce pan, boil water, add tea bags, remove from heat, let it steep for 8-10 minutes. Let it cool completely, add lemon juice to this, mix well and refrigerate until use.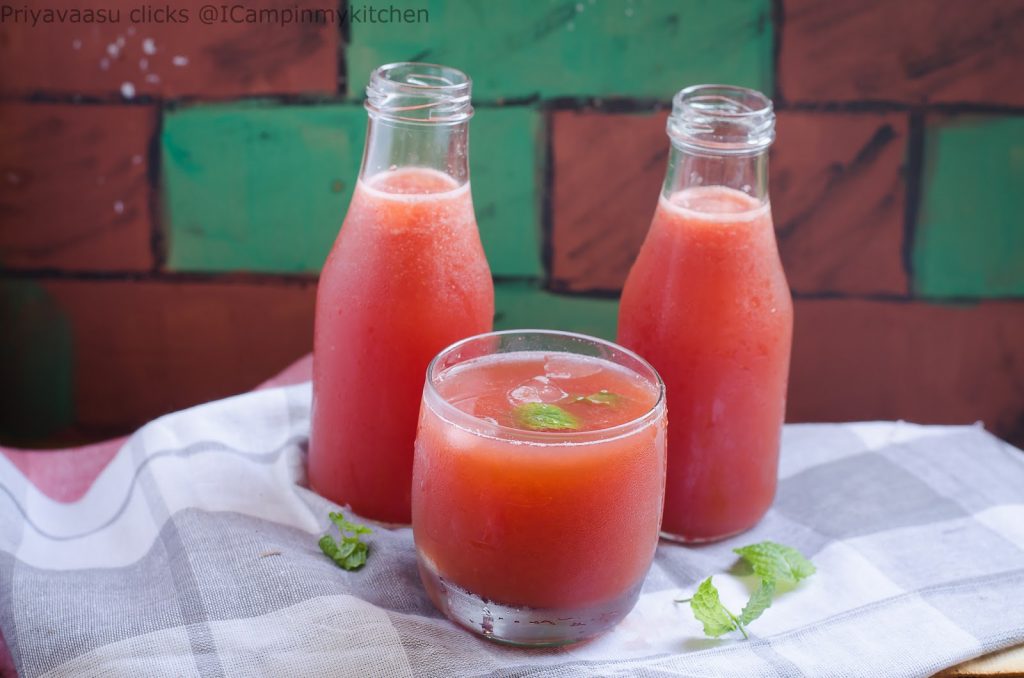 To Make the Iced Tea: (1 Serving)
In a Serving Glass, add ½ cup of watermelon juice, ¼ cup sugar syrup, ¼ cup of Lemon Tea, Mix well. Add ice cubes and mint sprigs, Serve chilled

Since i was making just 1 serving for myself, i made in individual glasses. If making for a large crowd, mix everything in a large pitcher, add ice cubes and mint sprigs to it and serve.