After a very long time i m posting a bread recipe. Though i was baking often and experimenting with Whole grain flours, i didn't get time to click pictures of the bread, since i baked only a small loaf and that too got over immediately. Kuttu one day asked me, why i don't bake a white bread? Why my bread is always rusty in color or dark brown? I tried my best explaining him that why we don't use refined flour at home for baking these days, though he understood, he asked me to bake a white bread at-least once with healthiest option available. Last month, i got to visit Spinney's Super market 
@ Sharjah and picked some Organic whole wheat bread flour and some Organic rye flour. I baked this bread following the recipe on the flour bag. The bread came out super fluffy and soft and we enjoyed a super delicious sandwich for the next 2 days. Kuttu happy and Mummy too very happy.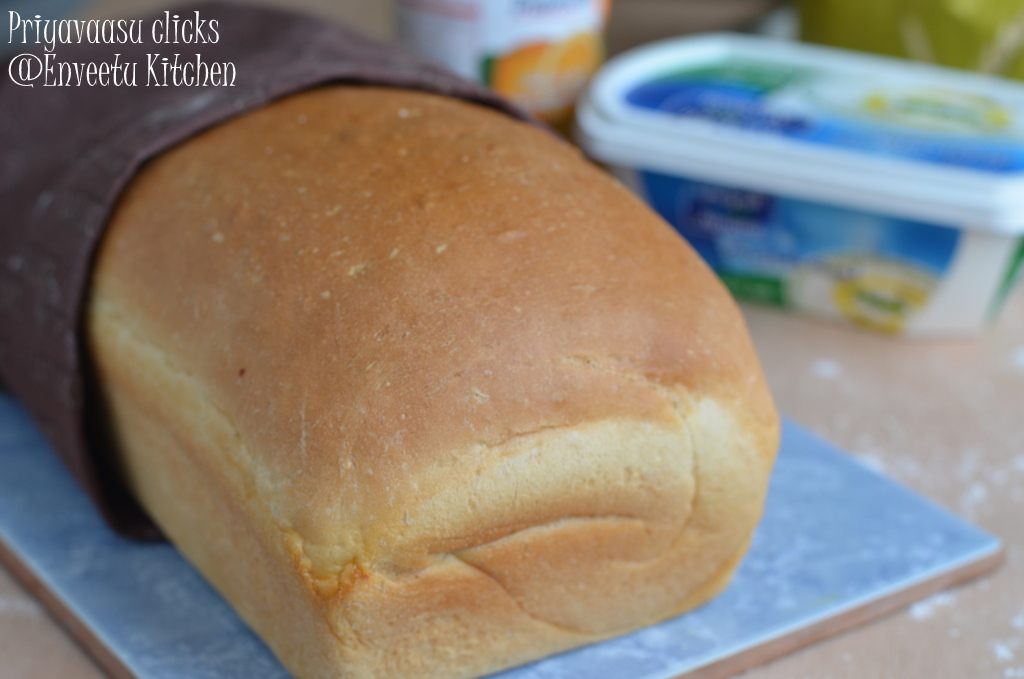 Ingredients
500gms Whole Wheat Bread Flour (i used waitrose brand Organic Bread Flour)
7 gms / 1.5 teaspoon Instant yeast
175ml warm water
175ml warm milk
1.5tsp salt
1 teaspoon honey
1 tablespoon olive oil (original recipe didn't use, but i have added)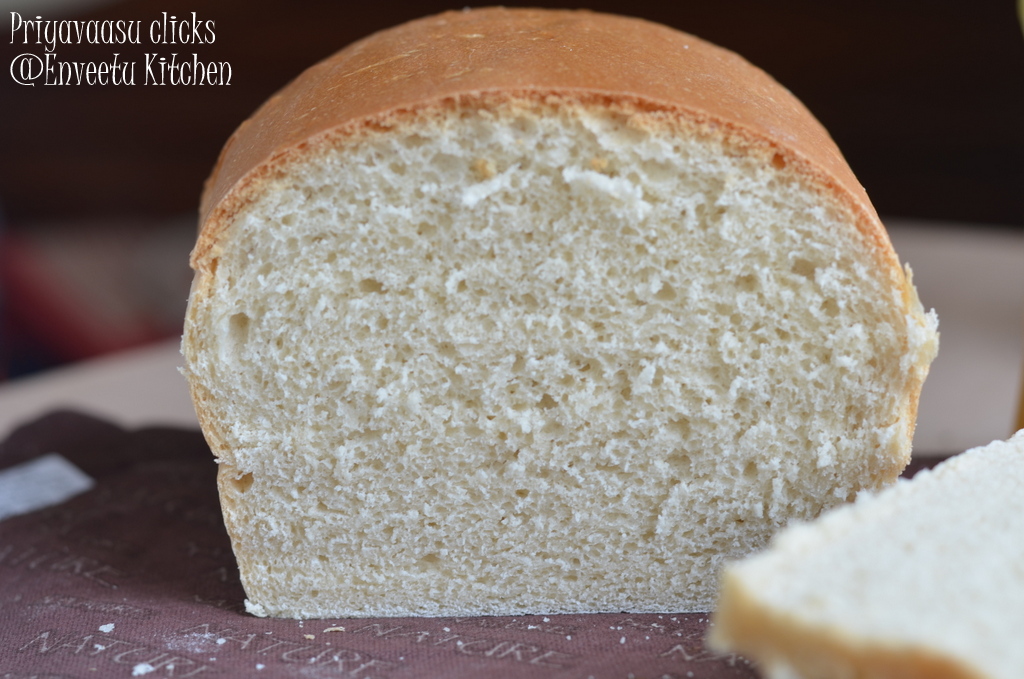 Method
Take the flour,  yeast and salt in a big bowl. Add honey to this and whisk well to combine. Mix milk and water together. Make a well in the centre and add warm milk-water mix, little by little and start making dough. While kneading add olive oil and knead to make a soft dough. The dough will be soft and elastic.  Knead the dough for 10 minutes.  I used my food processor to make the dough. 
Grease a loaf pan with oil and line  a parchment. Shape the dough into a loaf fitting  the length of your loaf pan. I used my 9 x 5 loaf tin for this bread. If baking as two loaves then divide the dough into two and shape accordingly.
Let it rest in the pan for an hour or until it doubles in size. I kept the pan inside my oven with the lights on. Exactly after an hour, it rose well to the brim of the pan. Brush the top with milk.
Preheat the oven to 200C,  the Original recipe suggested baking @ 220C for 18 minutes, but i baked @ 200C for 22 minutes and reduced the temperature to 180C and baked for another 8 minutes. 
The bread browned well on top and had super crunchy crust and a soft pillowy inside. We enjoyed a super tasty chocolate sandwich on the day i made this loaf.