My Oven is baking busy all these days, so for Magic Mingle #3 too, i chose to bake something interesting, so it doesn't stay waiting for my Family's attention. First i attempted to bake Broa/Portuguese Corn Bread, but me and yeast are lover's  who are still having a Pillow-fight, so it didn't turn out well!!!! 
So, again in the evening i tried to bake these muffins, thank god, they came out well. After tasting, we felt we need some more sweetness in the muffin, so i added Dulce de leche frosting. Needless to say, they vanished!!!!!
Ingredients
1 cup Whole wheat flour
⅔ Cup Light Brown Sugar (increase to ¾ Cup, for a sweeter Cupcake)
1 Tablespoon baking powder
1 tablespoon Flaxseed Meal mixed with ¼ Cup of Warm Water - Replacing 1 Egg
Almond Flakes for garnishing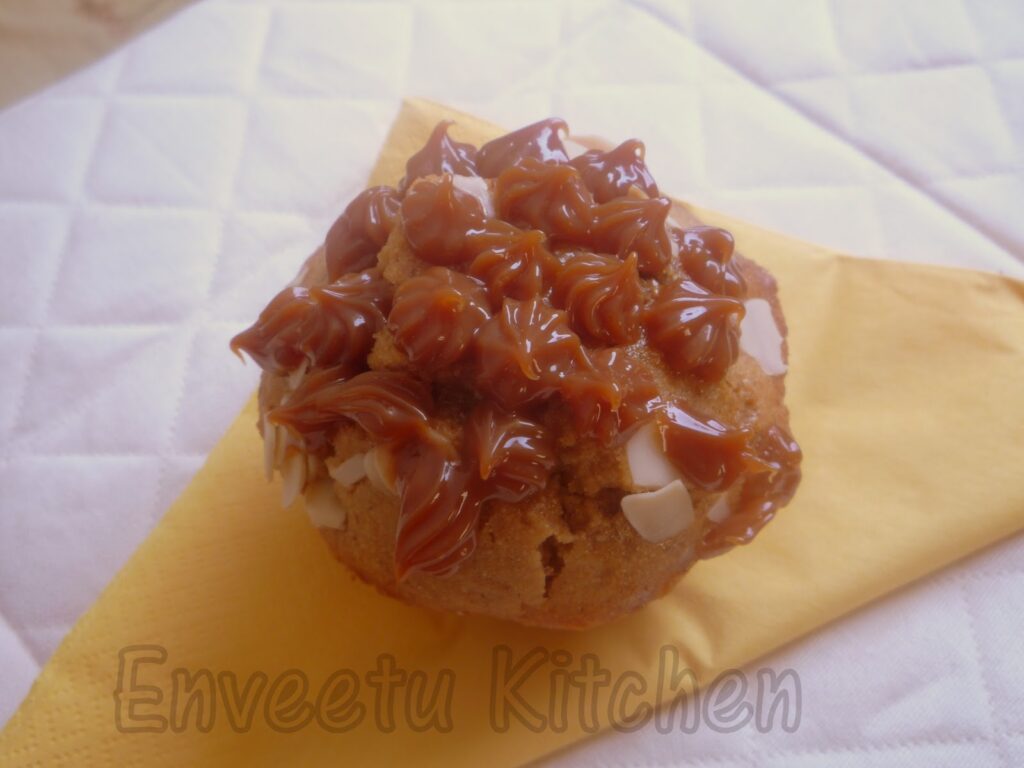 Frosting
¼ Cup Dulce de Leche /Caramel Spread (store-brought)
Method
Preheat Oven to 180C. Grease a  Muffin Pan ready. 

Mix all the Dry Ingredients together. 

Add the Wet ingredients one by to the Dry Mixture. Combine Well. 

Spoon them into Greased Muffin pan. Fill till ¾th  of each Cup. Garnish with almond flakes.

Bake for 30 minutes or until tooth-pick inserted comes out clean.

Take it out of the Oven. Let it sit in the pan for 5-10 minutes. Take it out of the pan and Cook completely on Wire Rack.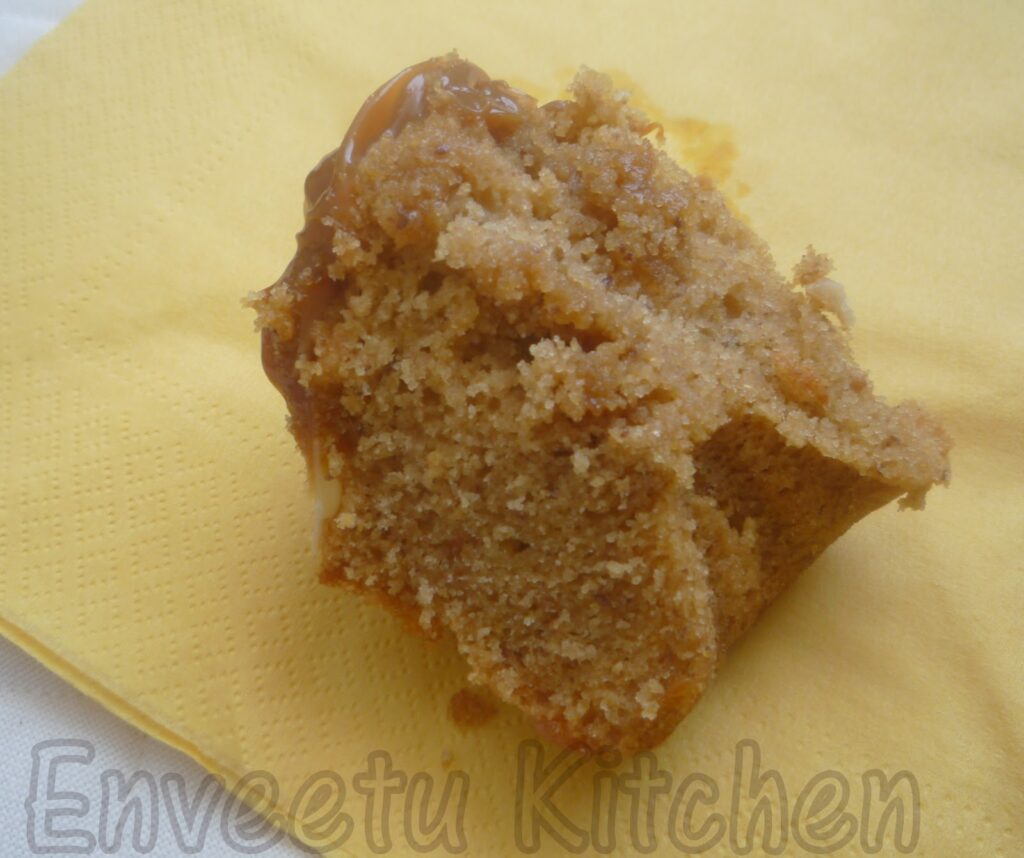 For the Frosting, let the Cupcake Cool Completely. Spoon 2-3 teaspoon of Sugar syrup on top of each muffin and go creative over the Muffin with the frosting.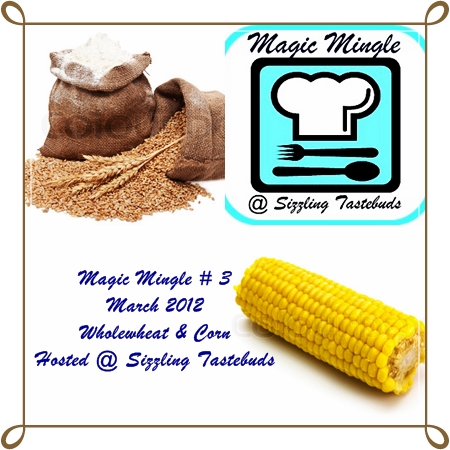 Note
Baking time differs from Oven to Oven, so bake accordingly