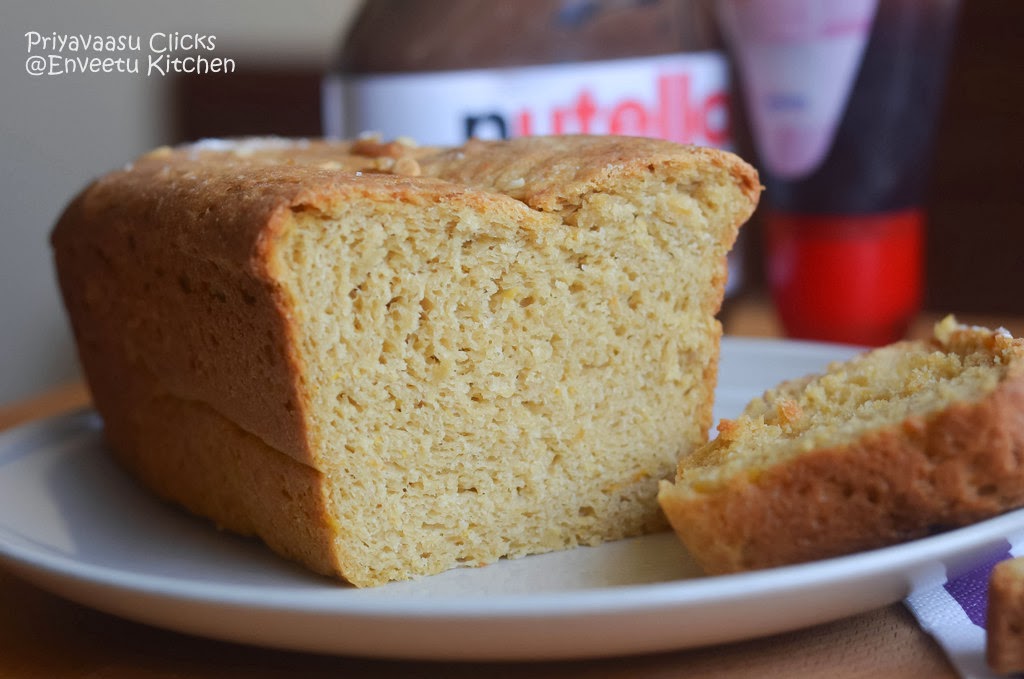 I chose to bake yeast pumpkin bread.Oh my, we fell in love with this bread. It came out so soft n fluffy, i baked 2 loaves the same day. I stays fresh for a week, when stored properly. It tastes yum when toasted with some cheese n pepper.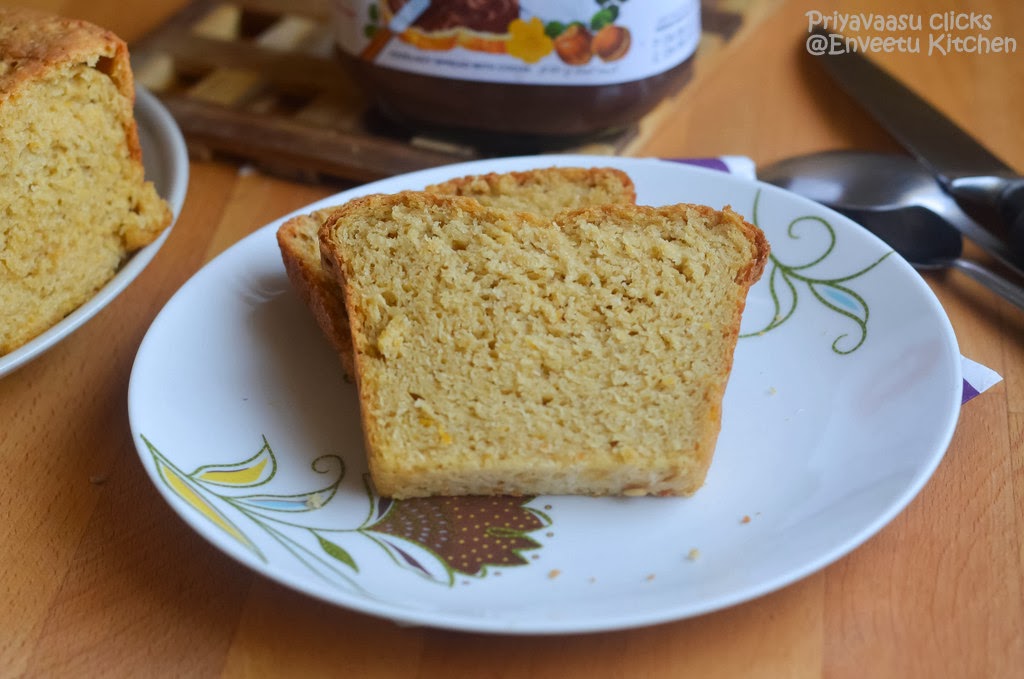 Ingredients
1 tablespoon Instant yeast
1 Tablespoon extra virgin olive oil
2 tablespoon of Melon seeds/White Sesame seeds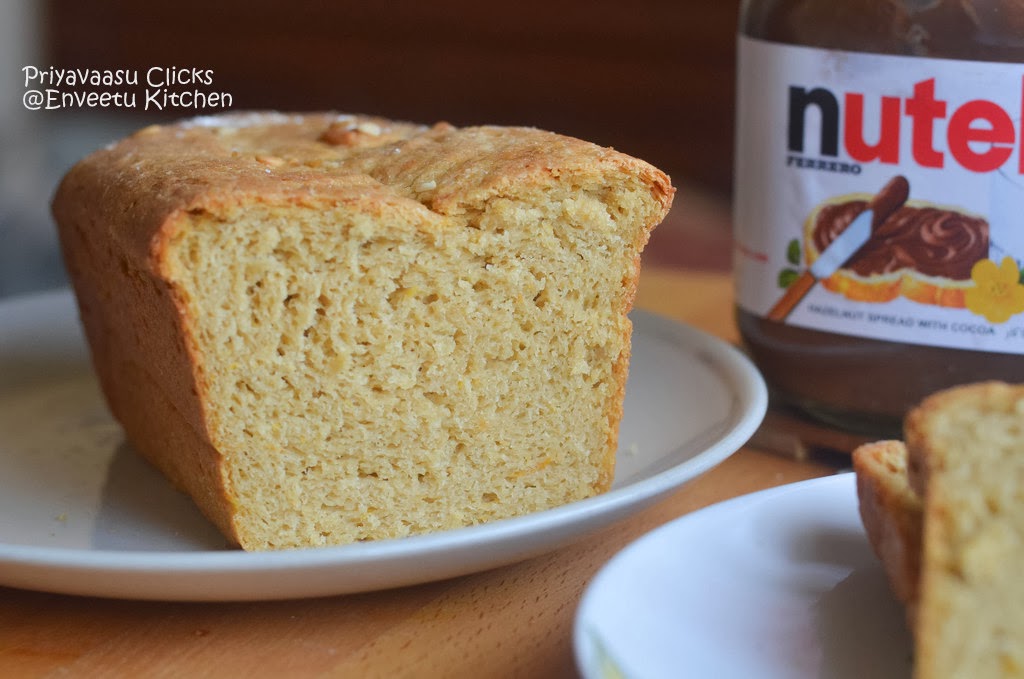 Method
In a large bowl take flour, yeast,sugar and salt together, whisk well for even mixing add add ¼ cup warm water, sugar and yeast. Add Pumpkin Puree, warm milk and water and start making a dough. Knead into a soft dough. If needed use the other ¼ cup of warm water.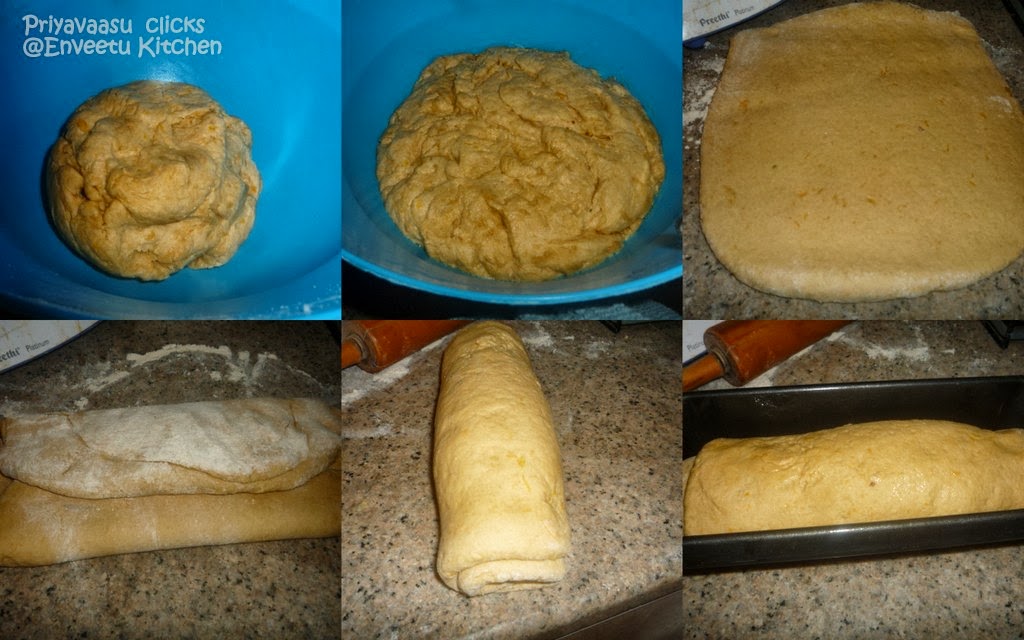 Oil the bowl well, place the dough in it, cover it with a kitchen towel and let it rise for 1.5 hours or until doubled.

After the required time, Take dough out and punch out the air and knead well for a minute shape into a loaf. To shape it into a loaf, first roll it in to a rectangle and fold it like an envelope.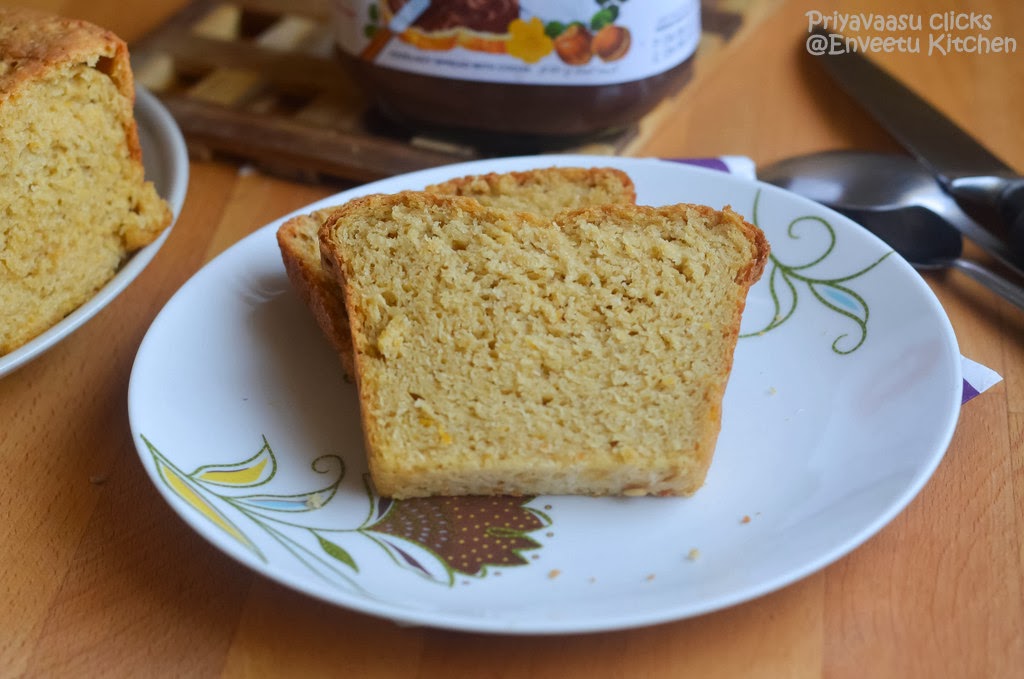 Place shaped dough in a greased bread pan. Brush the top with some milk, sprinkle some sesame/melon seeds on top.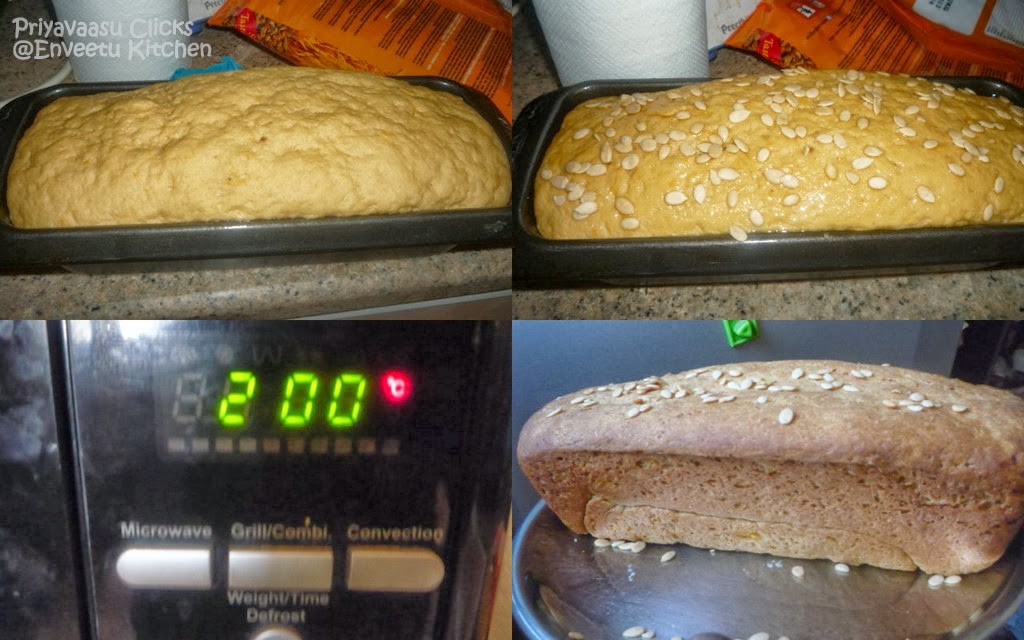 Let it rise for another 30 minutes.Sprinkle oats on Bake in a preheated oven @ 200C for 35-40 minutes.

Remove from pan and cool for 10 minutes before slicing. Enjoy warm with a dollop butter/Nutella.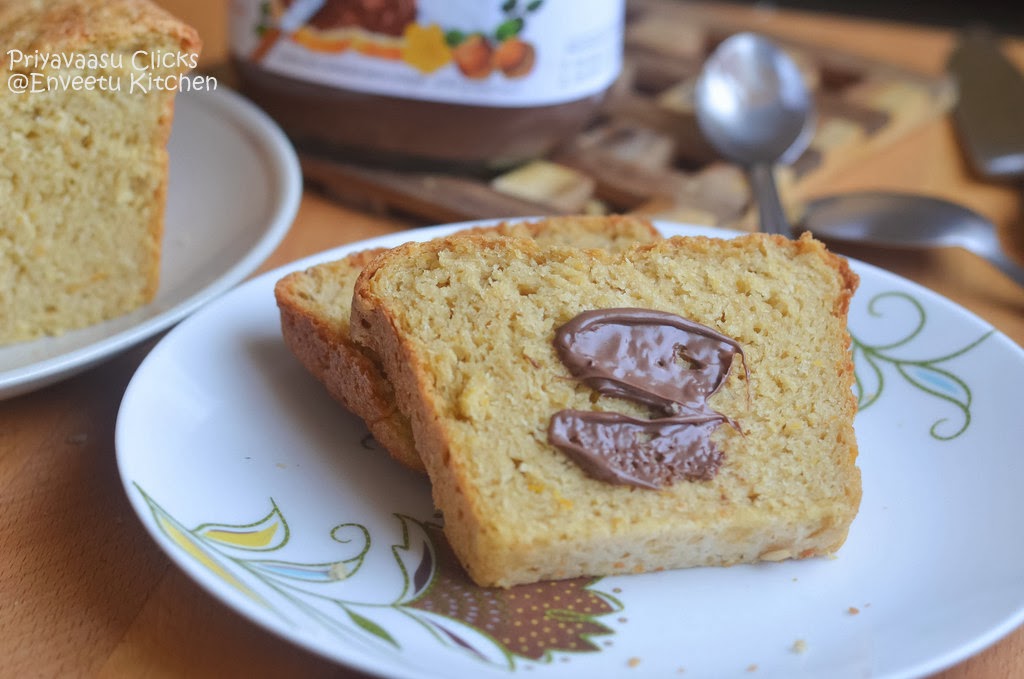 Store in the refrigerator for upto a week.