Today's recipe was again from my drafts. This recipe of Burger buns was made for the December Bake-a-thon. I was experimenting with my Gas oven that time, so i baked a lot to get used to my new oven. After getting a perfect Tutti Fruitti buns, i tried some Dinner rolls with the same recipe, but with wholemeal flour.
Even-though wholemeal flour gives greater flavor and extra fiber but it is also associated with a coarser texture and can end up dry and crumbly. But these problems can easily be overcome by adding a little extra liquid. Or you can replace a part of it with white flour to achieve a balance between taste and texture.
When used in bread baking, take care to show extra love by kneading it for some extra long time, that way you get not only softer and fluffy dinner rolls, but also some extra workout for your Bingooo wings and tone them better for the Summer!!!
Ingredients
2 cups Wholemeal Bread flour
2 tablespoon butter/oil, softened
¼ cup yogurt plus a generous pinch of baking soda
½ cup warm milk + Extra ¼ cup (since it is a wholemeal flour)
2 tablespoon milk for brushing the top of the buns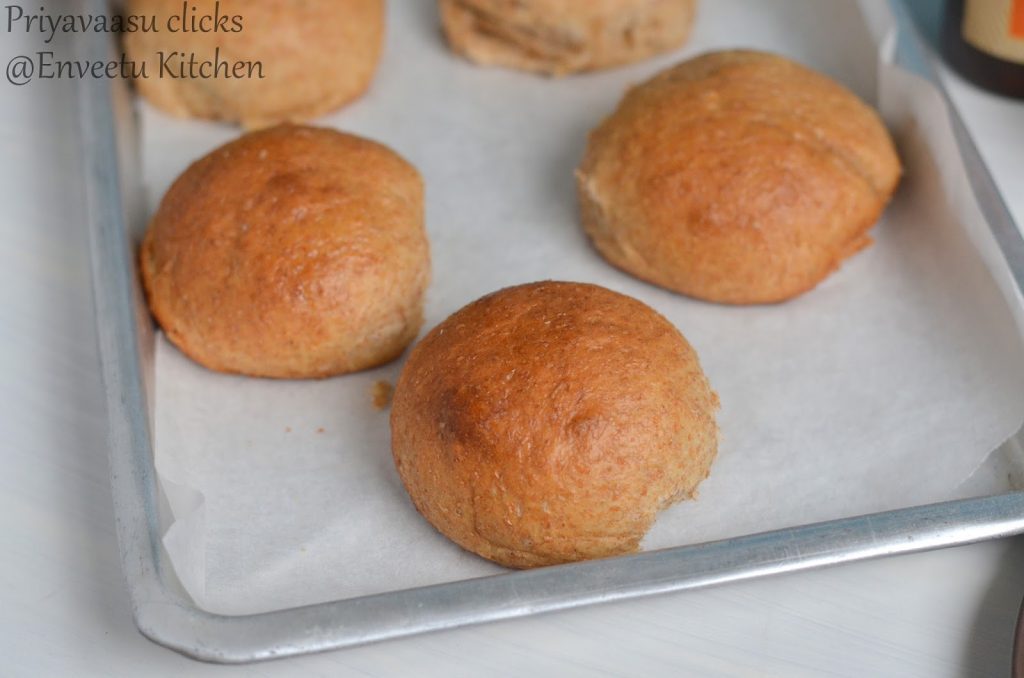 Method
Add baking soda to yogurt and keep aside. Take Bread flour, instant yeast, sugar and salt in a large bowl and whisk well to combine.

Add yogurt mixture this and mix well. Next add warm milk to this and start kneading the dough. When your halfway through, add butter and knead a soft pilable dough.

Take the dough on a flat kneading surface and knead for 8-10 minutes, to get a smooth dough. you won't be needing any extra flour here, if you feel the dough is sticky, just grease your hands with little flour or butter and knead.
Once kneaded, place the dough in an well-oiled bowl and let it rest in a warm place for about 90 minutes or until it has doubled well in size. Once doubled, transfer the dough to a flat kneading surface, punch it down and knead a couple of times. Divide the dough into 6 pieces each weighing 100 grams approximately. I have shaped them like mini buns so got around 8 buns.

Roll each into a ball by cupping into between palms and rolling it on a flat surface. Keep the rolled buns on a greased baking tray, I used big aluminium tray. Keep the rolled buns in a warm place to rise for another 60 minutes. I kept the tray inside my oven with the lights on.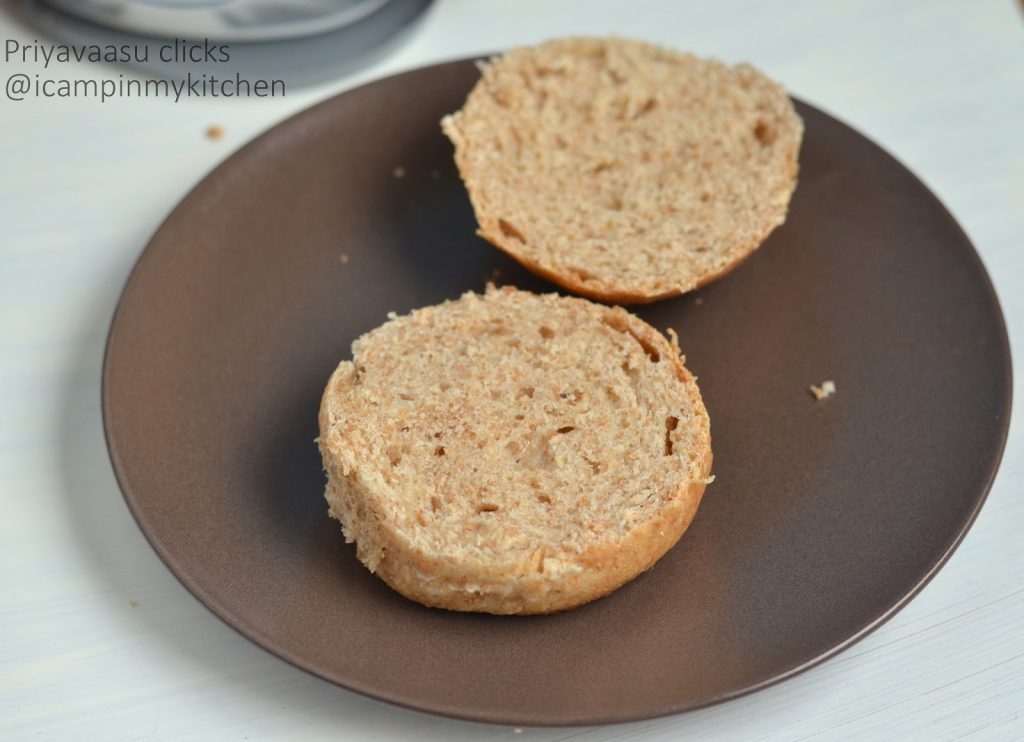 Preheat the oven to 200 C for 15 minutes. Brush the top of the buns generously with milk.

Once ready, put the tray in the middle tray and bake @ 200C for 20-25 minutes or until golden brown on top.. Once done, Let it sit for a minute in the oven, take it out and brush the top again with some butter and let it sit in the tray for another 2 minutes, then remove it on to a wire rack.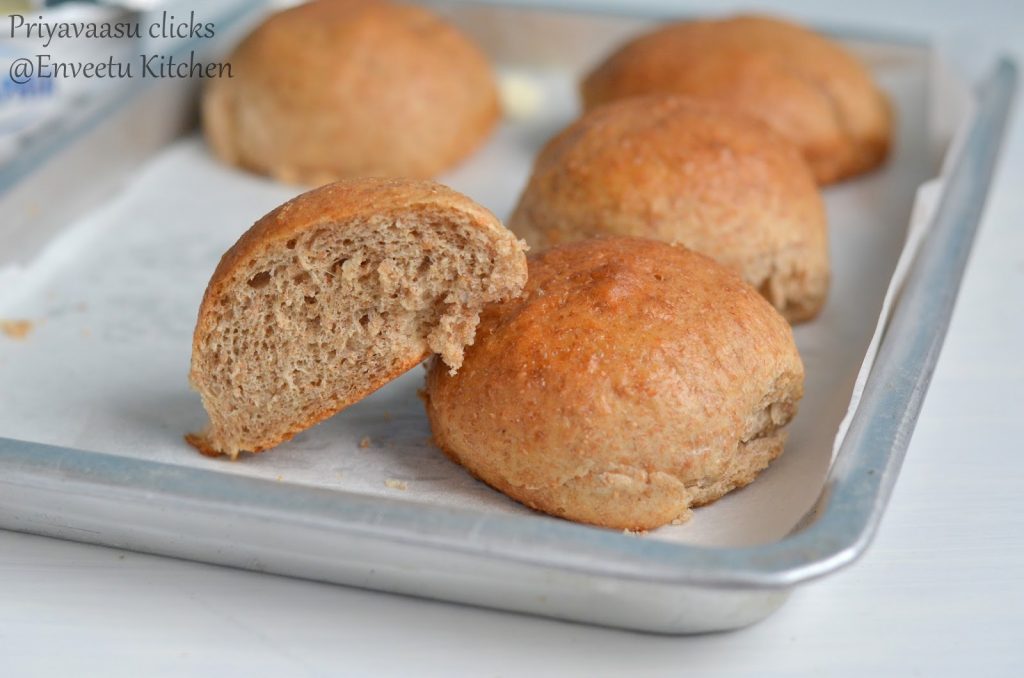 Enjoy warm, the buns stay fresh for a day on the counter, then i cling-wrapped and stored in the refrigerator. While serving, just reheat it for 20 seconds in a microwave and serve.
Notes
I made these rolls again today with 2.5 cups of flour and increased the yogurt to ½ cup. I also sprinkled the top with white sesame seeds.

I got 9 big buns rolls.