Xiaomi, is not only the name of mobile, it is also the name of foxtail millet in chinese. When doing an A-Z food series, X,Y,& Z are problematic alphabets. I know what all tricks we adapt to get a proper post title xotic, xtra, xmas, and it goes on! While i was breaking my head to get a proper dish with X, wiki came to my help. I was looking for millets name in chinese and japanese languages, thank god, i was put off my misery pretty soon. Chinese use lot of millets in their cuisine. This foxtail millet/Xiaomi is made into a porridge which actuallly is a post-partum dish, that helps new mothers heal well.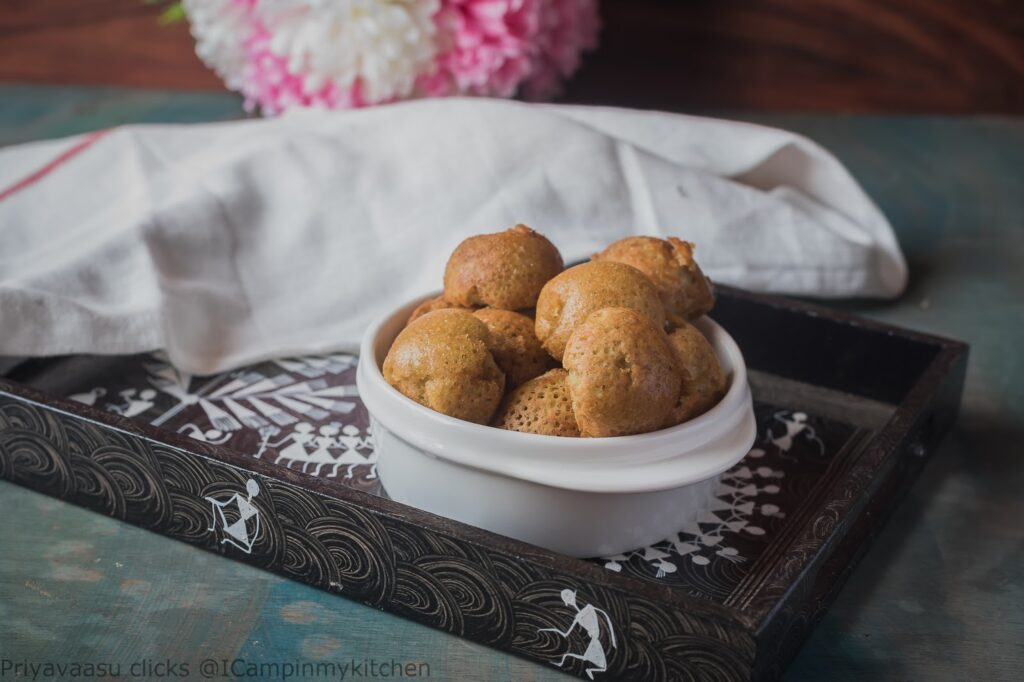 When i read that article in wiki, my happiness knew no bounds. I decided on this quick paniyaram/pops with foxtail millet, which can be made instant. It was super hit breakfast with kids, pack it with a spicy chutney, it will vanish in minutes.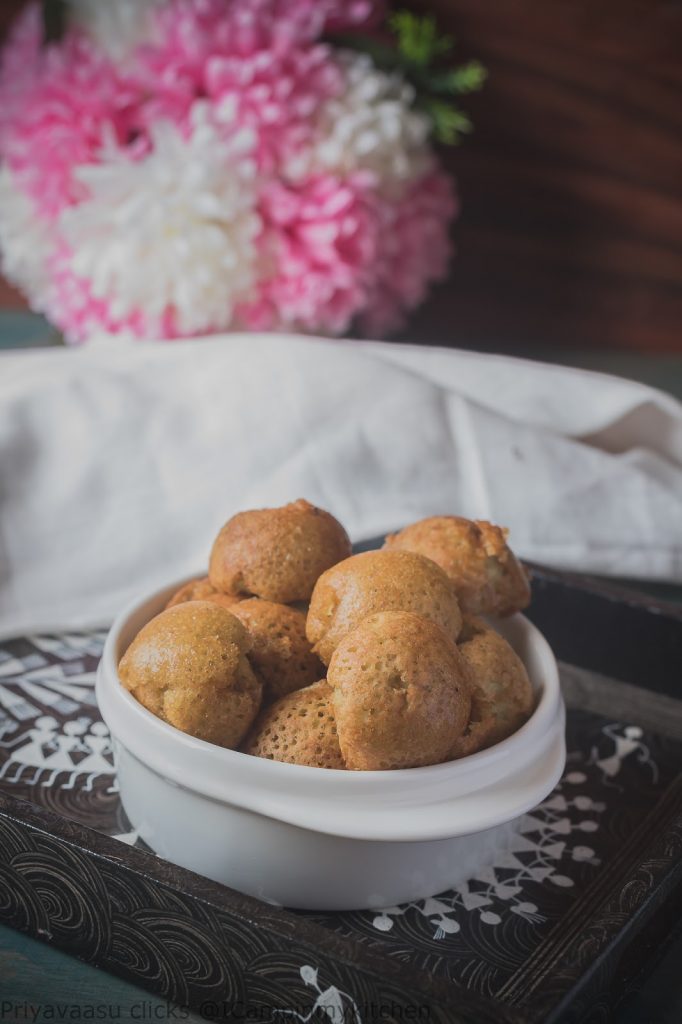 Ingredients
2 pinches of baking soda (read notes)
oil for cooking the pops/kuzhipaniyaram
Soak foxtail millet and methi seeds for an hour. Once it is well soaked, drain the excess water, take the soaked millet and cooked rice in a mixer jar, add green chilies, curry leaves to it and grind it to a batter. Do not add more water, just ¼- ⅓ cup of water.

Once ground, remove the batter to another bowl, let it rest for 30 minutes. Add baking soda to this and give it a brisk stir.

Heat the paniyaram pan, brush the holes with oil, pour batter till ¾th of every hole, add drops of oil to each batter filled hole. Cover and cook for a minute in a medium flame.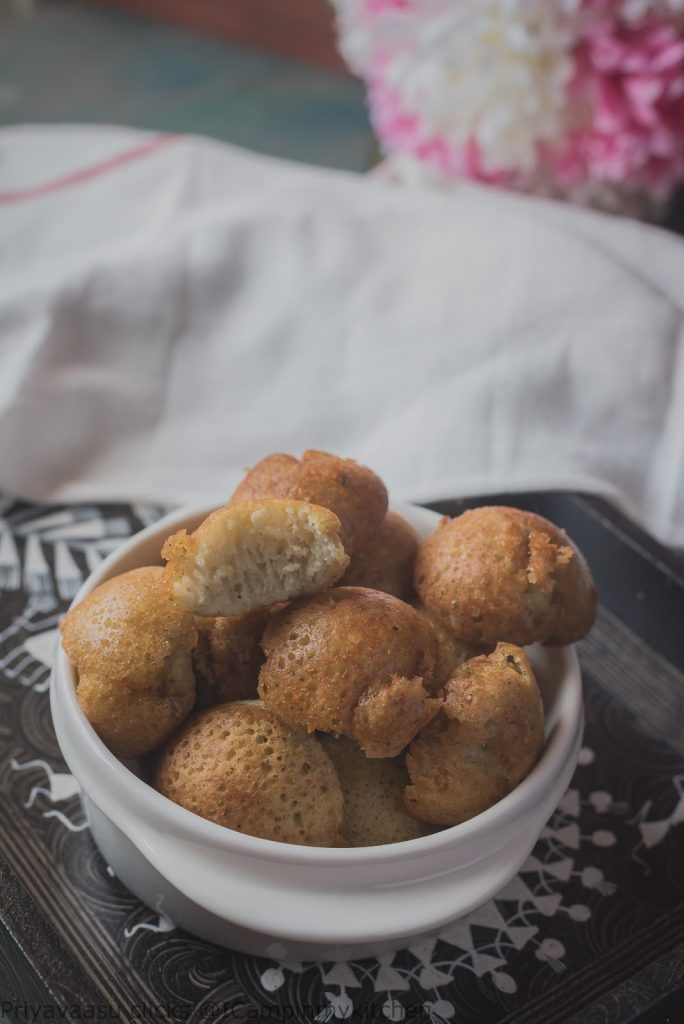 Remove the cover, using a fork, turn each paniyaram and cook the other side for another minute with little oil. Remove the cooked paniyaram onto a plate. Repeat the same with the rest of the batter.

Pack these cute pops/bombs/paniyaram with some spicy chutney for your kids dabba.
Notes
This batter can be fermented overnight, if fermented, no need to add baking soda.