We are almost finishing our month long marathon, today we are visiting uttarakhand/uttaranchal. This was one of the states which i decided and cooked pretty long before. Fortunately i had a packet of jhangora/kuthiravalli/barnyard millet in hand. Thanks to a friend who brought me a packet from India. When looking for recipes, we landed at this site, featuring recipes from uttarakhand. This kheer recipe attracted my attention and googled to know what is jhangora.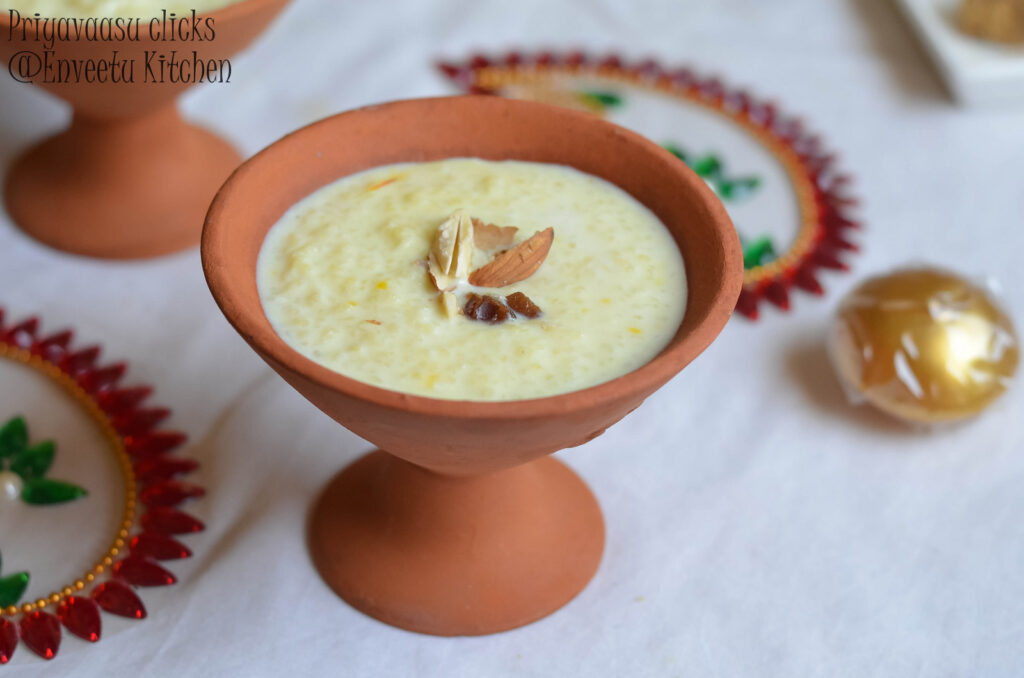 It is very interesting to know many of the traditional cuisines of various cultures across our country use one or many of these millets in their regular diet, which shows that traditional cooking stresses the importance of healthy food and these millets once which were considered as poor man's food are the now considered Super Food and are making way in to every kitchen that recognize their value and health.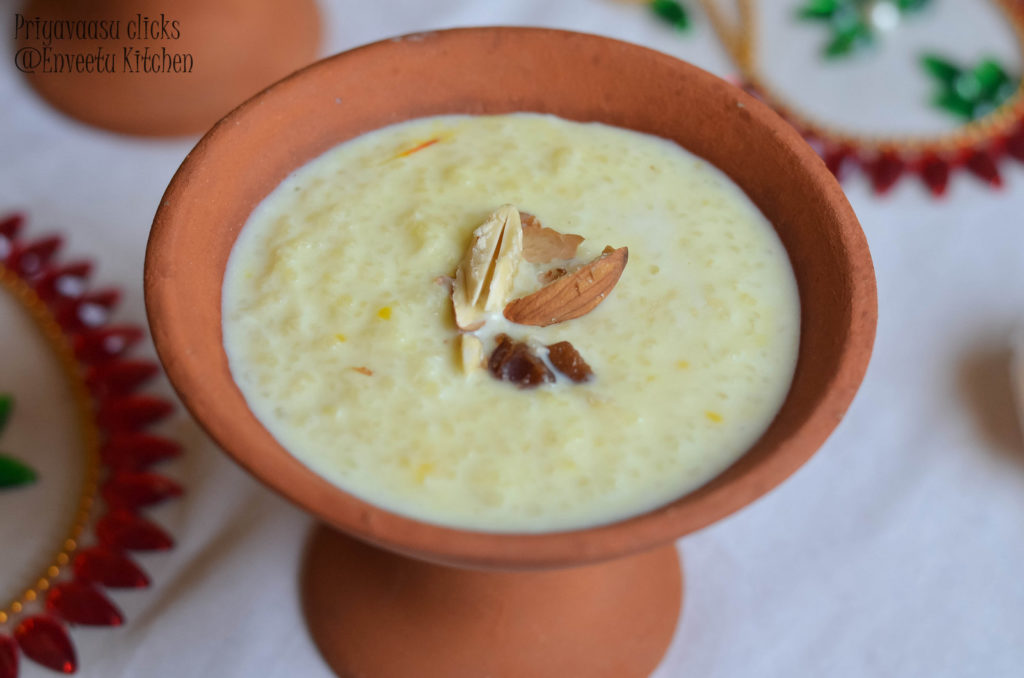 Source here
Ingredients
1/2 cup Jhangora/Barnyard Millet/Kuthiraivaali
1/4 Cup Condensed Milk or 1/2 Cup Sugar
2 Litres Fresh Milk (i used full fat)
2 tbsp chopped cashewnuts
2-3 drops of kewra essence/screwpine essence
a generous pinch of saffron
Wash and soak Jhangora/Barnyard millet/Kuthiravaali in water for an hour.

In a heavy bottom pan, boil milk. Add 2 tbsp of sugar to the milk to prevent burning or you can even add 2 or 3 stainless steel spoons to prevent burning of milk.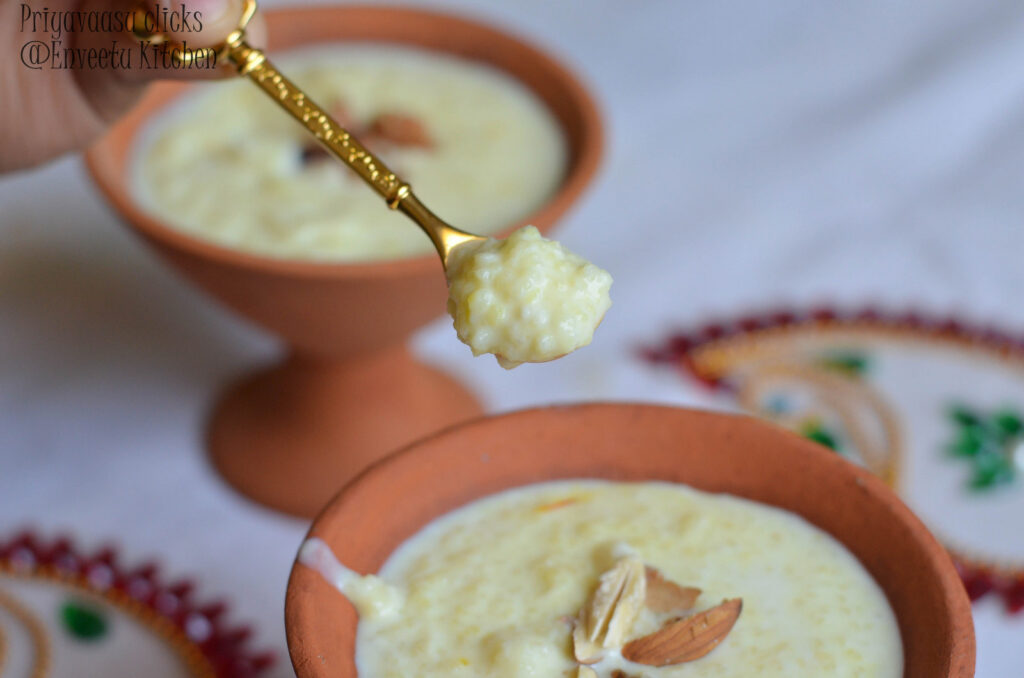 When the milk starts boiling, Add Saffron and reduce the flame to medium, let this cook  until the milk reduces to half it original volume. Now add Jhangora and stir well to avoid lumps.  

After 10 minutes, add condensed milk and mix well. Add Chopped nuts and raisins.Let this sit on the stove for another 8-10 minutes. Remove from flame.Serve Warm or chilled.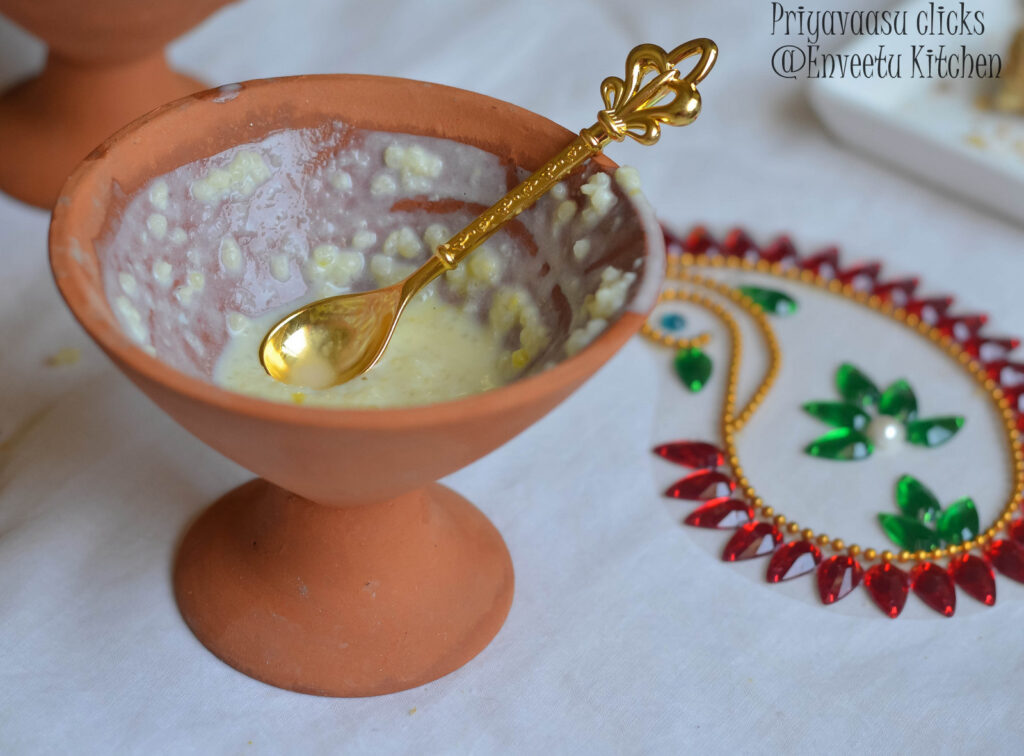 The Kheer tends to thicken with time, incase it thickens too much, add 1/4 cup of warm milk/glass while serving.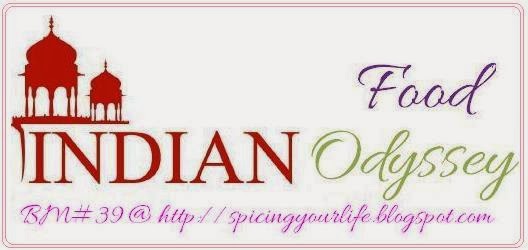 Check out the Blogging Marathon page for the other Blogging Marathoners doing BM# 39