We as a family love to watch lot of cooking shows, our favorite channel is Foxlife, though right now with IPL, sports channel is placed above everything, or else we are glued to FoxLife. Masterchef Australia being our favorite show, followed by jamie olivers. My lil one loves watching Jamie's food fight club and the way jamie animates while cooking his food. For me watching these food shows with my boys, is bonding with them and make them understand that food is universal and cooking is fun and even boys can cook and sweat in the kitchen and most importantly enjoy that process.
Few days back , they were airing, Family food fight, in FoxLife, a competition where 4 members from a family compete as a team with many other families with various themes every week and ofcourse elimination every week.
One of the episodes, the theme was kids party, loved each and every recipe in that episode, so colorful and vibrant, attracting kids in every way possible. Shows like these make me more enthusiastic to try new recipes for my family.
One of the recipes showcased in that episode was these oreo balls. A simple 2-ingredient recipe, the original recipe used only dessicated coconut, in this recipe i have added some almond flakes and cinnamon for flavor.
These oreo balls are great hit amongst kids, this is the second time i m making them at home. I made a huge batch when they were at home during spring break, it never dissappoints. You can add few more flavors to this to make it more interesting, i have some variations too which i will post later some time.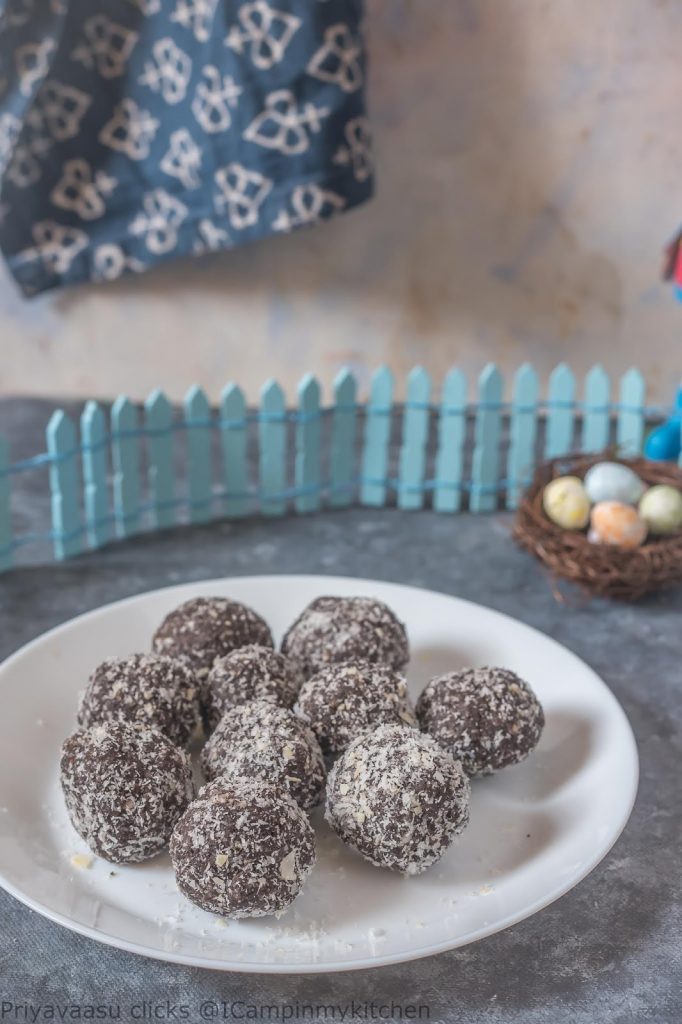 Here is the video on How to make these cute oreo balls
Ingredients
12 nos oreo biscuits, original flavor
¼ cup condensed milk
⅓ cup of dessicated coconut , 2 tablespoon extra for rolling
¼ cup of almond flakes, 1 tablespoon extra for rolling
¼ teaspoon cinnamon powder


Method
Take the oreo biscuits in a food processor, pulse it to coarse powder. To this add condensed milk, dessciated coconut, cinnamon and almond flakes. Pulse again to form a uniform mixture.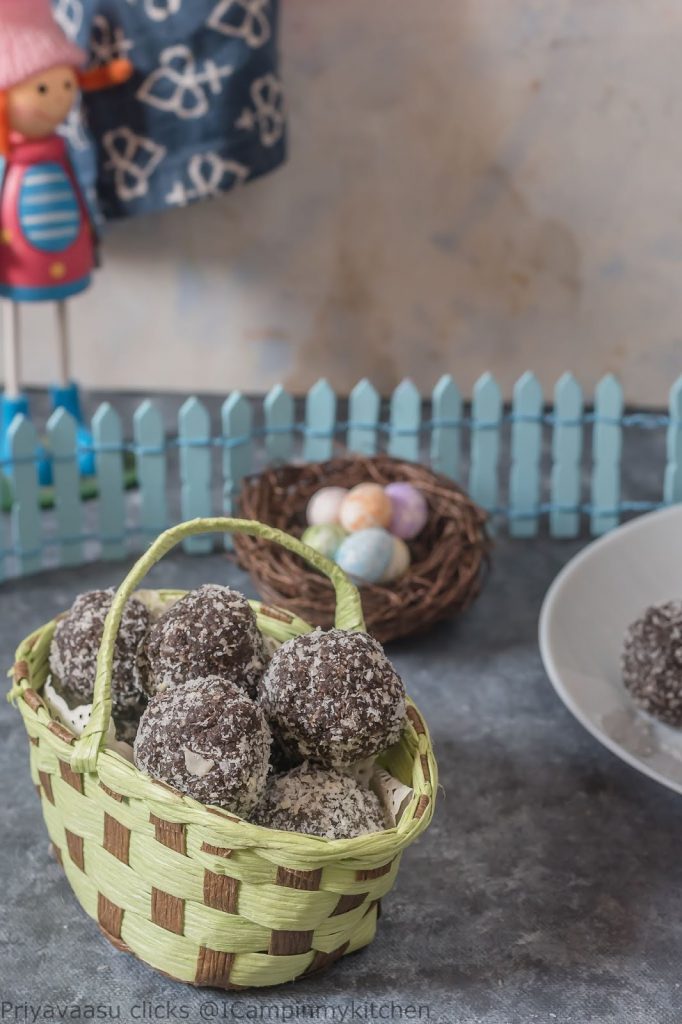 Transfer this to a bowl or a flat plate. Roll them into small lemon sized balls. I got around 10 balls for the above measurement, it depends on the size you roll them.

Roll the balls on a mix of coconut and almond flakes. Store them in an air-tight container.