I had 3 choices for today's sweet treat. I was stuck between snickerdoodle mug cake, Brown butter & banana milk shake, and a burfi out of milk powder and rose syrup. After much dilema, i decided to do snickderdoodle and this milk powder burfi.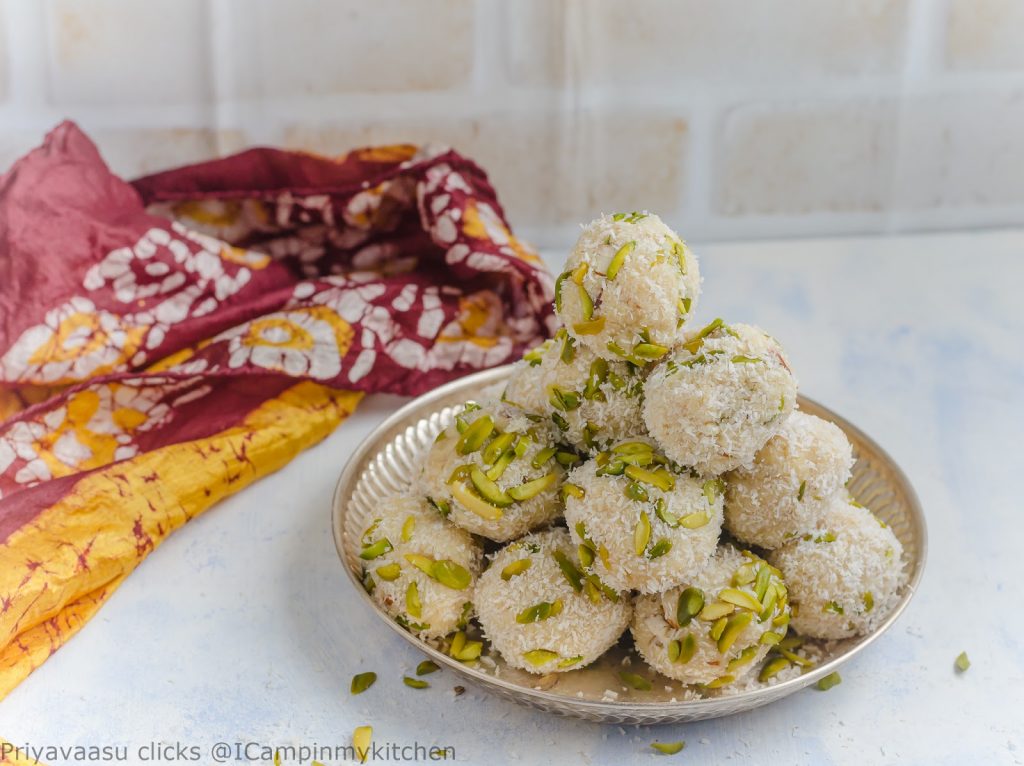 When i made the burfi, somehow i felt it won't set in the given time, so it was a last minute decision to make it as ladoo. The aroma of homemade rose syrup in this treat is so mesmerizing. The final product tastes equal to mawa ladoo. A quickie treat, that is so rich. Do not miss the coconut garnish with nuts, it adds a royal touch to the dessert. A perfect treat to gift your friends who love home-made sweet treats.
Ingredients
2 tablespoon homemade rose syrup
100 grams unsalted butter
3 tablespoon dessicated coconut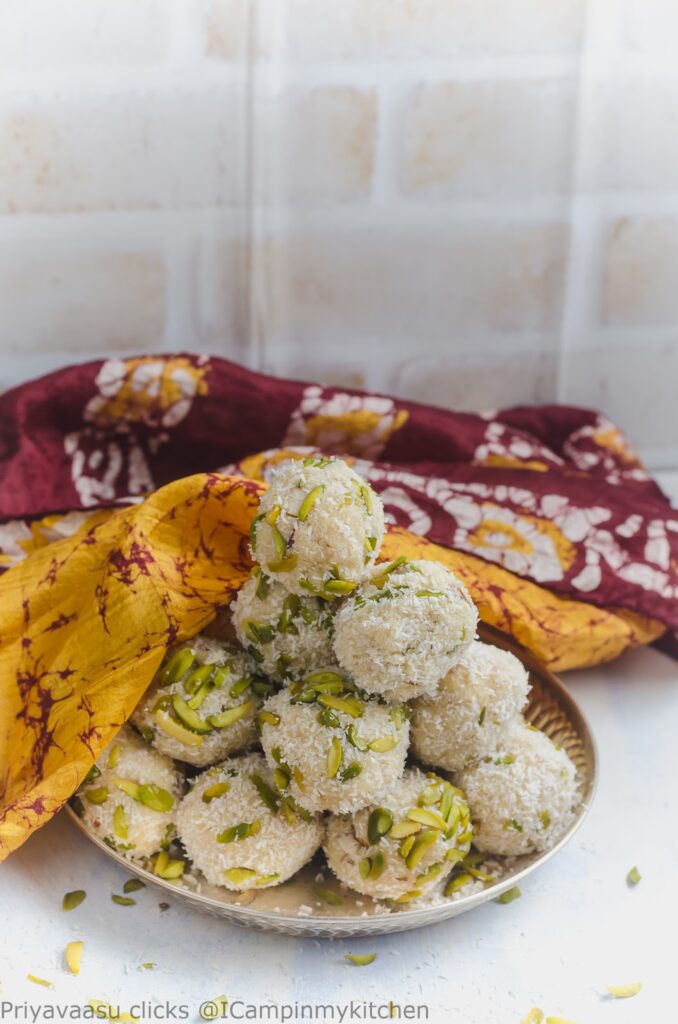 For garnish
3 tablespoon chopped pistachios
Method
In a non-stick pan, add butter. Once it melts, add milk and milk powder and stir well to get a uniform liquid. To this add coconut powder, sugar and rose syrup.

Keep the flame simmer and keep stirring, do not be tempted to increase the flame, the liquid will start thickening. In about 15 minutes, the liquid will be fully absorbed and the dough will come together a big mass.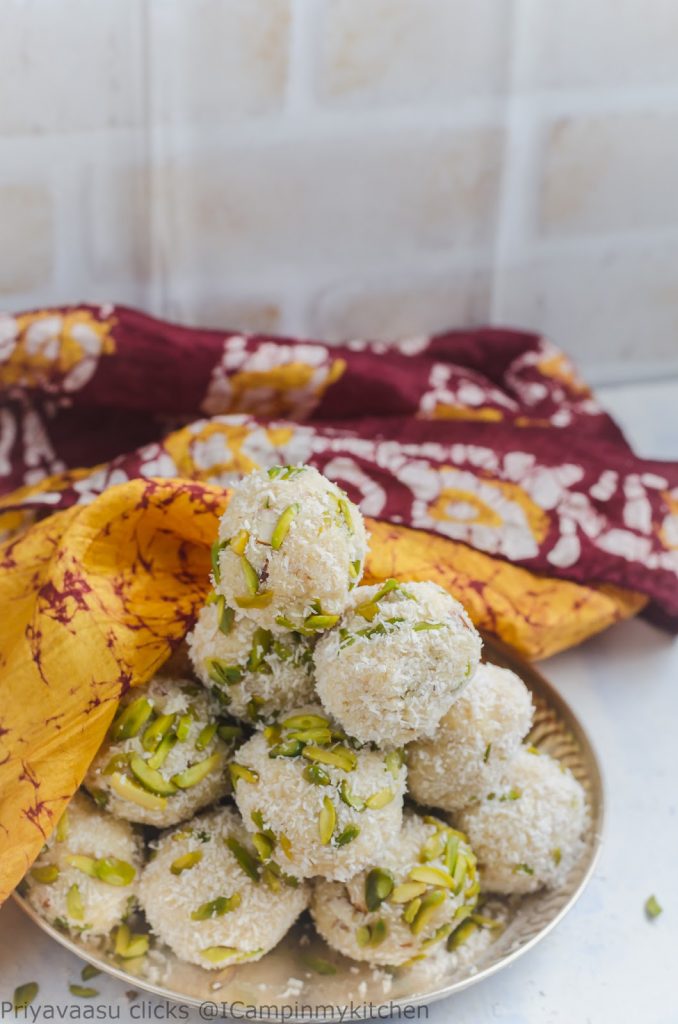 Remove it from the flame. Pinch ping-pong sized balls of the dough, roll it on the coconut and pistachio garnish. Repeat the same with rest of the dough. Store the ladoos in an air-tight container in the fridge. Since it is made of milk and milk powder, refrigeration will increase its shelf life. I would recommend a shelf life of 3-5 days in the fridge.
Notes
If you don't have rose syrup, you can use saffron or cardamom powder