This Week i tried baking this Almond-Oats Chocolate Chip Cookies from Muskan Sadhana's
A2ZVegetarian Cusine
. The Cookies came out very well. I too had some, saying it doesnt have maida, so its ok.
The 
Original recipe
has used Agave Nectar, but since i didnt have it i tried it using
Soft Brown Sugar (¼ cup + 1 tbsp)
i think that 1tbsp has become a bit extra, will reduce while making it next time. Also i added a
fistful of cashewnuts
along with Almonds while grinding it to powder.
My Ingredients
Oats flour – 2 cups
Almond Flour – 1 cup (Added a Fistful of Cashews with this)
Semi sweet Chocolate chips – 4 oz (½ cup)
Butter – 4 oz(room temperature)
Soft Brown Sugar – ¼ cup + 1 tbsp
Baking Soda – ¼ tsp
Salt – ¼ tsp
Vanilla extract – ½ tsp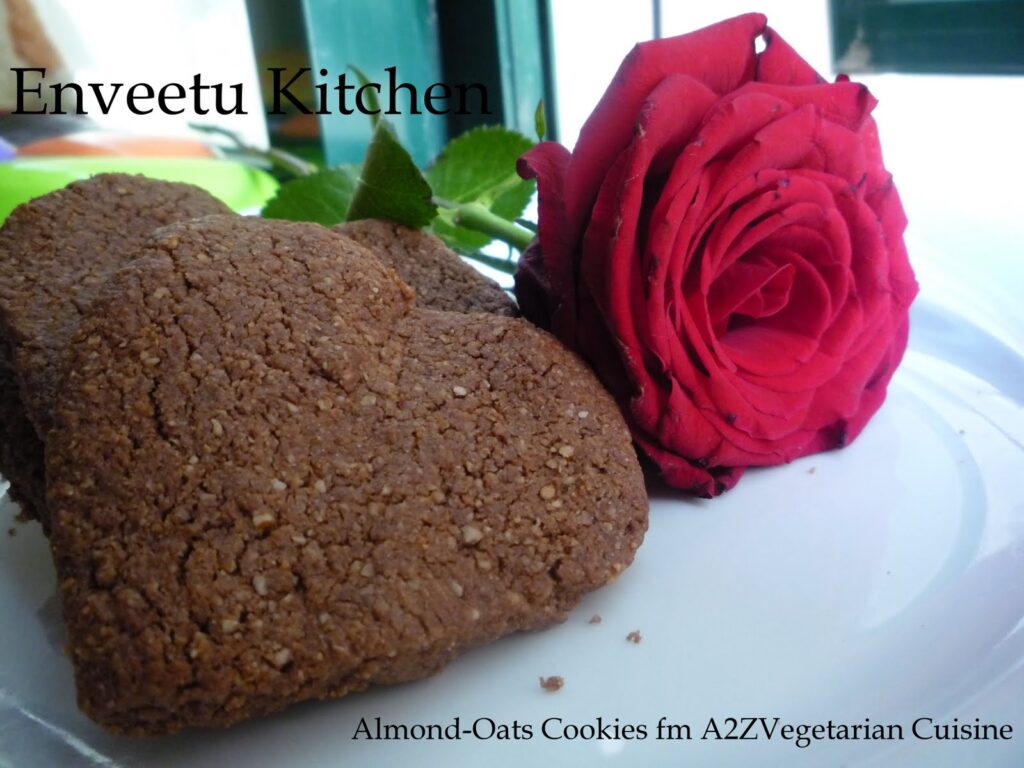 The First Batch of cookies took 17 minutes to bake, While making the second batch, the dough has gone a bit dry so, i added 2 tablespoon of milk and increased the baking time by 1 minute extra.  May be if i have used agave nectar, this wudnt be necessary.