It felt as if the year started only yesterday and here we are end of October, celebrating the Festival of Lights. After navrathri, Diwali is the second festival close to my heart.
It brings loads of nostalgic memories, to an extent that I sometimes feel terribly Chennai-sick 😞
Keeping aside the discussion whether you need crackers now or not for celebrations, but growing up Diwali = bursting crackers! Appa was in railways and he had this cracker fund, we get loads of crackers, stainless steel utensils and some sweets too. Prepping the crackers for Diwali itself was a fun activity for us. Appa will divide the crackers amongst 3 of us, where my brother gets the lion share of atoms and hydrogen bombs.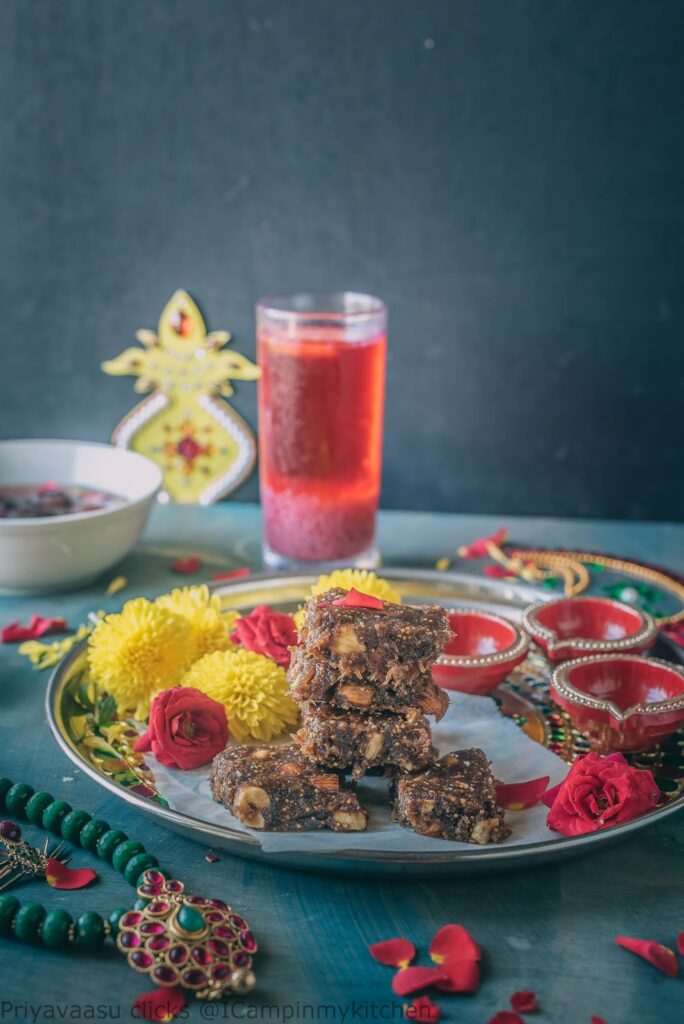 My otherwise lazy brother, would get up at 3 am in the morning, take a head bath and run outside hurriedly, to burst the first cracker of the day! Life was fun! I don't remember much of the pollution talk, people were responsible, we clean up the area after we burst crackers, the street association helpers(exnora) come and clear out the garbage to keep it ready for next day!
But now, all I do is clean the house, deck it fine with Diyas ! It sure looks serene, but I still miss that sensible fun we had.
Anyways, no point in lamenting about what we don't have, let us enjoy what we have in hand.
Though I took up week 3 theme as Diwali for our regular BM, I couldn't post it on time because of the medications I m taking for ear infection, it is making me so drowsy, forcing me to shut my eyes and sleep all the time! Hopefully I will feel better from this week as the course ends in another 2 days.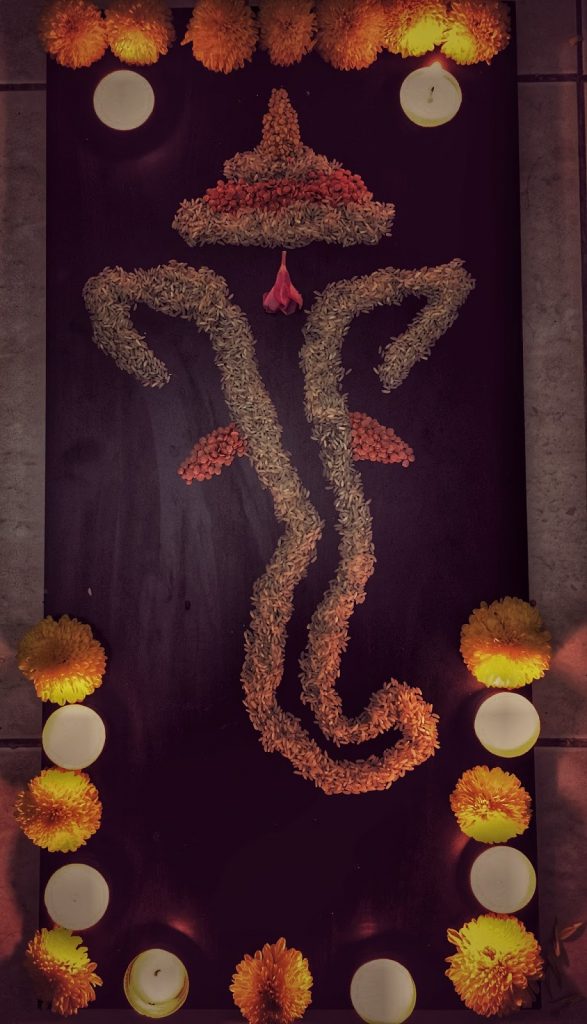 Coming to the recipe, I wanted to make sugarless or No sugar sweets for the festival. So started with Anjeer burfi, my favorite from puranmal. I love the taste and crunch of the Anjeer seeds along with roasted nuts , it is one power packed dessert to enjoy anytime. Also It is quite to easy to make, takes less than 20 minutes. A great treat for festivities and also a healthy snack anytime.
Ingredients
12-14 no's dried figs/Anjeer
12-14 now dates, seeds removed
Soak figs in water for 15-20 minutes, drain and grind it to a paste along with dates and cardamom.

Keep a plate greased with ghee or laid with parchement ready by your side.

Remove the ground paste to a clean plate. Chop all the nuts into big pieces.

In a deep pan, add 1 tablespoon ofnghee and toast all the nuts until they turn crunchy. Remove the nuts to another clean plate .
In the same pan, add the remaining ghee, and add the figs andndates paste and sauté until it turns into a Mushy dough.

Now add th roasted nuts to this and mix well. Let this be on the stove for another w2 minutes, keep stirring while it is on the stove as it might get stuck to the bottom of the pan.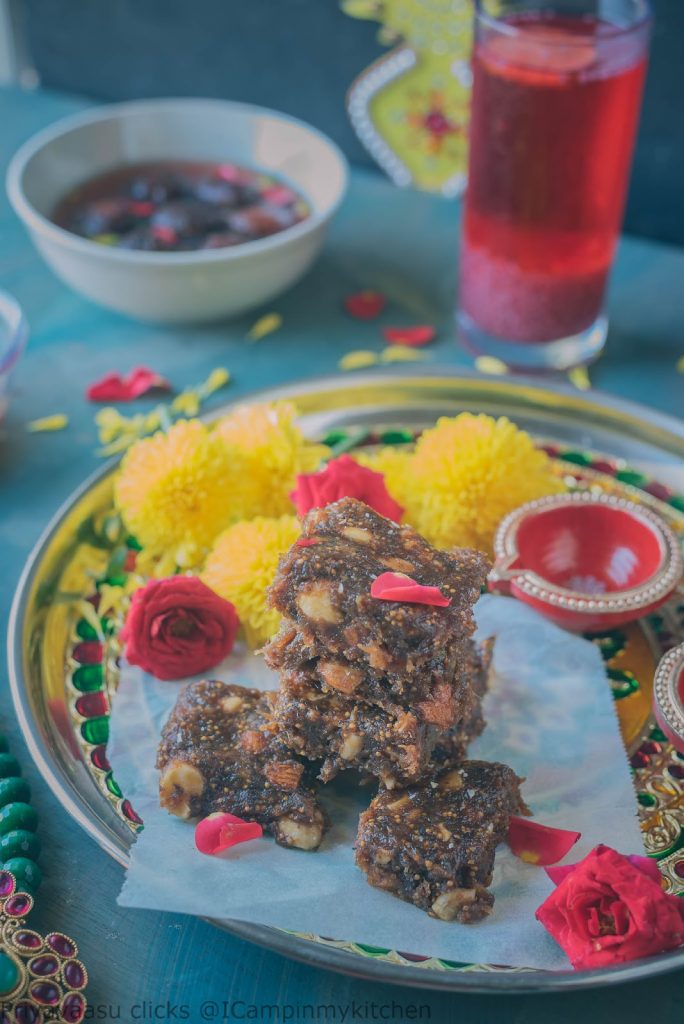 Now remove the figs and nuts paste to the parchment laid plate and using flatten it neatly. Do not make it too thin or too thick. It should be an inch thick.

While it is still warm, make marks for slicing into squares and let it cool completely and rest well to get perfect squares. Remove and store it in an air tight container and enjoy it guilt free

.