A simple and quick to make sweet which i tried for this Diwali. I made these while visiting my friend prior to diwali day. Though i made a variety of sweets and snacks, i made them all very little quantity. Hardly 20 laddu's of different variety and 
2 or 3 kgs of Murukku/Karasev. The Muruku/Karasev got over the 2nd day, while laddu's lasted a day more. 
So,everytime i had to make a new sweet to distribute amongst friends.  That way, this burfi takes hardly 10-12 minutes. The below measurement makes 24 small squares. Kuttu commented that they taste like Kaju Katli and took some to gift his Teacher and also daily for his Snack Box.
Ingredients
2 generous pinches of saffron
Take all the 3 nuts together in a mixer and grind it to a coarse mixture. Grease a shallow plate with ghee or line it with parchment paper. I used my Hawkin's futura cooker's Pan and lined with parchment paper.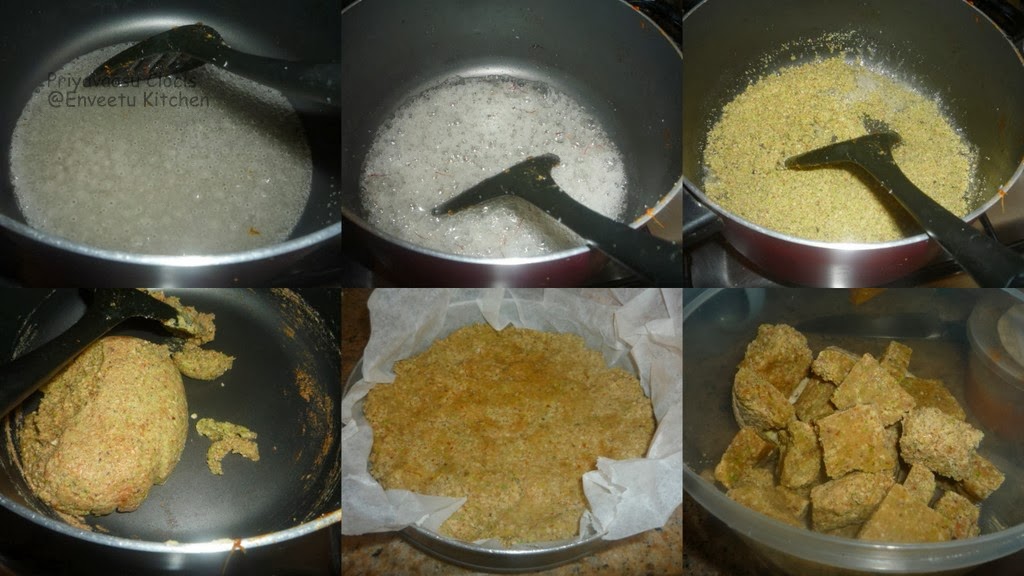 Take sugar in a non-stick pan, add ¼ cup of water to it and boil. 

Let the sugar reach a single-string consistency. Using a laddle, stir the sugar well.

If you check by swiping the back of the ladle with your fore finger and check in between thumb and forefinger, a string will form.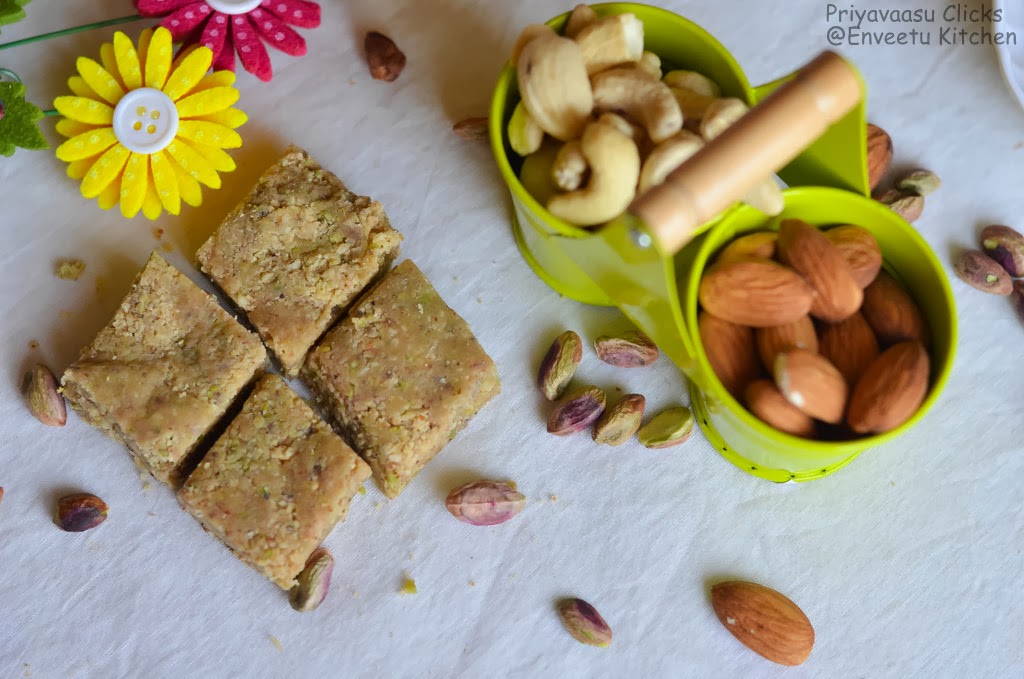 Once the sugar reaches single-string consistency, add saffron, powdered nuts and rose water and give a brisk stir.

It will thicken up fast and come together as a single mass. That time, take it off the stove. Spread it on to the greased plate and smoothen the top with a greased spoon.
While it is still warm, make divisions /marking using a greased knife. Let it cool completely, break them into pieces along the marked lines and store it in an air-tight container.