Every time when me or my brother comes home we get some dry fruits for appa amma. This time my brother got some dried apricots. Amma tried one and poor thing she didnt like the taste @ all. Now Appa, doesnt even want to come near that!!!! So, Poor Apricot was there in our freezer for the past 3 or 4 months!!!! Thought of Rescuing those Apricots, Made some halwa!! turned out yummy!!!
Ingredients
3 cups Dried Apricot, Stuffed Loose
½ cup Ghee/Clarified Butter
Pinch of Pachai Karpooram or Cinnamomum Camphora or Edible Camphor
Method
Soak Apricots in Water, Water level should be to just immerse them. Leave it for 24 hrs. By this time, the apricots would have absorbed all the water and be very soggy!!!

Grind it to a paste with whatever water remaining the bowl in which it was soaked. Keep aside.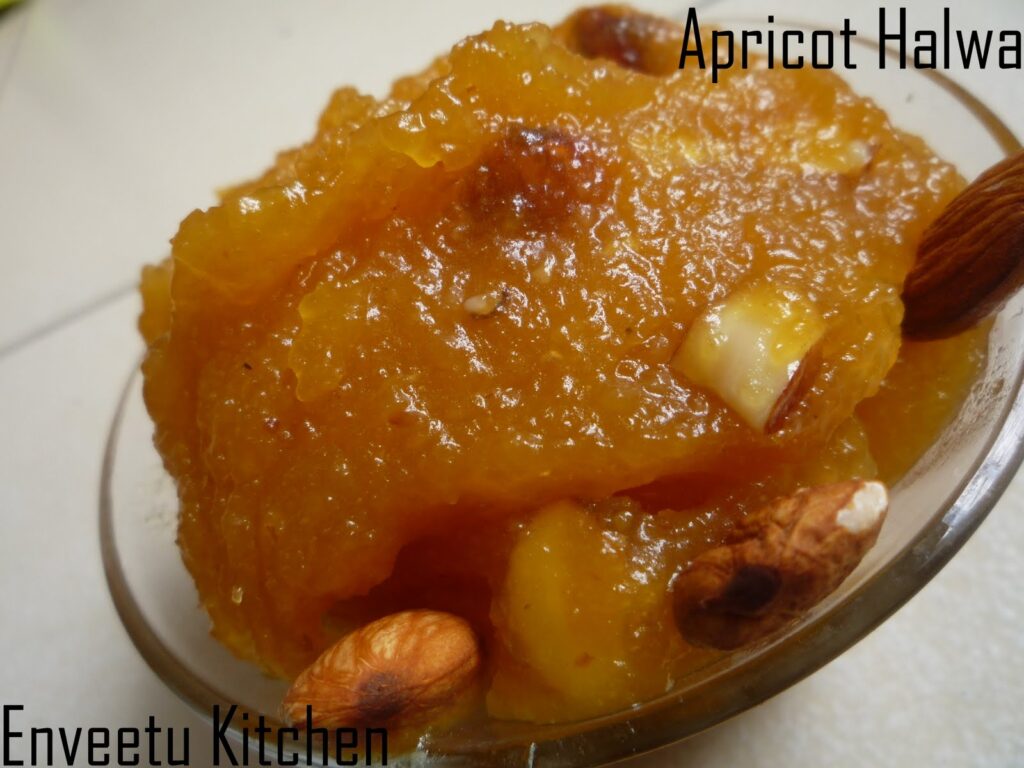 Take sugar in a heavy-bottom pan and add water just to immerse the sugar, Let it boil and syrup reach single-thread consistency or otherwise "kambhi paagu". When u touch the sugar syrup and stretch it between your thumb and index finger u should get a single thread of Sugar syrup. In this mean time, Roast the almonds in Ghee and break it coarsely.

Once the sugar syrup reaches this consistency, Mix the Grind apricot paste to the syrup and mix well. Now Comes the little effort part, STIRRING!!!!.

Keep the Flame Low, Let the Halwa get a bit thick, Add Ghee little by Little and Keep Stirring, Just Keep Stirring, Just Keep Stirring,Stirring, Stirring, ha, ha, ha, we Stir!!!! (Suddenly Remembered Dory, The Little Blue From Finding Nemo!!!).

Add the Pachai Karpooram/Edible Camphor and Broken Almonds and Mix Well.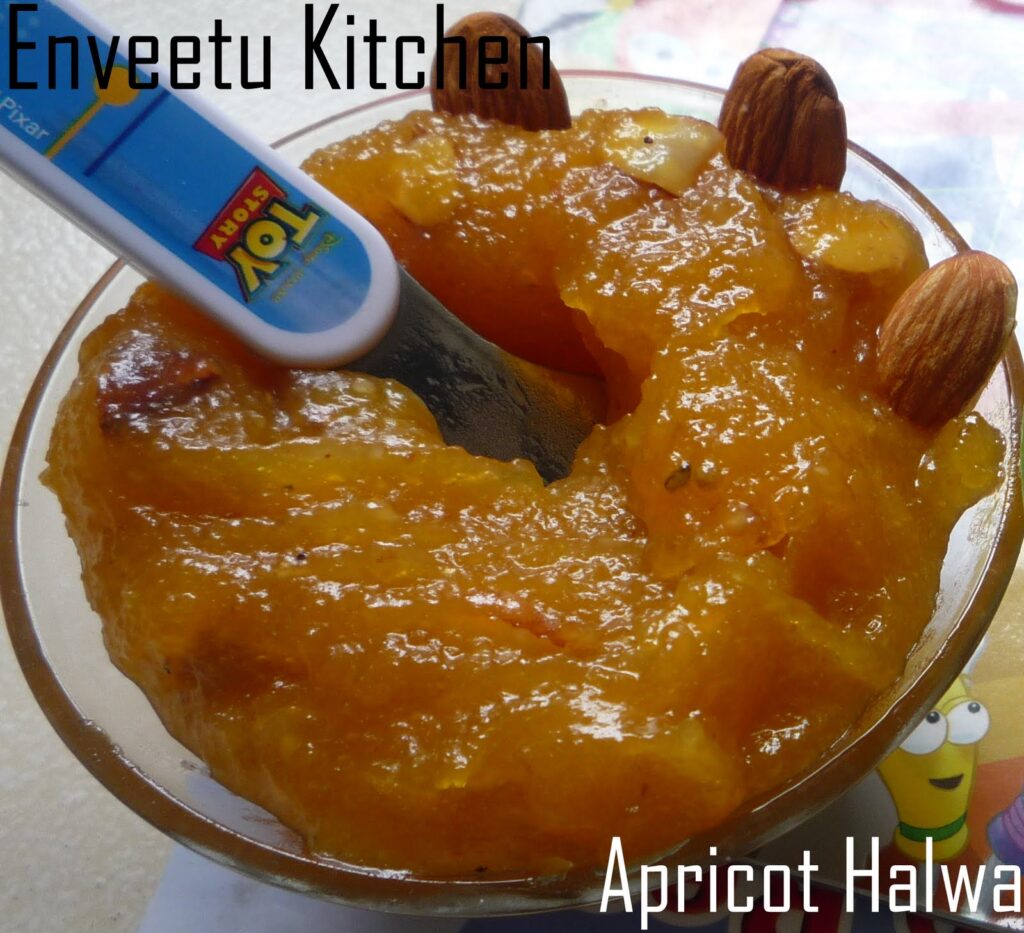 Once the Ghee starts separating and the halwa doesnt stick to the sides of the pan, put off the flame and transfer it to Clean Plate.

Serve this halwa to your kids in their Bread toast/Chapthi's, they will just love it and u too get a satisfaction of giving them something healthy and Home-made!!!!

Serve this Halwa with some Cream, and your Qubani ka Meetha is ready!!!!
Note: Edible Camphor should be used very little, just a pinch or else you will get a bitter or rather unpleasant taste of it in the halwa.
Sending this Qubani Ka Meetha to

Iftar Moments Event

@ Taste of Pearl City by
Umm Mymoonah
and also to