In my Okra-Fry post, i have mentioned about
Pongiduthal
tradition. Now, for that feast we made some Badam burfi. This Is my SIL's(Brother's Wife) recipe. Though she was trying this for the first time, it came out great. Very soft and Flavourful!!!!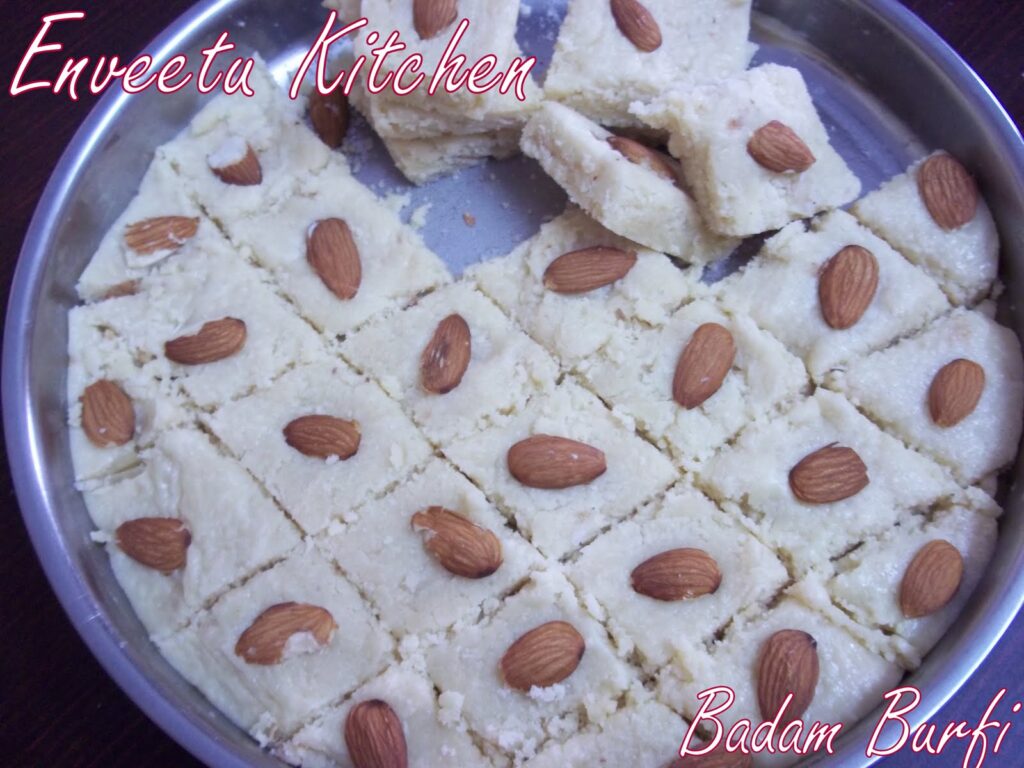 3- 4 tablespoon Clarified Butter
Roasted Almonds for Garnishing
Soak almonds Overnight. Next Day Morning, peel the skin and Grind the almonds to fine paste, without adding any water.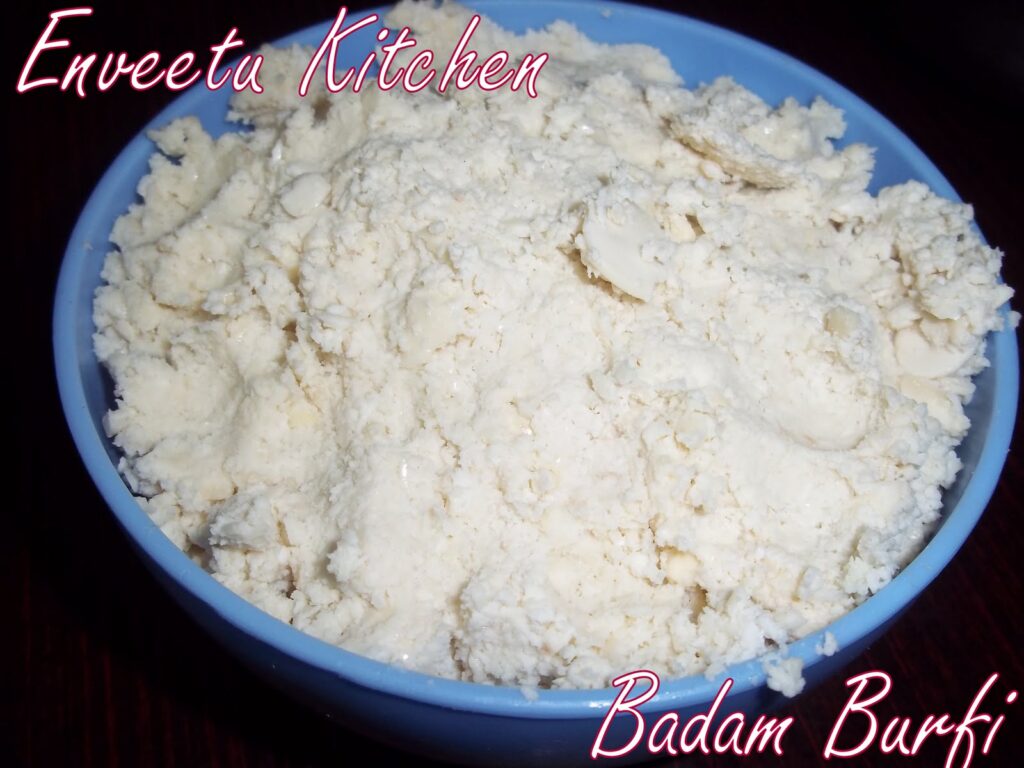 In a Heavy Bottom pan, Put the almond mixture and Sugar together and keep stirring. The Sugar starts melting and this almond mixture gets cooked. Add the ghee and mix well. Keep Stirring. Mean-while, grease a flat plate with some ghee and keep it ready.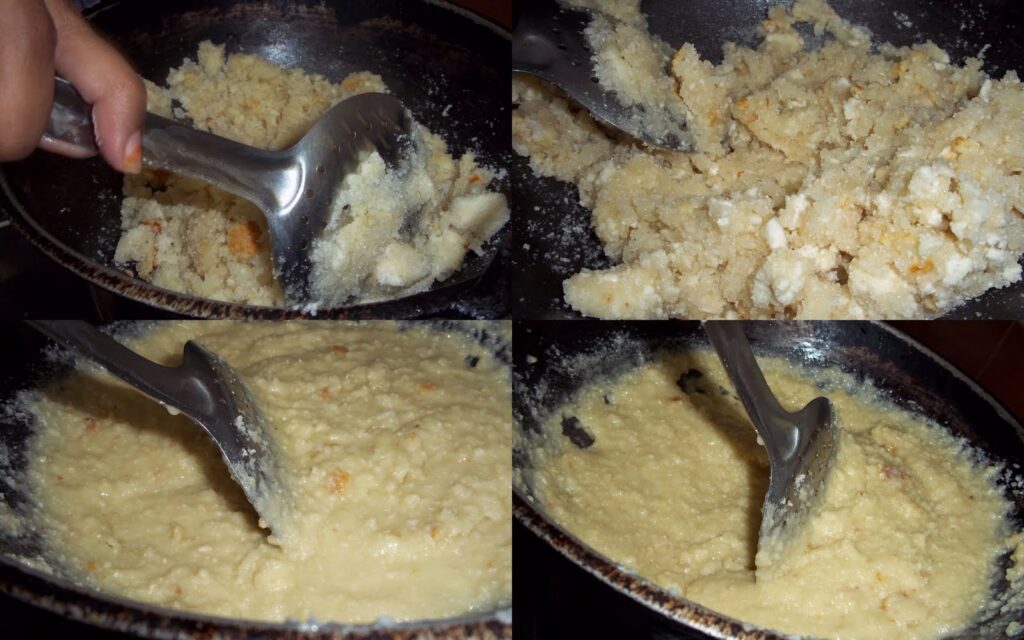 Once the Almond mixture, starts leaving the sides of the pan, Pour it on the grease plate and spread it flat
.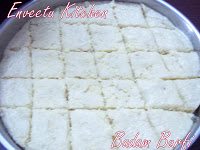 Let it cool, then use a sharp knife and cut it into squares.Decorated the top with some roasted almonds.
Store the squares in a Air-tight Container and Enjoy!!!