Beets, a veggie hated by many for its sweet taste, but if you are regular in my kitchen, you know we love beets and always look for creative ways to use beets in our daily cooking. Hummus, middle eastern dip made using chickpeas and sesame butter, is a versatile condiment, that will beautifully blend with any flavor added to it. Here i have tried to blend cooked beets along with chickpeas and sesame seeds into colorful condiment.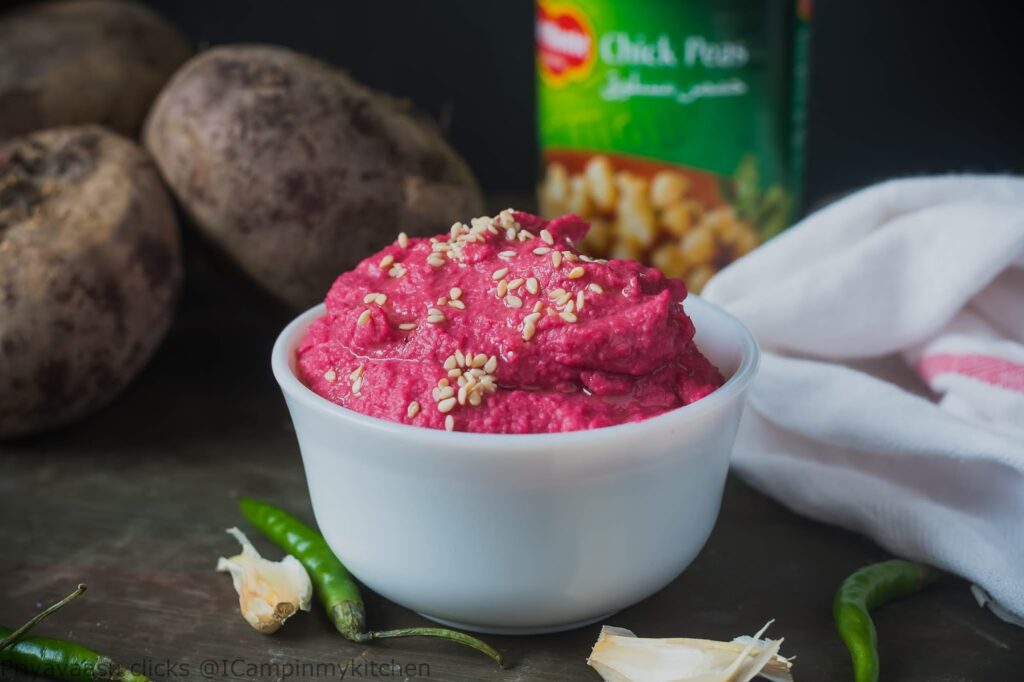 I served this hummus to my kids along with their dosa for dinner yesterday, they loved it. Yes we are a crazy family, we love hummus and labneh with dosa and roti's. The chilies and garlic beautifully wrap the smell and sweet taste of beets, so you dont have to worry, that the dip might be sweet. Do try and let me know how you liked it.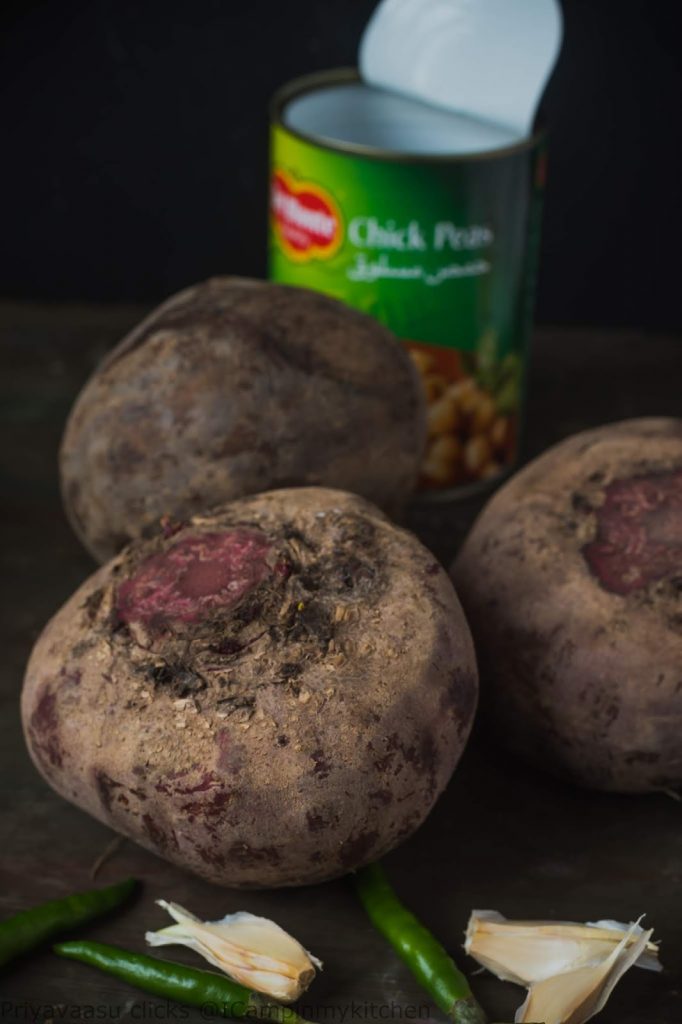 Ingredients
250 grams chickpeas, drained, i used tinned ones
80 grams beets, a small beetroot
2 tablespoon roasted sesame seeds (read notes)
2 tablespoon oil, i used gingely oil as i didnt have olive oil

Method
Wash and peel the beetroot, chop it roughly and cook until soft. I usually cook in the microwave for 10-12 minutes at power 100. Drain the beets, use the liquid to make dal/rasam.

Let the beets cool completely. Take the chopped beets along with rest of the ingrediets except oil in a mixie jar, grind until smooth. Add oil slowly while grinding, to ensure smooth process of the hummus.
Once done, remove it to a serving bowl and serve as a dip with breads, veggies and crackers. My kids enjoy hummus with roti's, even with dosa.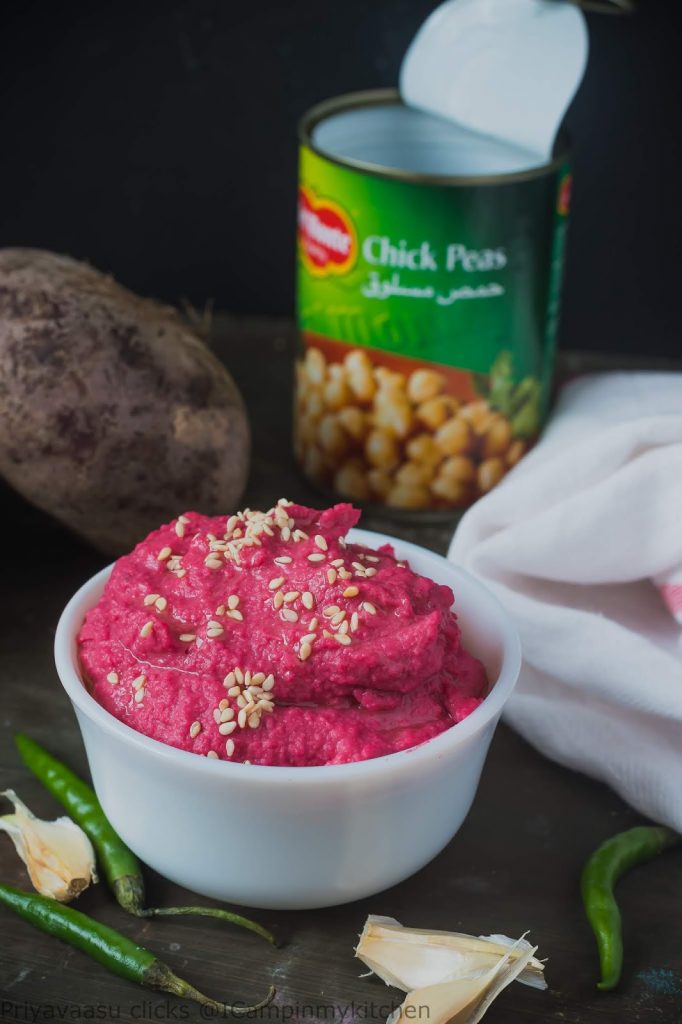 Notes
Tahini/sesame butter is used in hummus, since i didnt have readymade tahini in hand, i used 2 tablespoon of roasted sesame seeds in place of it.