I would have never talked about glass of tea like this before. yes, i m a coffee person. I love the fresh aroma of coffee anytime, the aroma wafts through the air, travel through my nose, spreads in my brain and then only, it starts functioning properly!!!! Like how engine oil works an engine!
But then today, while making this Tea and as the milk was boiling with the spices,
all the above happened
. It has become our new favorite and special for weekends!!! I served this along with
Yemeni doughnuts Bakhmri.
1.5 teaspoon sugar (or to taste)
Method
Take milk in a sauce pan, pound the cloves and cardamom roughly and add it to milk along with cinnamon.

Let the milk boil in a simmer flame for 5-10 minutes, let the spices release their aroma, thenadd sugar and tea, let it boil for another 3-4 minutes.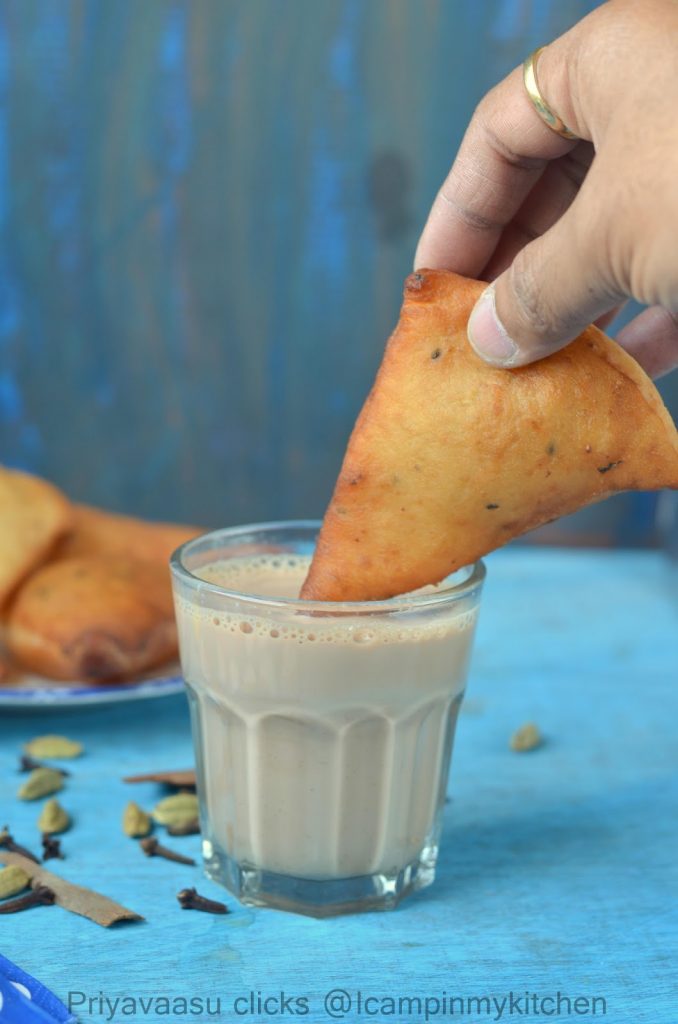 Switch off the flame, let it cool for a minute. Strain the tea onto serving glasses and enjoy this awesome aromatic chai with warm Yemeni Bakhmri/Khameer.