I never run out of cheese at home. I always have a jar of cream cheese or cheese slices in my refrigerator. My LO loves to lick cream cheese as it is and we love it as a spread on anything. For the last Mega BM Around the world in 30 days, i tried to make Labneh/Curd cheese at home. It was a super hit, so this time i tried to make an adult version of the same. Adult version? yes it has chopped coriander and green chilies, lil up on the spice.
If making for your kids, omit the green chilies and try grinding the coriander leaves.
Ingredients
½ Cup Yogurt/Curd
1 no green chili
2 fistful of finely chopped coriander leaves
salt to taste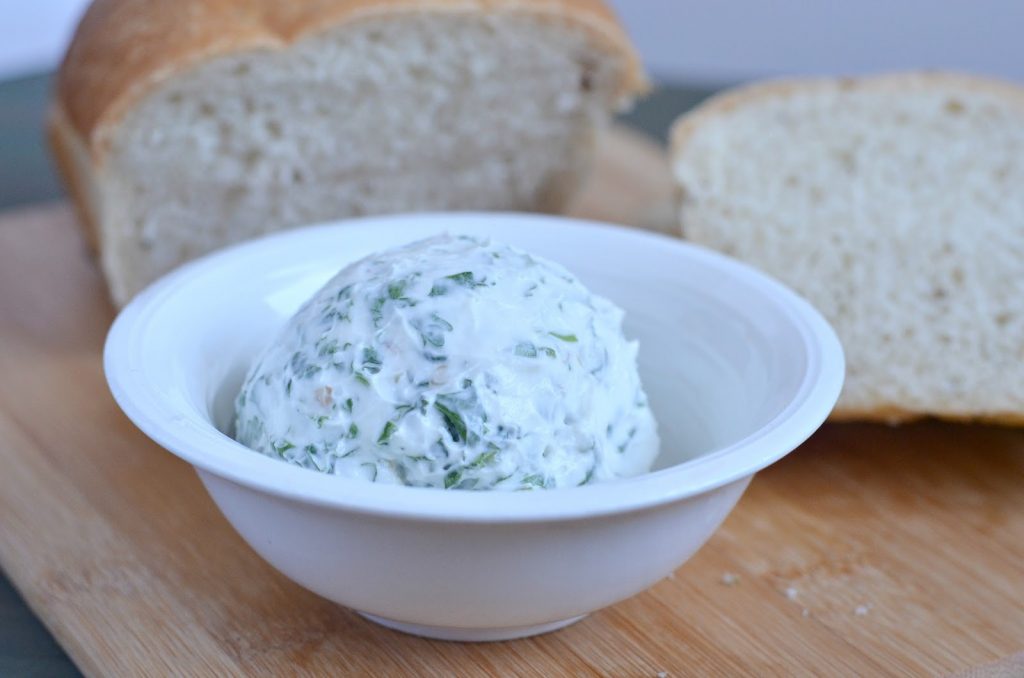 Method
Take yogurt/curd in a bowl. Add finely chopped green chili, finely chopped coriander leaves and salt. Mix well.

Transfer the spiced yogurt to a cheesecloth/muslin cloth, bring the edges together and tie. Keep the cheesecloth on a sieve and keep a bowl under the sieve to catch the whey water.
Now keep this in the fridge overnight or atleast 4-5 hours. I kept overnight. Next day morning, remove the thick curd cheese, from the cheese cloth and roll it to a ball and use it as a spread on anything you like to have with cheese.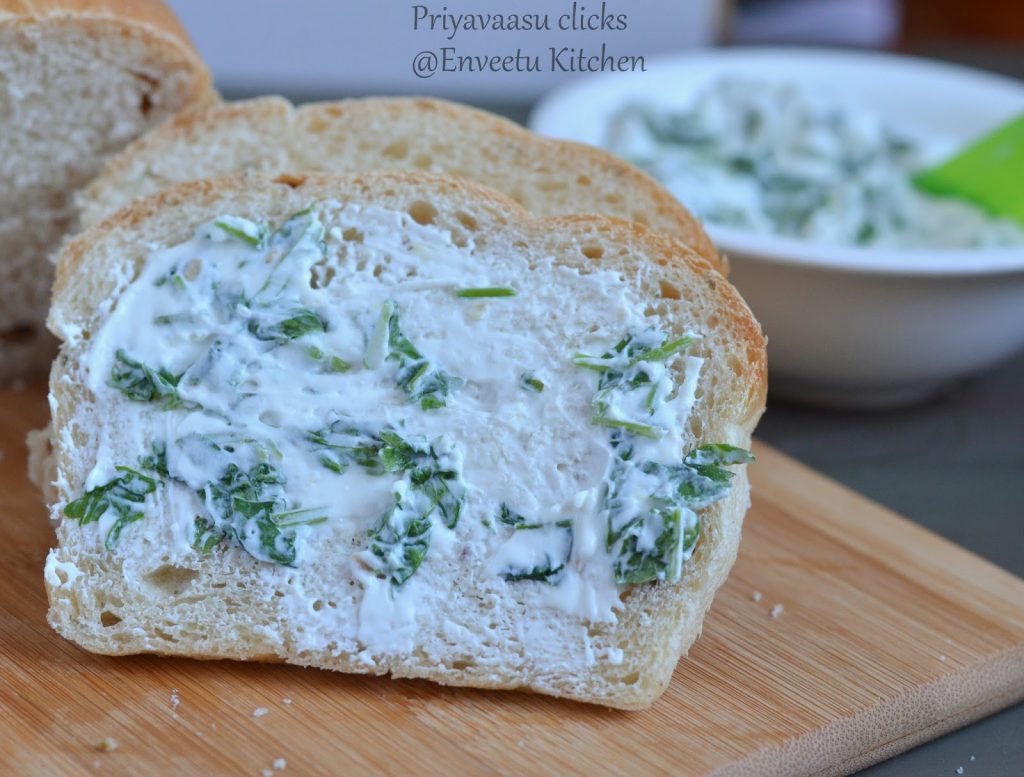 We enjoyed it with delicious italian bread, for which the recipe is coming next week.
Sending this to Cooking from Cookbook challenge, a weekly event happening @ +srivalli jetti's sapce.