After a snack-stop @ Gujarat, now we are at Haryana for a quick dessert. You can even call this as a snack stop in our travel :)!!! Before getting to know the recipe, lets know a little about this state.
When i think haryana, i think Kapil Dev, yes, our very own Haryana Express and to me he is The Angry Young Man of Indian Cricket atleast, when he was active playing cricket.
The 'Land of Rotis' is an apt title for Haryana as people are fond of eating different kinds of rotis here. Wheat rotis are common and so are baajre ki roti. In earlier times rotis would be made from a flour of wheat, gram and barley, a truly nutritious and healthy combination. Then there is the gochini atta made from wheat and gram flour
Haryana is well known for its cattle wealth, there is an abundance of milk and milk products in Haryanvi cuisine. People make butter and ghee at home and use these liberally in their daily diet. Home made butter is called nooni or tindi ghee and is churned fresh daily in most homes. It is customary for a gril's family to give her gifts of ghee, gondh (edible gum), laddus and dry fruits when she becomes a mother.Besan ka pinni, the quickest dessert you will ever make, i bet. It is just like our laddus, but not in a proper shape. Let's get on to the recipe.
Source here
Ingredients
1 teaspoon cardamom powder
2 tablespoon of silvered almonds/pistachios
2 tablespoon milk (optional)
Method
Heat a pan with ghee, add besan and toast until aromatic. Keep the flame in low and do this. Roasting the flour is important. If not roasted properly, the gram flour will have a very raw taste, spoiling the taste of the dessert.

Gram flour would give out sweet aroma, that time, add sugar, nuts, cardamom powder, saffron and mix well.

Take it off the heat, transfer it to another plate, let it rest for 2 minutes.

While the mixture is still warm, take fistful of mixture and squeeze your palms tightly to make shapes. Normally they hold shape, if it doesn't add a tablespoon of milk to the mixture and make. Adding ghee is more preferred than milk, since it will gives a longer shelf life.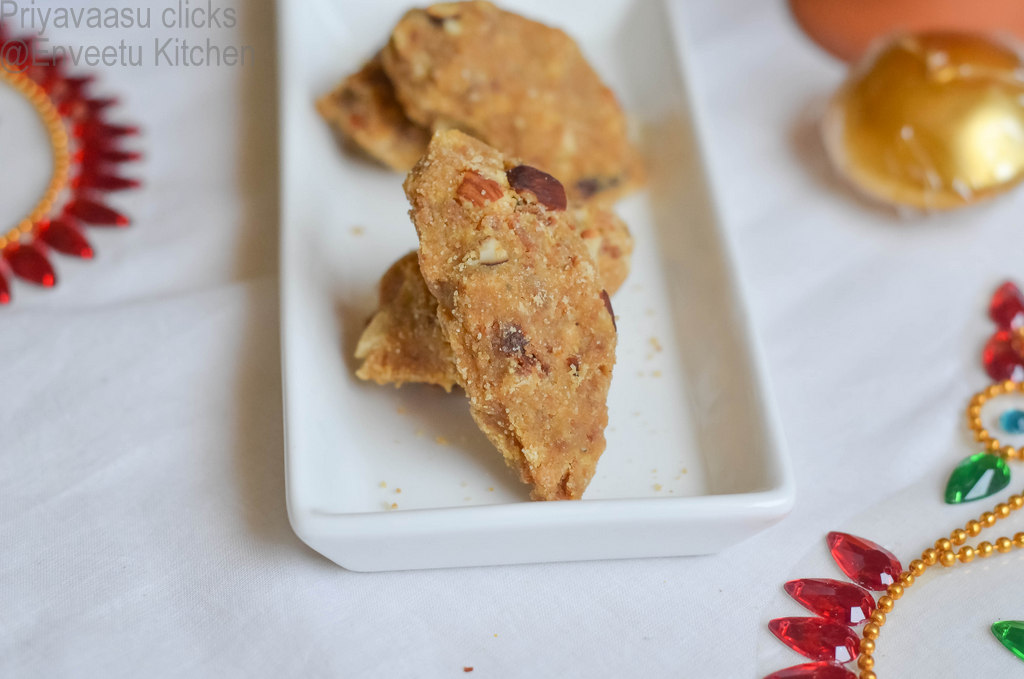 Serve immediately to enjoy a warm dessert or store in an air-tight container to serve later.