Dry fruit laddu, a delicious vegan protein ball made with dried fruits and nuts and creamy almond butter. A healthy and nutritious snack to satiate those sudden cravings.
Laddu | Dry fruits and nuts laddoo | Vegan laddu | How to make dry fruit laddu vegan | Protein laddu | Protein rich laddoos | Quick and easy laddu recipe | Pumpkin seeds laddoo | Laddu with nuts and seeds | Almond butter laddu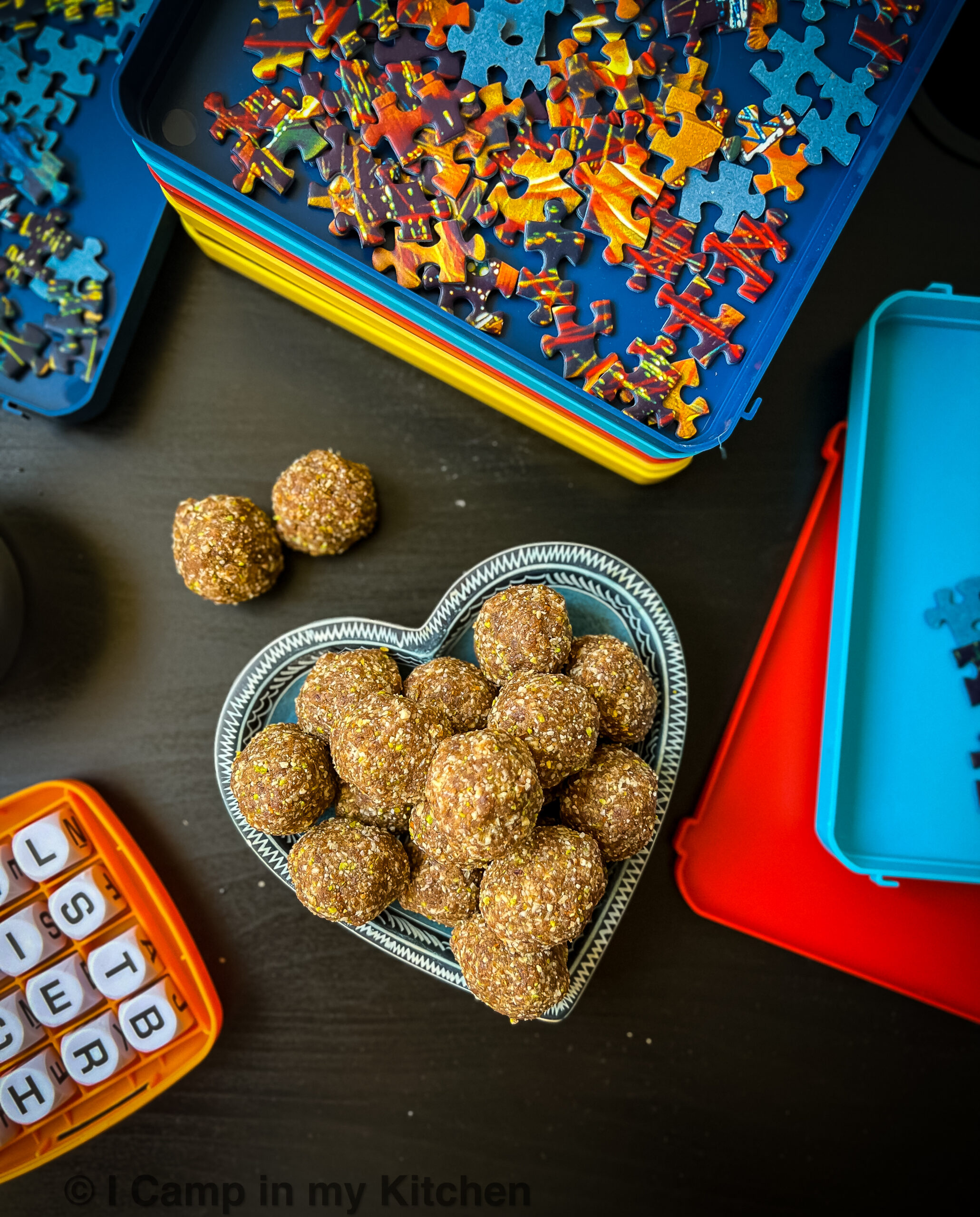 Jump to:
What is Laddu or Laddoo?
According to wikipedia, Laddu or laddoo is a deep-fried spherical sweet from the Indian subcontinent made of various ingredients and sugar syrup or jaggery. It has been described as "perhaps the most universal and ancient of Indian sweets.
Though the above description refers to the Boondi ladoo, there are other ladoos that are equally popular and known from the Indian subcontinent.
At home rava laddoo and Besan Laddu are my husband's favorite. Whereas I love Moong dal laddu and urad dal laddu. Most of the laddu recipes are rich as they are made of sugar and ghee.
But these small cute round little thingy's are so versatile you can also make them Vegan, with jaggery, with date or fig paste as sweetener. Check this Vegan Ragi Ladoo, almond cashew balls, dried fig and nuts laddu or Oats almond bites.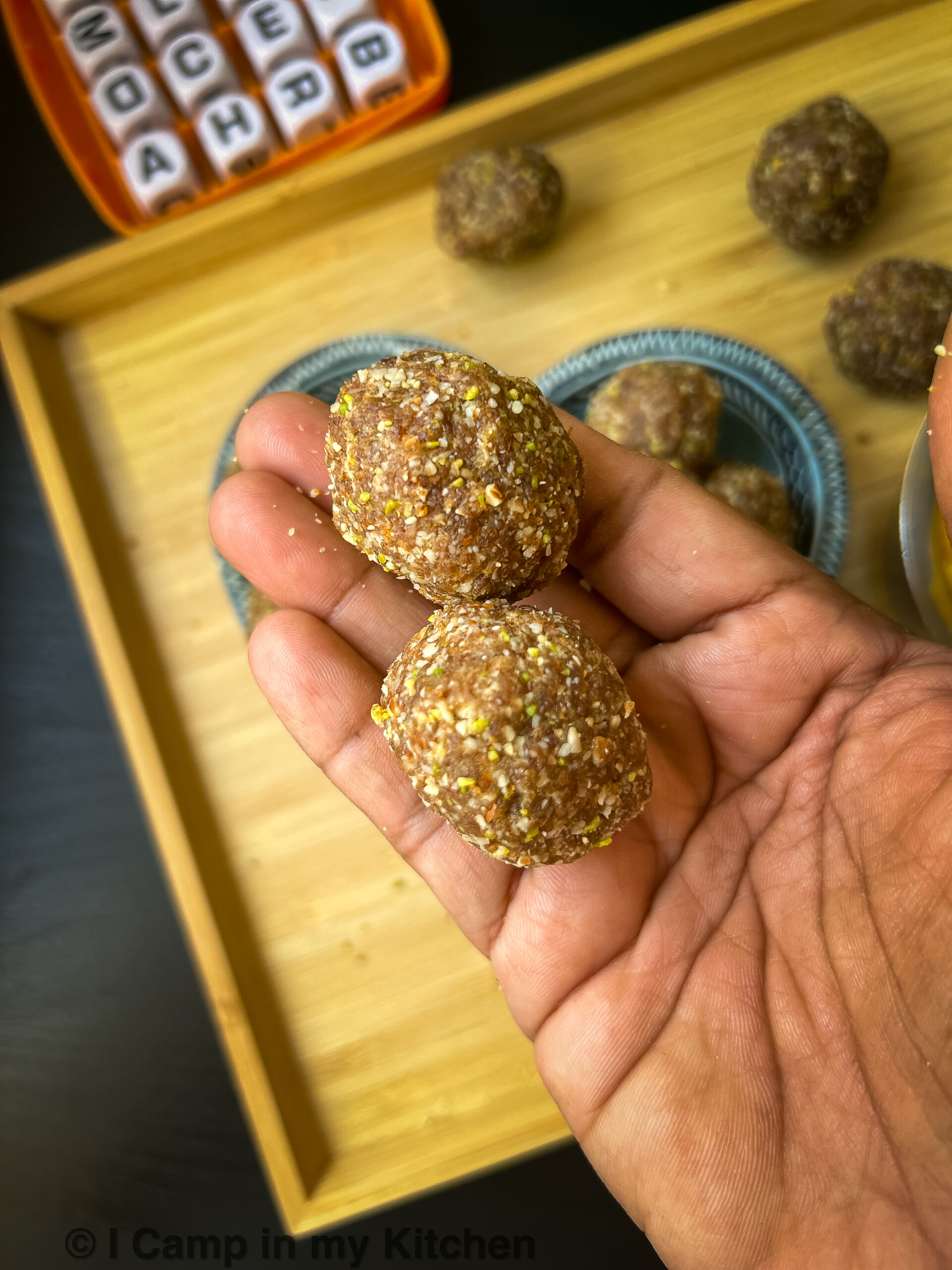 I love making laddus, mainly because they are easy to make for a crowd. As i already mentioned they are versatile and you can have a variety. And also portion controlled.
Check this made with ghee.
Some Laddoo Varieties for you
Ingredients
Nuts, I have used a combination of almonds, pumpkin seeds and pistachios for making these vegan protein balls. you can also use cashewnuts, since my younger one is sensitive to cashews, i have not added in this recipe.
Dates paste, this dry fruit laddu is sweetened with date paste. I have used store-bought ready made date paste.
Fat, I have added a bit of almond butter to the laddo, though not necessary and completely optional, but they do give a nice flavor and a good binding to the laddus.
Coconut, i have added a small amount of desiccated coconut to these protein rich laddoo, again this is optional.
Flavors, i have used freshly pounded cardamom and clove in this ladoo. You can add cinnamon powder and a pinch of ginger powder for a different flavor.
How to make Dry Fruit Laddu
Please check recipe card below for exact measurements of each ingredient used and also for the detailed instructions
Measure and take te nuts in a microwaveable bowl. Microwave it high for 4 minutes, stop and stir it after every 1 minute. Once done, let it cool down completely. Roasting of nuts can be done on the stove top also.
Once the nuts are cool enough, take them in a food processor. Pulse 2-3 times to break the nuts.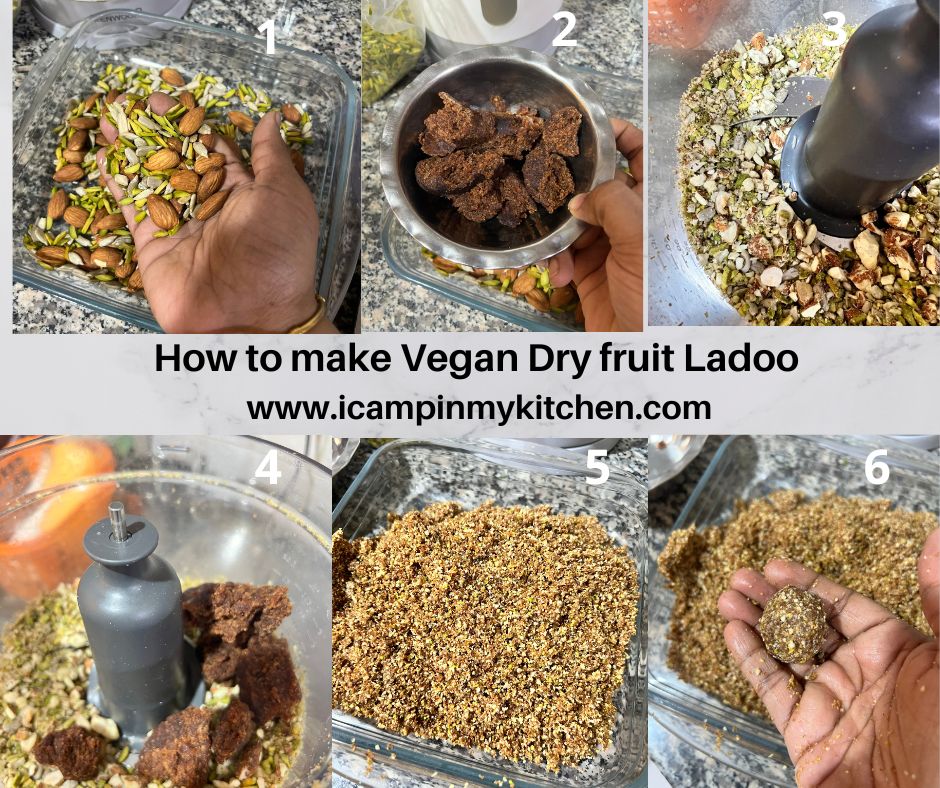 Next add the dates paste, almond butter, desiccated coconut, cardamom and clove powder. Run the food processor again until everything is well combined.
Remove the mix to a flat plate and make balls. Store them in an air-tight container in the refrigerator.
I prefer to refrigerate as it has coconut and nuts and there is a chance of it going rancid if the temperature is not helpful enough to keep it in room temperature.
Do you like this Laddu Recipe? PIN IT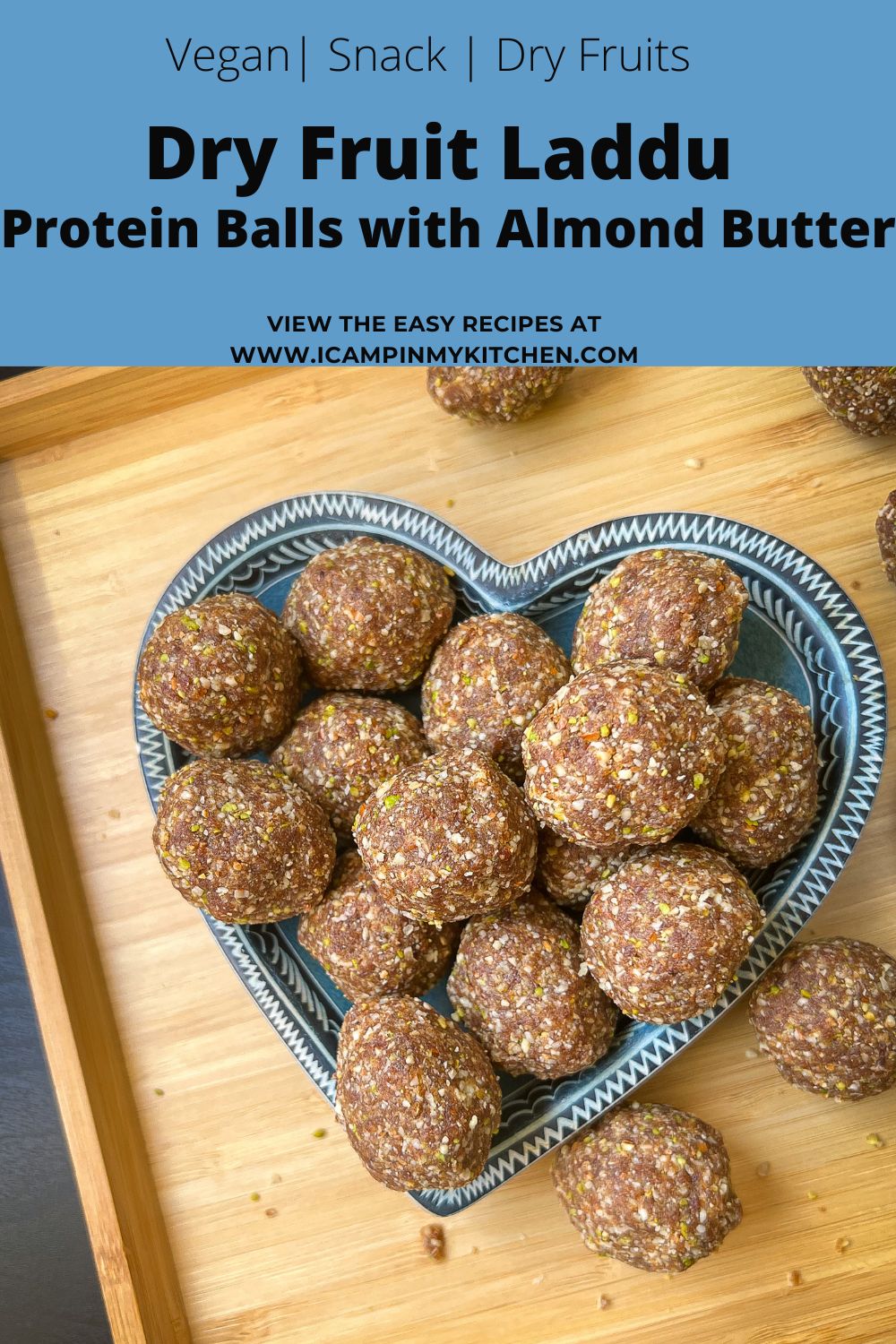 Recipe