It took me almost 2 weeks, to post this recipe. For reason unknown, i didn't touch my laptop or my camera all these days. Not touching laptop, can be considered healthy, but camera, that is total disaster. Signs of no creativity, brain-block, clogged mind and soul.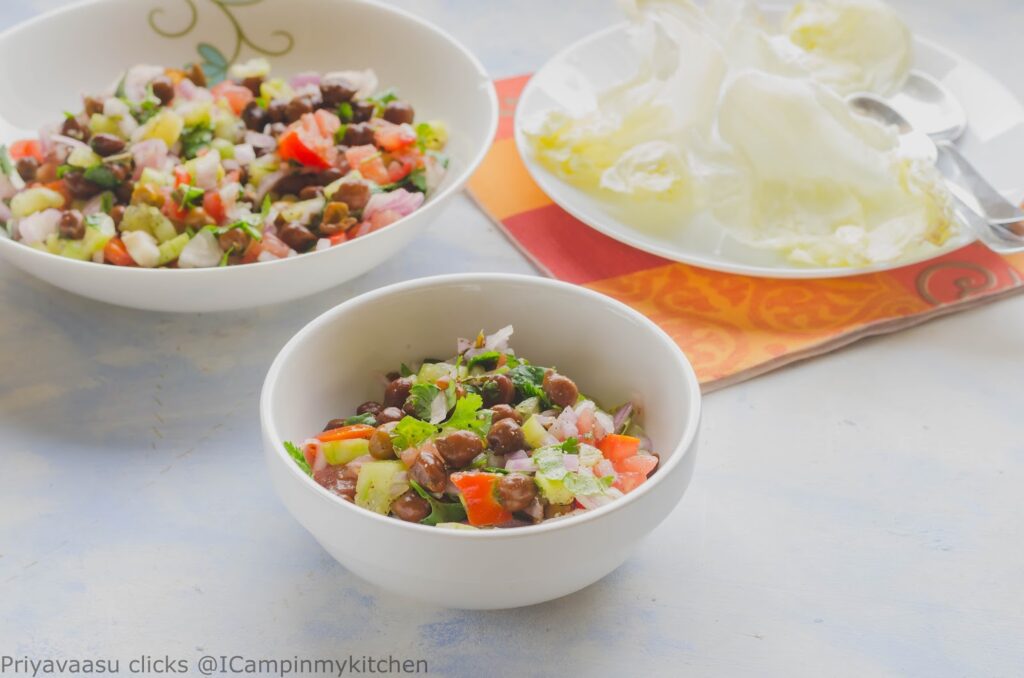 I needed a drain remover to flush out my body and go touch and feel my camera again. It is not like i create stunning photos, but i keep in touch with my other side of brain and slow my aging and brain rust!
These 2 weeks i feel like i have aged 10 years.
I finally broke out of that tight chain, clogged drain and took my camera out and whipped my lazy bum, to shoot some pictures yesterday.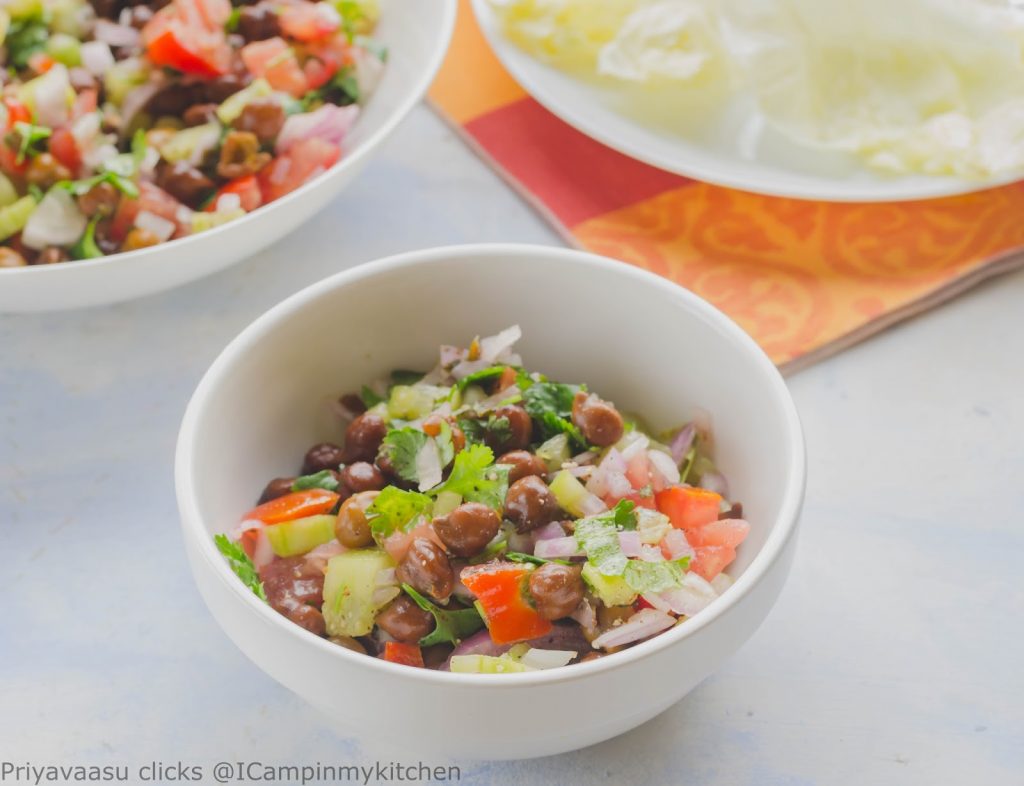 Coming to the recipe, there isn't any here. A simple salad, served in a funky way. It will definitely brighten your party table, serve it as an appetizer or part of a filling meal or just a light dinner to satiate your system after a heavy lunch. Whatever it is, this salad sure will delight your senses.
When i posted the picture in instagram, one of my friends tried it and gave me a thumbs up. A simple recipe, just boil the chickpeas and toss it with rest of the ingredients.
Ingredients
1 cup boiled black chana/black chickpeas
2 nos lebanese cucumbers, finely chopped
1 large onion, finely chopped
1 green chili, indian green chili, finely chopped
2 nos plump tomatoes, finely chopped and seeds removed
lettuce leaves as needed, i used iceberg lettuce
Seasonning
3 tablespoon Finely chopped mint leaves
3 tablespoon finely chopped coriander leaves
Black salt to taste
½ teaspoon freshy pounded pepper powder
2 generous pinches of chat masala (optional)
juice of 1 small lemon
Method
Take boiled chickpeas in a large bowl, add finely chopped cucumber, tomatoes, chili and onions to it.Toss well. Remove the seeds of the tomatoes before chopping it.

Add finely chopped mint, coriander leaves to it. Top it with pepper powder, black salt ,chat masala , lemon juice, and toss everything together. Chill it in the refrigerator for 15 minutes.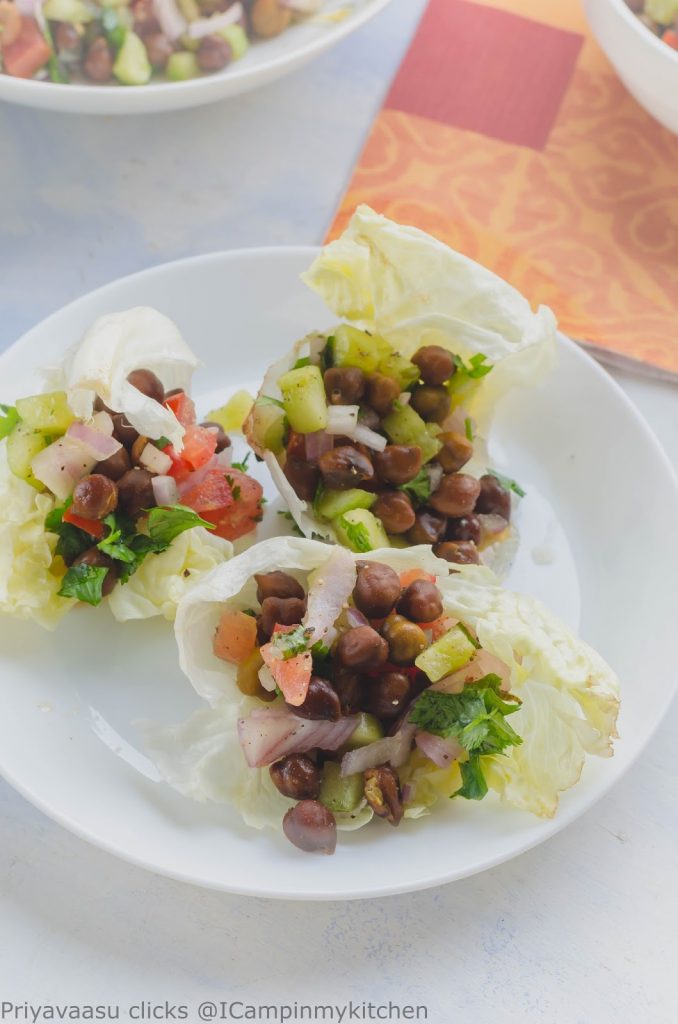 To serve, place lettuce leaves on serving plates, top each leaf with generous 3-4 tablespoon of salad and serve immediately.