Diet is Going good. I m able to keep my Temptations @ bay. For the past one week, i m having this Vegetable Salad before my Lunch. I Will not lie that it is heavenly ,But it doesnt taste that bad, yeah is a Raw vegetable salad, it is healthy!!!!  It gives u a feeling of fullness and the taste depends on the dressing you add to it. This is how i do it
1 Large Carrot
1 medium-size Capsicum
1 medium-size Onion
1 medium-size Tomato
2 small Cucumbers
Chilli Sauce – 1 tsp
Salt to taste
Juice of half Lemon.
Wash and Chop the Vegetables into Chunky Cubes.If you like Cabbage you add it too. Since i m an HypoThyroid i havent.  
Mix them all together, add Chilli sauce, Add Salt and Lemon Juice and Mix Well.
Chopping the Veggies again depends on your taste, i like it Chunky as it satiates your feeling to Chew and eat. So, if you dont like it chunky, cut into Small Cubes.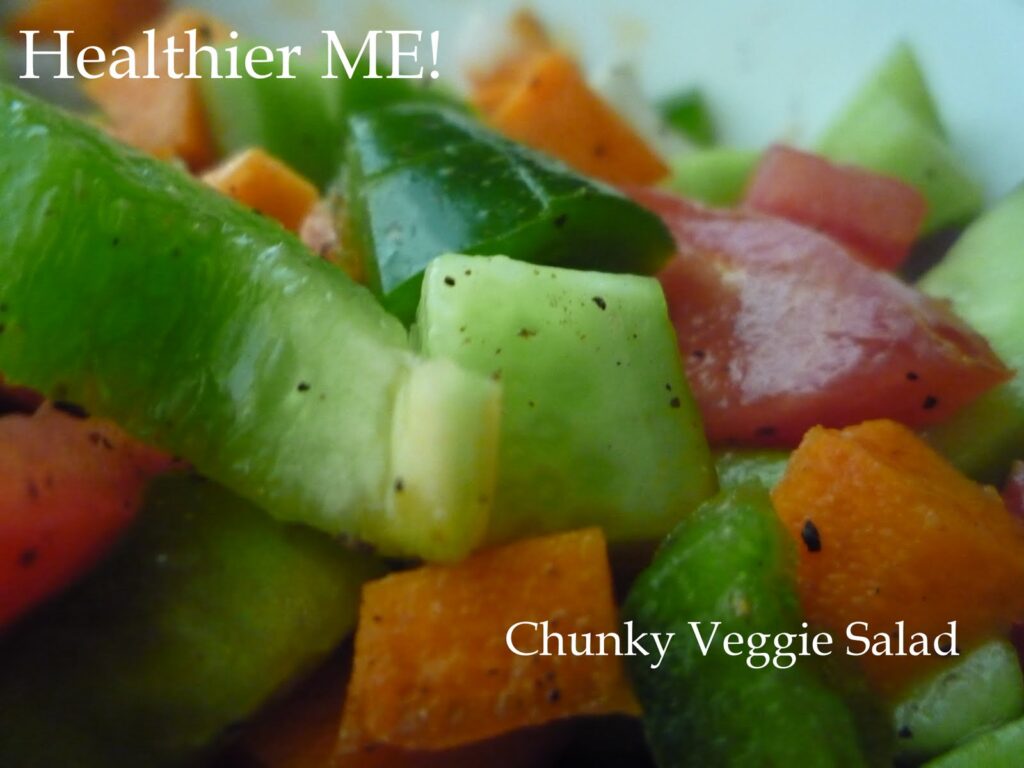 If you dont like adding Chilli Sauce Try adding Pepper instead. I like adding both 🙂