Looking for different variety of salads, so that i too can have some variety in my DIET!!! Come on yaar, Variety is the Spice of Life, So, why not have it in dieting too.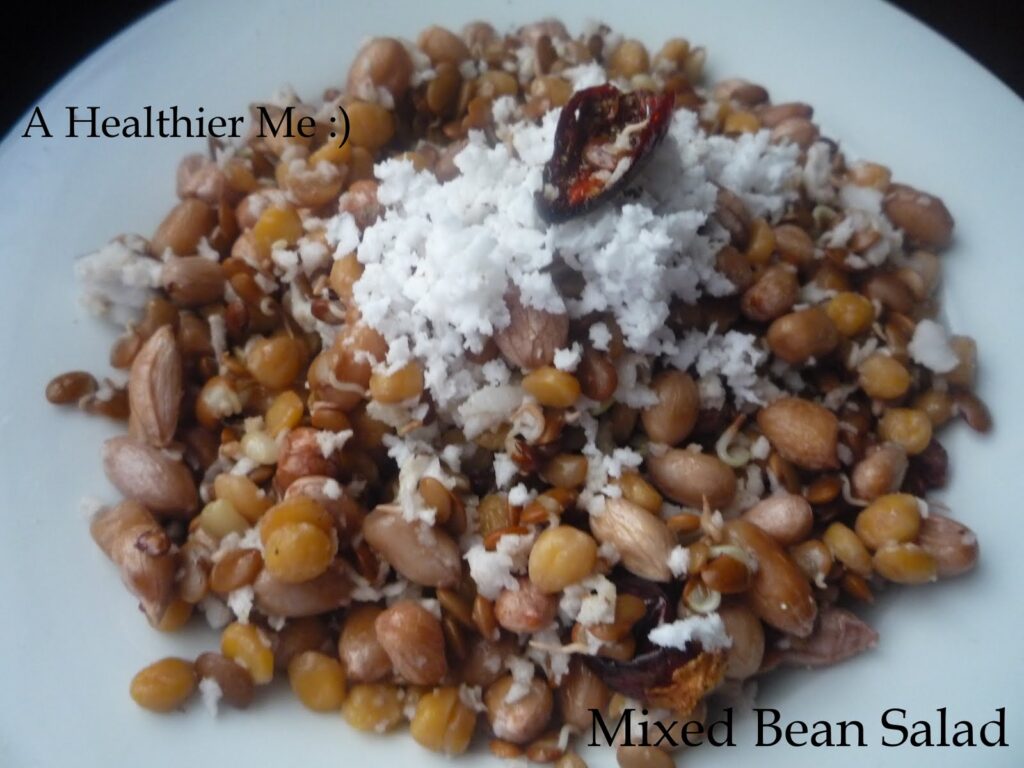 Had some Horsegram @ home, so Sprouted it this weekend, Have made this Sundal/Salad for Navrathiri, tastes good.
Ingredients
1 tablespoon sprouted horse gram
1 tablespoon Chana Dal/Bengal Gram
1 tablespoon Peanuts
1 Red Chilli
1 tablespoon fresh grated coconut
Salt to taste
Asafoetida a pinch
Method
Cook sprouted horse gram, chana Dal and Peanuts together until soft. Heat oil, Add Chilli and asafoetida Add cooked Mixture. Add Salt, Mix well, Take it off the flame and add freshly Grated Coconut.
This Salad gives you a very good filling feel. you dont get that hunger pangs after having this.With a bit of chilli and coconut it tastes great!!!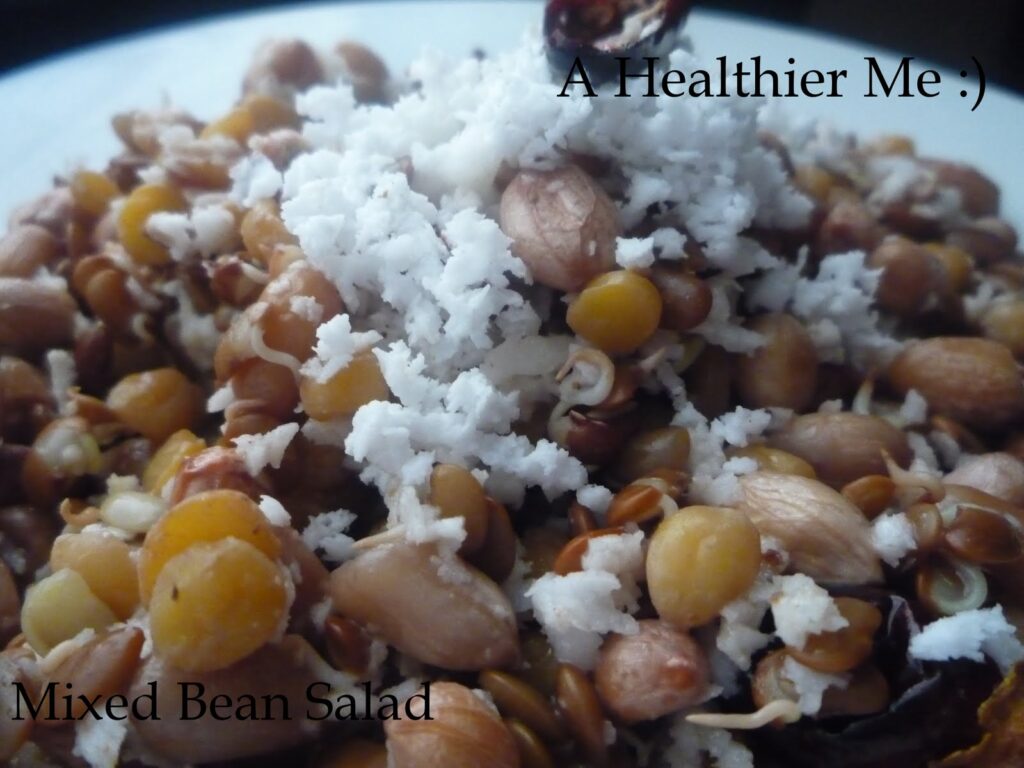 I Checked for the Calories too, not too much, so no guilt while munching.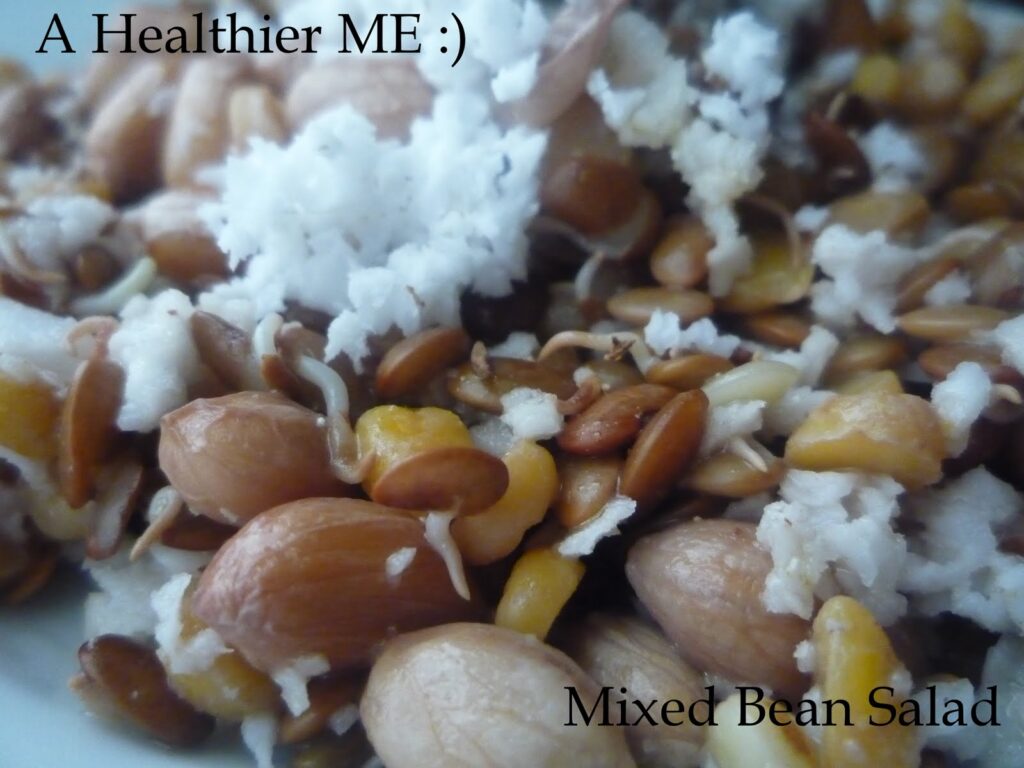 Calories 135 (1 serving)


Total Fat 7.6g   12%
Saturated Fat  2.2g   11%
Trans Fat  0.0g
Cholesterol   0mg   0%
Sodium   588mg  24%


Total Carbohydrates 12.4g   4%
Dietary Fiber 4.8g   19%
Sugars 2.0g
Protein 5.9g


Vitamin A 0% • Vitamin C 9%
Calcium 2% • Iron 8%


* Based on a 2000 calorie diet


Nutritional details are an estimate and should only be used as a guide for approximation.