For today, i planned to make a fruit salad, but then didn't have banana's in hand, so postponed the thought and went ahead making this colorful black-eyed peas salad. This recipe is inspired from Cookie & Kate's African Black-eyed peas salad or Saladu Nebbe. The original recipe uses chopped parsley, habanero pepper, sliced avocado's and also cooked brown rice.
Since i didn't have these ingredients in hand, i just went ahead and did the salad my way. Adding brown rice seems to be a nice variation and a filling meal.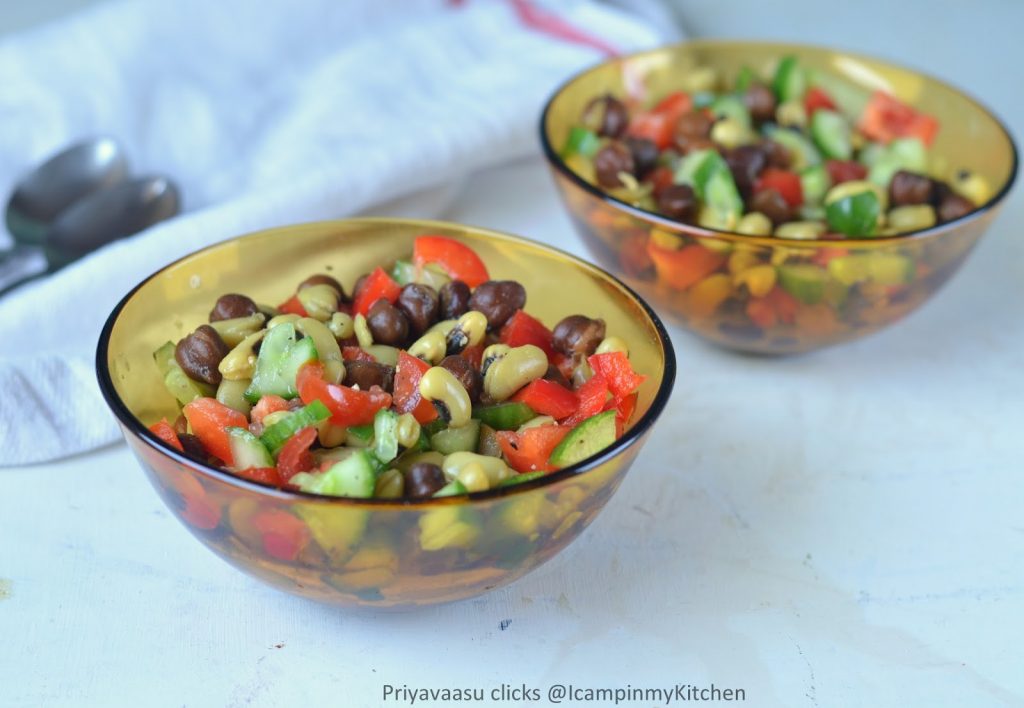 Apart from the great taste and the minimal dressing, loved the splash of colors in it. Striking reds, cool greens and the protein-packed brown lentils, makes it more pleasing to your eyes too!!!
¼ cup kala chana/ black chickpeas
2 small Lebanese cucumbers
1 red bell pepper/capsicum
½ teaspoon black pepper powder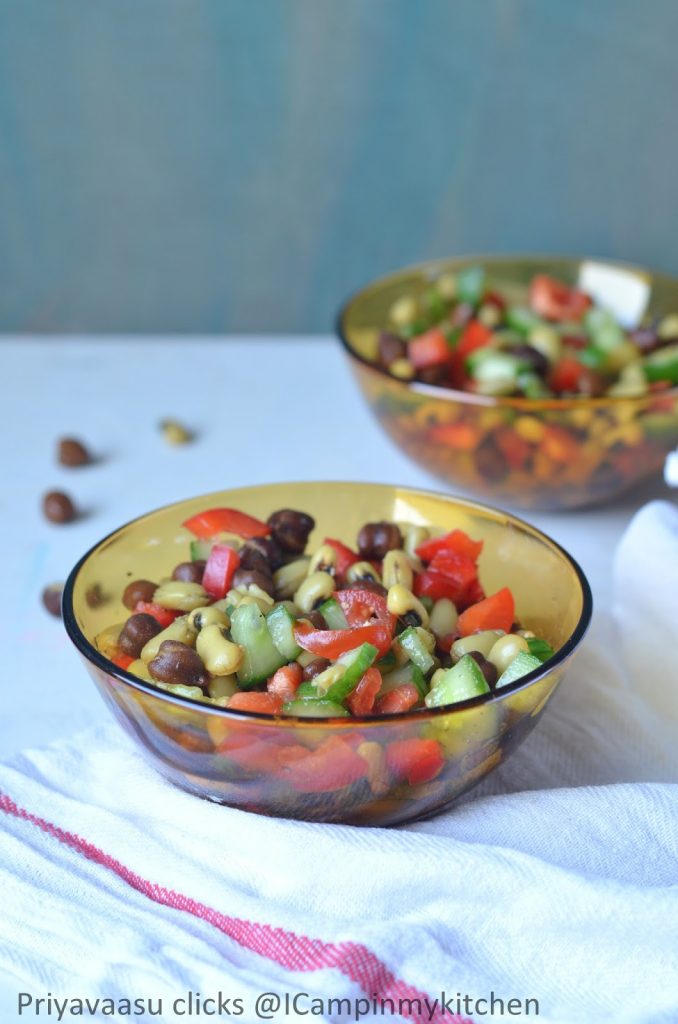 Soak Black-eyed peas and black chana together for 5-6 hours or overnight. Next day morning, drain the soaked water, add water just to immerse the lentils, add ½ teaspoon salt a little turmeric, pressure cook until soft, i cooked for 4 whistles. Drain and keep aside.

Wash all the veggies, chop them into small cubes. Toss them together in a wide bowl. Add lemon juice, pepper and little salt, remember the lentils are cooked with salt.
Check taste and adjust the seasoning accordingly. Let the salad sit for 15 minutes for the flavors to mingle and serve.