For the second day of the Movie Snacks theme, i bring you an easy to make ice-cream. I first saw this at foodgawker few days before. I couldn't take my eyes off the picture and when i saw the ingredients i couldn't believe it was made of banana and berries. I m searching for the click, i m not able to locate it, will soon update the source.
The recipe is so versatile, you can add extra flavorings like choco-chips, walnuts, raisins or some crushed cookies. So, What is a movie night without some ice-cream???Since i have the habit of freezing banana's and berries are always stock in my freezer, i made this immediately yesterday and just loved the taste. Though my throat is gone case, i couldn't stop myself from tasting this deliciousness. Try it to believe it!! 🙂

Ingredients
2 tablespoon sweetened condensed milk
5-6 cubes of dark chocolate (I used Lindt 60% smooth)
In a food processor or chopper, take the frozen banana, cut into two or three large chunks. along with blueberries.

Run at a high speed and blitz them. First they will be like crushed ice cubes, keep blitzing them in intervals. Add condensed milk, whipping cream, and the dark chocolate cubes. Blitz again until you get a smooth, creamy texture.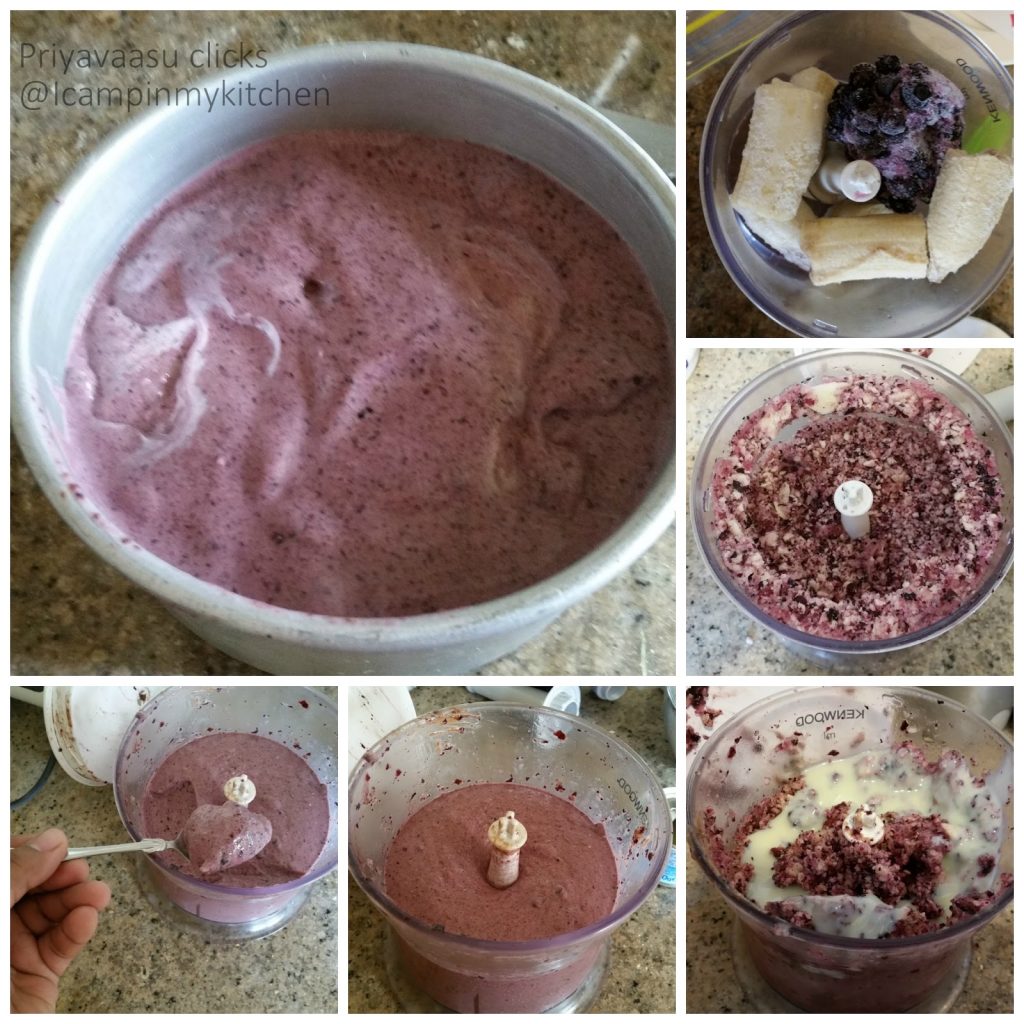 Remove the contents into a freezer-safe box. I used a aluminium baking pan. Cover it with cling-wrap it and freeze it for 2 hours. Remove from the freezer, just mix it well with a fork. Cling wrap it again and freezer for another 4-5 hours until well set.
Once done, scoop and serve and enjoy your movie time!!!