A simple, but most sort out raita is Boondi raita. They pair very well with Mixed Rice or pulav. At home, my lil one is crazy of lover of boondi. So, you can find boondi at home any time. This raita was made to go along with Methi Poori and Aloo Hariyali. It was a lovely combo and my lil one mopped his plate,
with favorite boondi raita.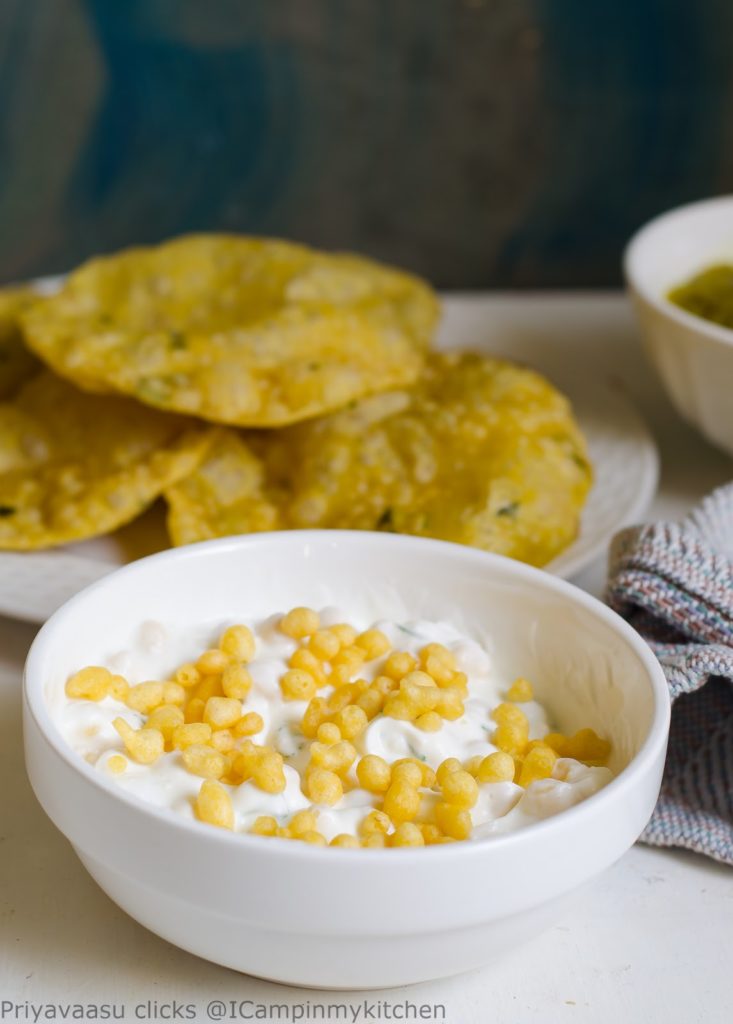 Ingredients
¼ teaspoon shredded ginger
2-3 tablespoon chopped coriander leaves
½ teaspoon salt or to taste
Method
Take the whey drained curd in a bowl, add finely chopped green chili, shredded ginger, chopped coriander leaves and salt to it. Mix well to combine.

Just before serving, add half the boondi to it and mix well. Sprinkle the remaining boondi on top and serve along with roti/poori or rice.
Notes
I drained a little whey from the curd before using it, since i wanted a thick raita. You can proceed as such if you prefer a normal raita.

To drain the whey, take the curd in a tea strainer or cheese cloth and let it rest over another bowl for an hour or two.