Had some Leftover Brown Bread, was in no mood to toast it for Breakfast, instead tried this bread halwa, tasted great.
5 slices of Brown Bread
2 pods of Cardamom, crushed
¾ cup Milk
½ cup Sugar (add or reduce, as per taste)
2-3 tablespoon of Ghee
Roasted Nuts for Garnishing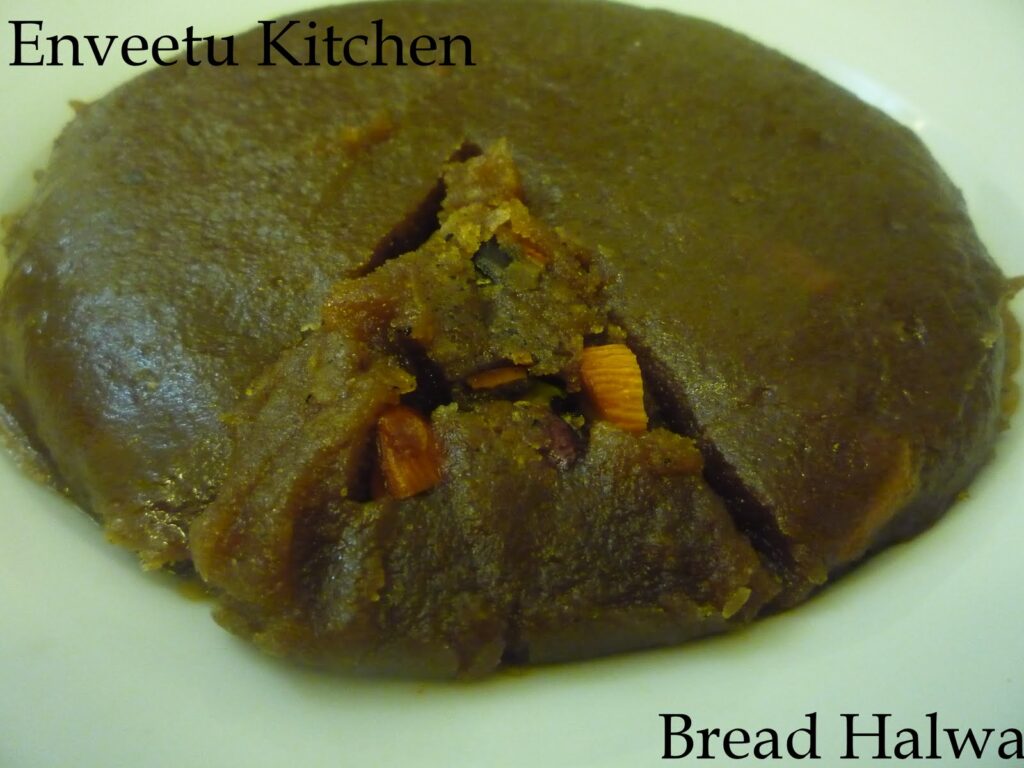 Toast the Bread Slices Crisp. I Microwaved them @ high for 4 minutes, they came out really like Rusk!!!!! Cool them a little, break them and powder them in a Mixer. Got your Bread Powder here!!!!
In a Hard-Bottom Pan Add bread powder, Milk, and Sugar let it mix well and Cook. When this mixture starts leaving the sides of the pan, add Ghee and Cardamom powder.
When the Ghee starts coming out of the halwa, take it off the flame, Pour on a greased Plate. Wait for 15-20 Minutes, Garnish with Nuts and Serve. I actually greased the plate and arranged the nuts on that plate and poured the halwa on top of it.
Sending this CWS-Cardamom Seeds hosted by Priya