Rasmalai, a bengali delicacy made with fresh cottage cheese, cooked in sugar syrup, then dunked in sweetened milk and served. Today's recipe Bread Rasmalai, is a cheat version of this rich and divine dessert. Kheer is made and then while serving, bread slices are cut into roundels, dunked in kheer, rested for 5 minutes and served! I wouldn't compare it to the richness of real rasmalai, but this is, way too delicious and pretty looking for half the time and effort it takes than the original version.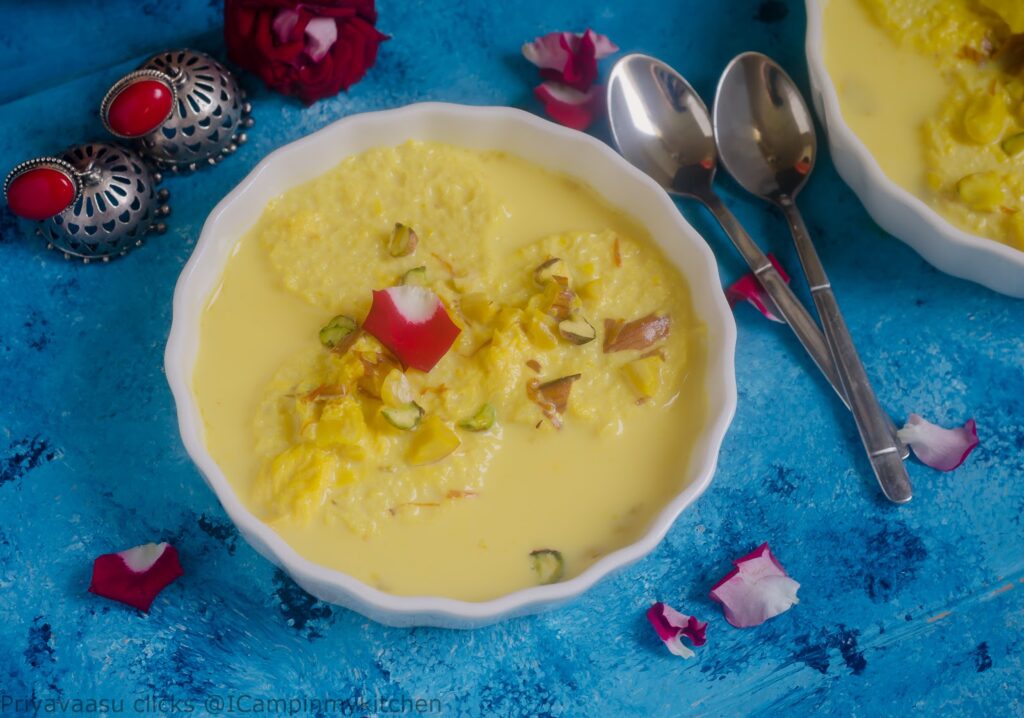 Inspired from here
Ingredients
3.5 cups of full fat milk
⅓ Cup Sugar or 90 grams condensed milk
2 generous pinch of saffron
3 tablespoon of roughly chopped almonds
3 tablespoon of roughly chopped cashewnuts
few pistachios sliced for garnishing
6 Slices of Milk Bread, cut into roundels, each bread is cut into 2 roundels
Take milk in a heavy bottom pan, when it starts boiling, reduce the flame to simmer, add saffron to it. Keep stirring on and off. Let the milk boil and reduce to ¾ of its quantity.

Stir often and scratch the sides of the vessel and add the malai back to the milk. Keep the Flame Low, to avoid burning of milk.

Add Sugar/condensed milk, Stir well. After 10 minutes, add chopped nuts and stir. Let it sit on the stove for another 10 minutes. Take it off the stove. Refrigerate until serve time.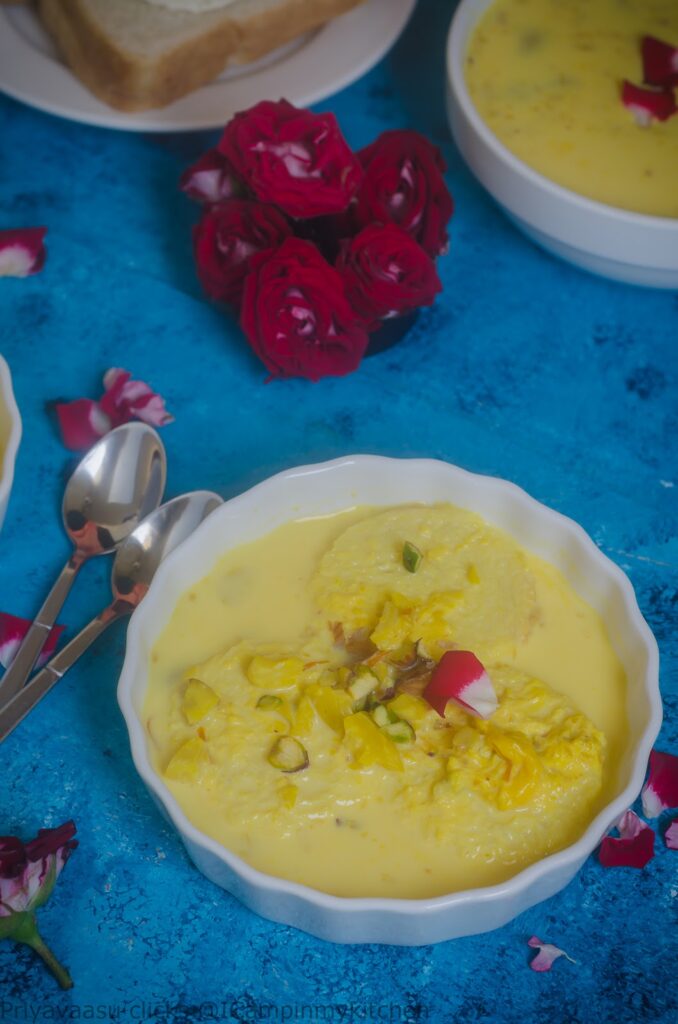 While Serving, Cut bread to desired shape using a Cookie Cutter. Place the slice in a bowl, Add the chilled milk on top. Let the bread slice soak in the milk for 5 minutes, Serve Chilled.