I know Christmas is Over,another Cookie Recipe??? Why, do you need to bake only during Christmas???? yeah, of course  i made these as part of Christmas Bakes, but then with Big Kiddo on Holiday's and the Clinging Second one, i wasn't able to do the post as planned. 
This Recipe again, is part of that Spice Jar to Cookie Jar- Cookie Recipes from Newspaper tabloid. The Original Recipe use Eggs and Macadamia Nuts. I couldn't go Shopping this whole week because of the Drop in temperature and can't take the little one in this Chilly Weather!!! 🙂 
So, substituted Macadamia with Cashews and made them egg-less  The cookies came out so well and we all enjoyed it with out Hot Cuppa in the evening!!! 🙂
1 ⅓ Cup All Purpose Flour
¾ Cup Brown Sugar
¼ Cup Vegetable Shortening
½ teaspoon Powdered Cardamom
1 tablespoon Flaxseed meal 
½ Cup Cashew Nuts, Chopped, Roasted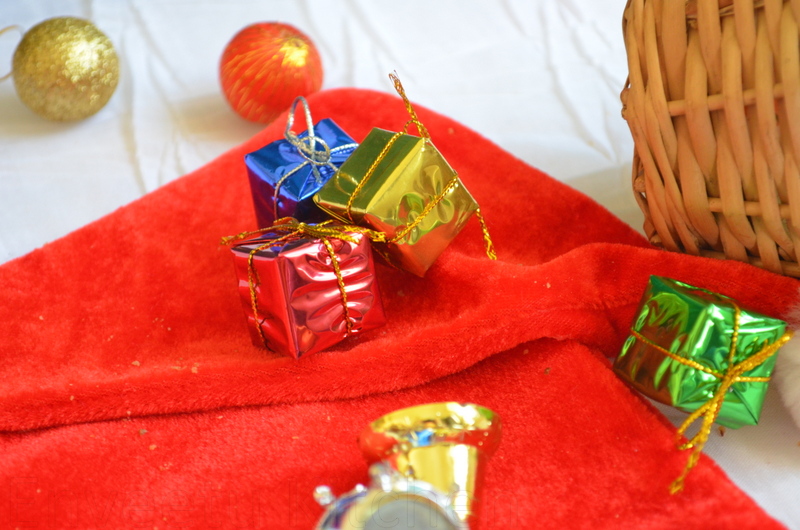 Spread Cashew-nuts in a baking pan, add little oil, Mix and Microwave High for 2 minutes. Take it out, Cool and Chop into pieces.

Preheat Oven to 180C. Line a Cookie tray with parchment. Mix Flaxseed Meal with Warm Water and keep aside. 

Sift together Flour, Baking Soda, Cardamom 

In a Medium Bowl, using an electric mixer, beat together Brown Sugar, Butter, Shortening, until creamy and fluffy. Add 

Flax-seed

 Mix and Beat again. 
Now add flour Mixture little by little and Mix with a Spoon. Stir in the Nuts. Dump in the Chocolate chips and Mix. At last Lick the Spoon!!!! 😉 yummy!!!!

The Dough might look a little loose for a Cookie dough. Don't Worry, Refrigerate it for 15 minutes.

Take it out, Using a Scoop, place spoonful of Dough on the Cookie Tray, leaving 2 inches apart.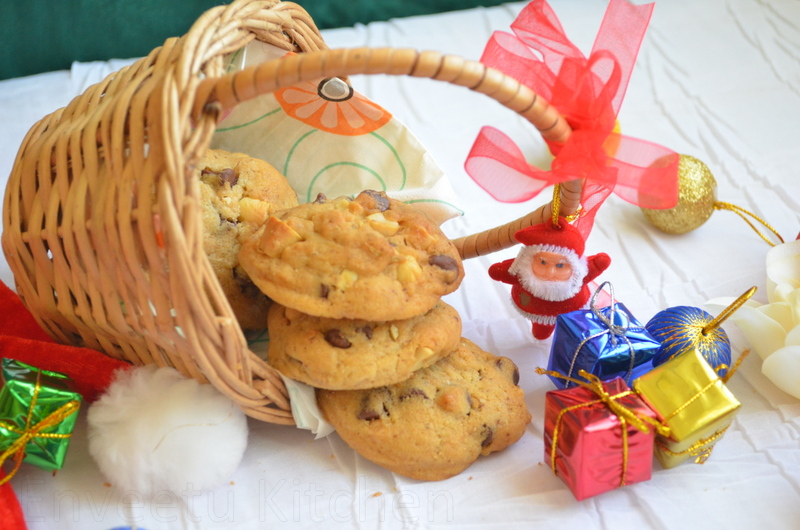 Bake for 15-17 minutes or until the edges turn light golden brown. 

Take it out of the oven, let it cool for 10 minutes.Transfer to a rack to finish cooling. Store in an airtight 

container

 @ room temperature for upto a week.