Land of the Caribbean is also famous for the coconuts, so after a flavorsome coconut milk soup yesterday, I wanted to b
ake something for us to enjoy during the weekend. While looking for some quick breads, this recipe with fresh coconut and coconut milk got my attention
.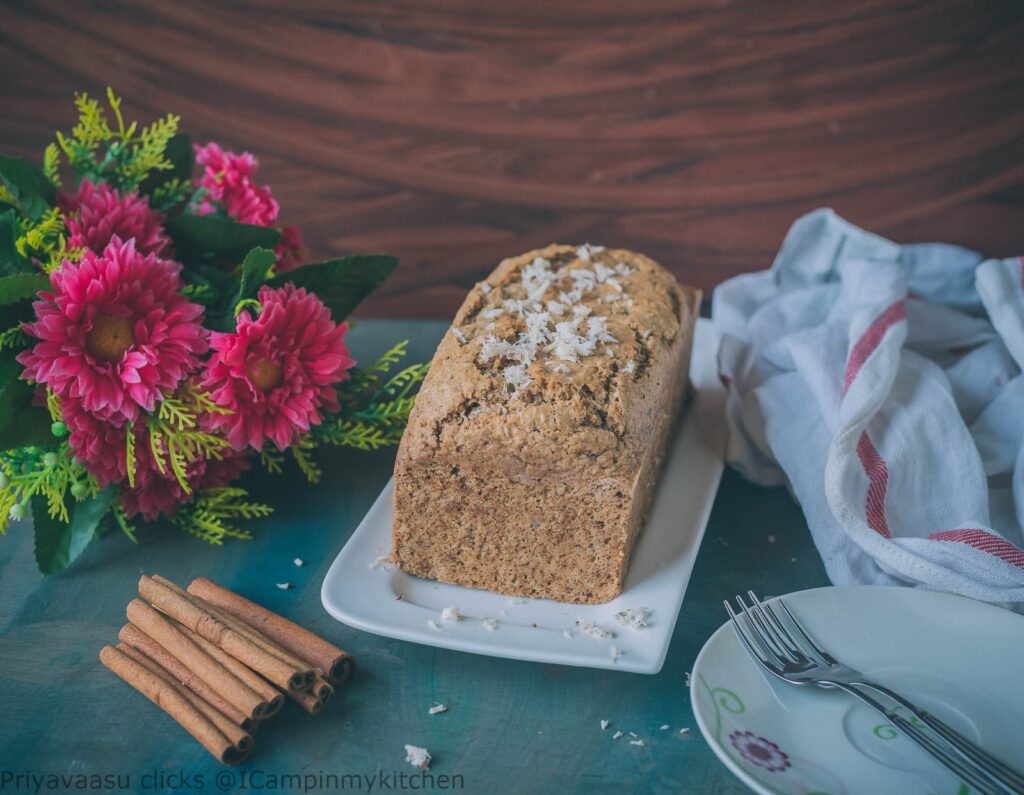 There were other versions of coconut bread, made with pineapple juice too. Since I had coconut milk ready at hand, i  made the loaf with it. 
The flavor, while the loaf was baking in the oven, was totally awesome. The bread is a bit dense, but has got a great taste and flavor. It will be a great bread along with your tea or as a snack inbetween your meals. 
1.5 cups of whole wheat flour
3/4 cup freshly grated coconut 
1 tbsp egg replacer powder mixed with 2 tbsp water (I used bob's red mill egg replacer )
Preheat the oven to 170C. Grease a loaf tin and lay its bottom with parchment  paper.

In a wide bowl take flour, baking powder, baking soda and cinnamon powder together. Whisk well to combine. 

Add sugar and grated coconut to this and mix.

Make a well in the center add coconut milk, coconut oil and egg replacer. Using a electric beater combine to form a thick batter.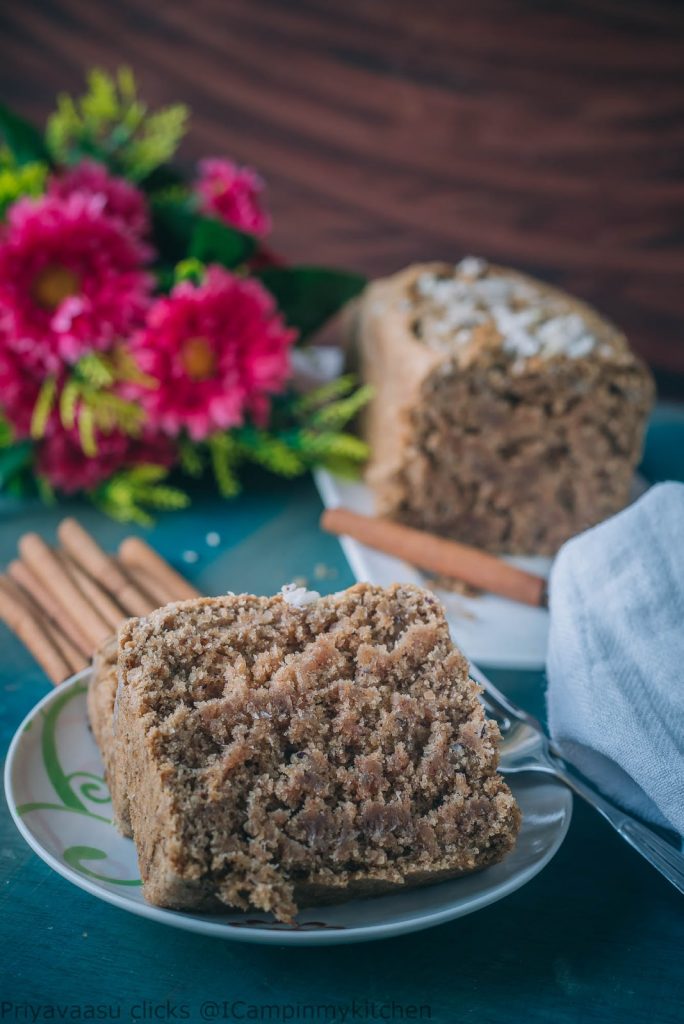 Pour the prepared batter into greased baking tin. Bake in the preheated oven for an hour or until a skewer inserted in the middle comes out clean.

Take the tin out of the oven, let it sit for 5 minutes then remove it on to a wire rack, let it cool completely.