I m baking with Bread Bakers after a long hiatus. Thanks to December and the baking fever, I joined. The theme for this month's bread was also interesting, Fresh Fruit and No White sugar. That made me more interested, i chose to bake a pear quick bread. I have used mejdool dates and honey as sweetners. In case you dont want to use honey, do increase the dates 6 or even 8 to get a sweeter bread.
I have flavored the bread with some ginger, cardamom and cloves. The warm spices makes it a perfect bread for the season. The bread was perfectly sweet for us, we enjoyed it warm as such. A lovely bread for a scrumptious breakfast or can also as an evening snack with some hot coffee.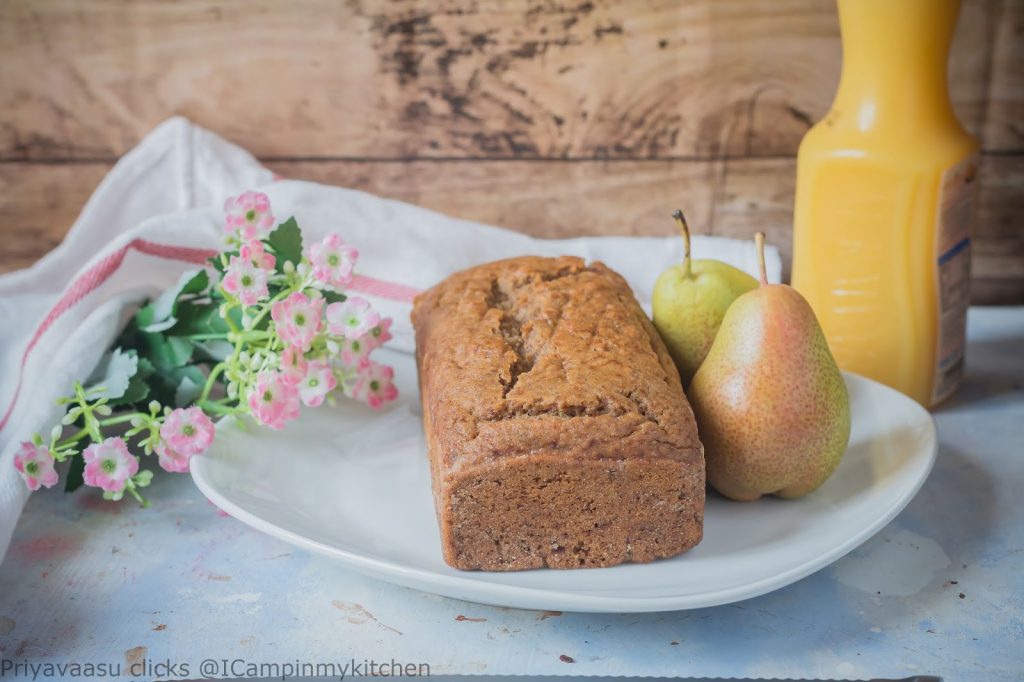 Ingredients
1 cup Whole wheat flour
1 teaspoon baking powder
½ teaspoon baking soda
2 tablespoon honey (avoid for a vegan version)
1 tablespoon flaxmeal , mixed with ¼ cup of water
2 normal sized pears
4-5 nos mejdool dates (increase to 8, incase omitting honey)
1 teaspoon ginger powder
6-8 cardamom, pounded
3 cloves, pouned
1 teaspoon vanilla extract
¼ cup oil
Wash the pears, i didnt peel the skin, if you dont like the skin in your bakes, do peel. Core and Chop the pears roughly.

Take the chopped pears along with mejdool dates, in a mixer and blend it to a smooth paste.

Take this paste in a bowl, add oil , flax egg and vanilla extract to it and whisk well.

In another bowl, take together flour, baking soda and powder, freshly pounded cardamom and cloves. Whisk well to combine.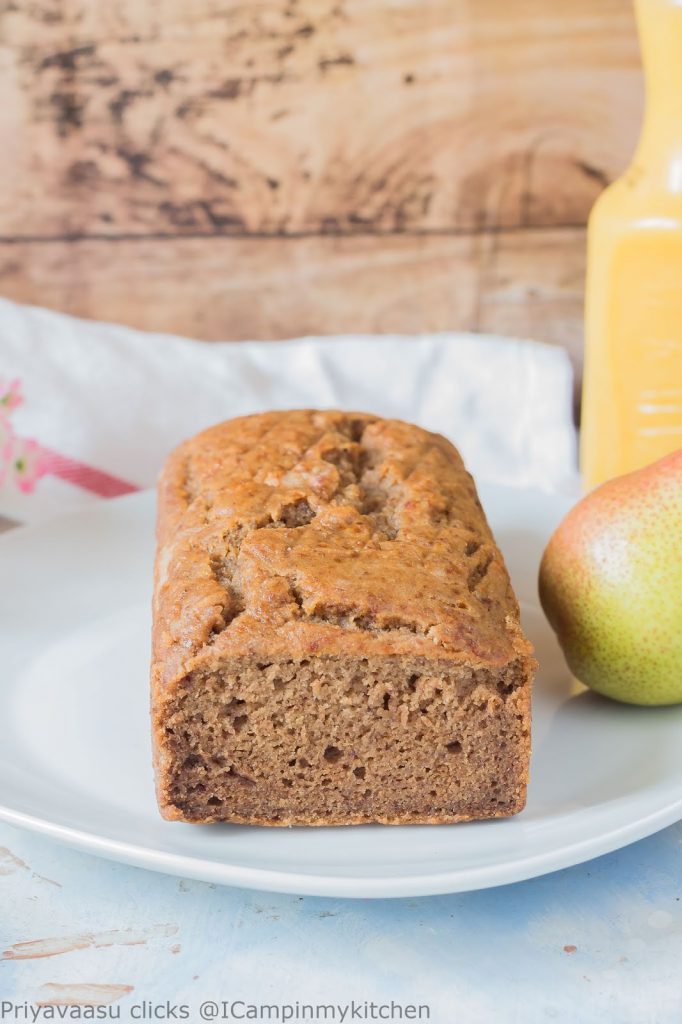 Slowly add the dry mix to the wet in batches and using a spatula, whisk the flour into the wet mix. Take care not to mix vigorously, and mix in single direction.
Pour the batter into the prepared tin, bake inthe preheated oven for around 40-45 minutes or until a skewer inserted in the middle comes out clean.

Once done, remove the loaf and let it sit for 5 minutes, then using a blunt knife loosen the sides of the bread from the tin, then slowly unmould the cake onto a wire rack. Enjoy a warm slice with a hot cup of coffee or tea.
#BreadBakers is a group of bread loving bakers who get together once a month to bake bread with a common ingredient or theme. Follow our Pinterest board right here. Links are also updated each month on this home page.
We take turns hosting each month and choosing the theme/ingredient. Our theme this month is Breads with Fresh Fruit and no White Sugar. If you are a food blogger and would like to join us, just send Stacy an email with your blog URL to foodlustpeoplelove at gmail.com.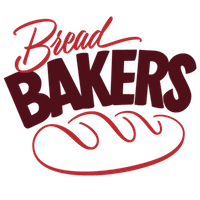 This month, the Bread Bakers are making Breads with Fresh Fruit and no White Sugar, a theme chosen by Renu of Cook With Renu. Here are everyone's Breads with Fresh Fruit and no White Sugar: