SNC Challenge started by Divya Pramil of You Too Can Cook. The aim of this event is to exchange an Indian recipe between two teams. One team is the Southern team (bloggers from South India) and the another team is Northern team (bloggers from North India). Every first of the month, a blogger from each team will challenge the other team with a recipe from their roots.You get to learn a new recipe and also lot of fun!!!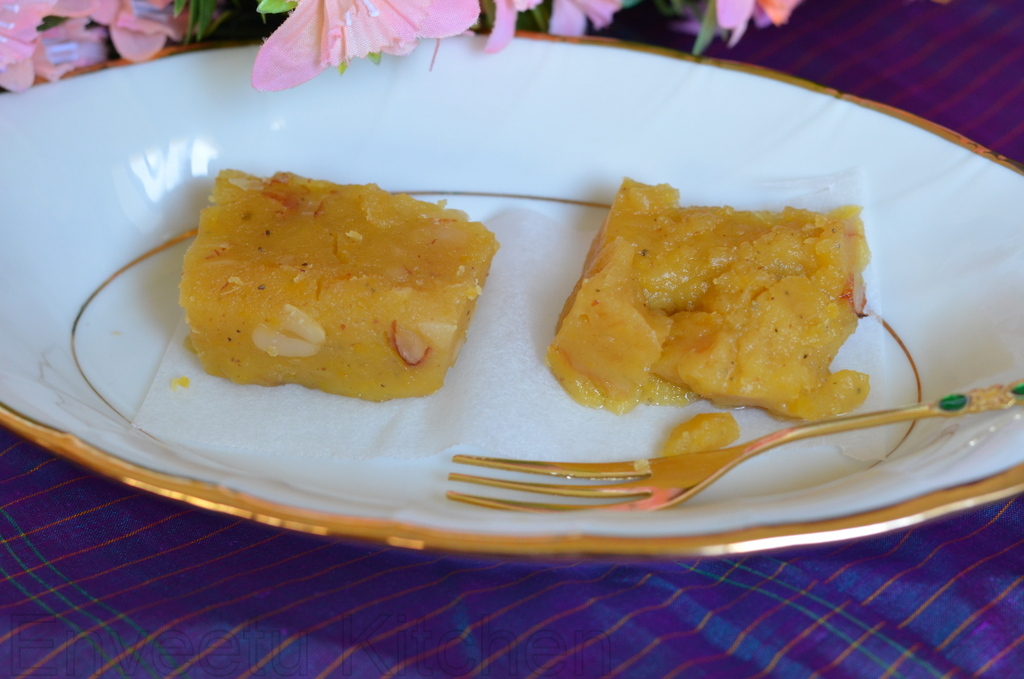 Halwa was very delicious and very easy to make too. It taste mildly sweet and it is heaven when served straight from the stove!!!Thanks to Kirti for this delicious challenge, we loved it.



Ingredients
½ Cup Chana Dal/Gram Dal/Kadalai Paruppu
½ Cup Ghee
¼ Cup Sugar
1-¼ Cup Whole Milk
2-3 Cardamom pods, crushed
6-7 Almonds and Cashewnuts (chopped)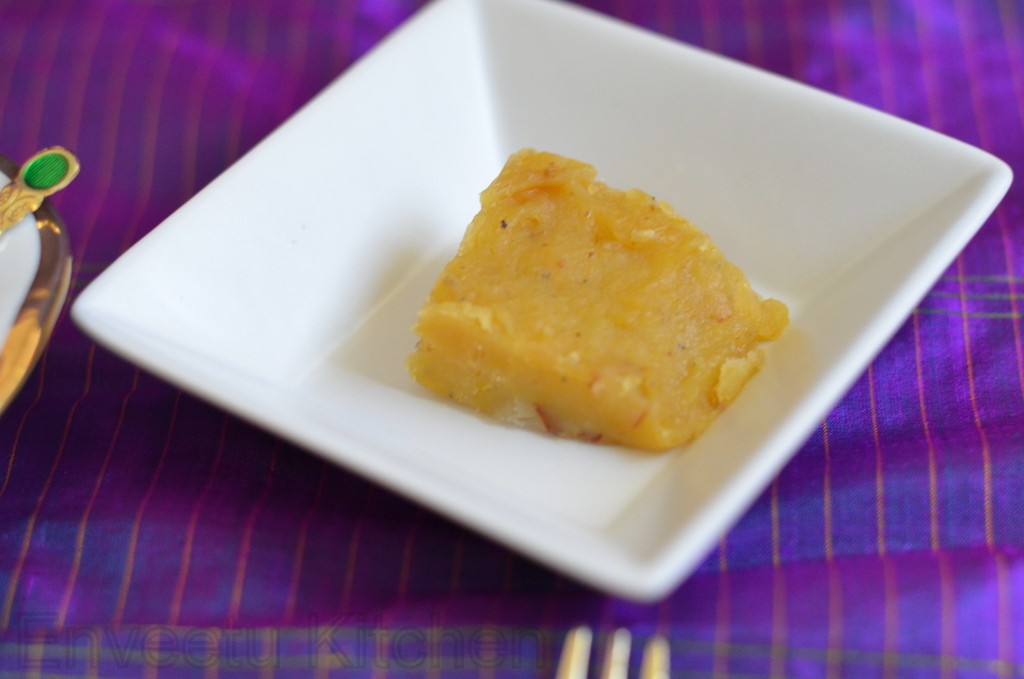 Method
Wash and Soak dal in 1 Cup water for 4 hours.
Pressure Cook the soaked dal in ¾ Cup of water for 4-5 whistles.Remove extra water if any.let it cool down.Mash the boiled dal with back of spoon to make grainy paste.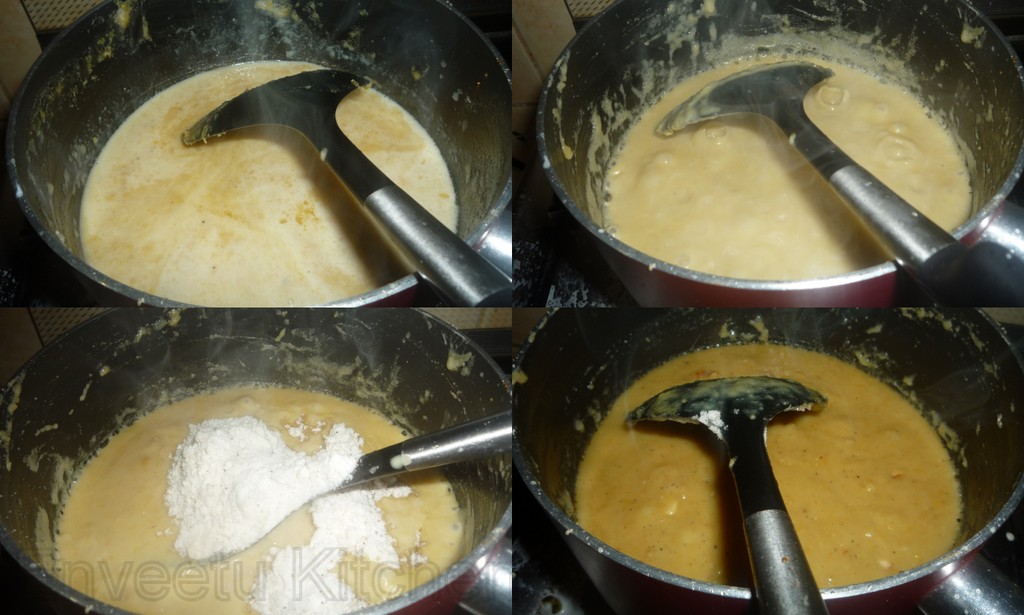 Heat ghee in heavy bottom pan.Add mashed dal and fry on medium heat 15 minutes. By this time raw smell will vanish and nutty aroma will spread around and Also you will able to see ghee separating from dal.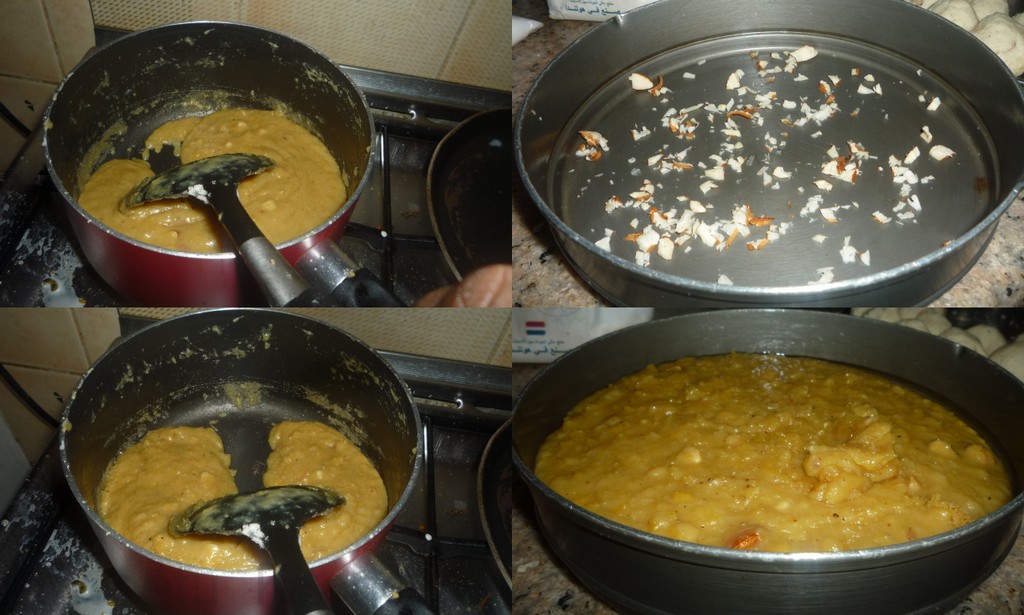 Now add ¾ Cup milk and fry on high heat till it is well absorbed.Then Again add the remaining milk and cook on hig flame. Take care not to bur the halwa, Keep stirring frequently.
Finally mix in cardamom powder,sugar with chopped almonds and fry on high heat for another 5 minutes.By this the time, the halwa will start leaving the pan, and will come together as you stir.

Keep a Shallow plate greased with ghee ready, spread some chopped nuts on the plate. Take the halwa off the stove and pour it on the readied plate. Tap gently to spread the halwa. If you want to slice it, then wait for 15-20minutes for the halwa to cool. Cut them into slices and serve warm.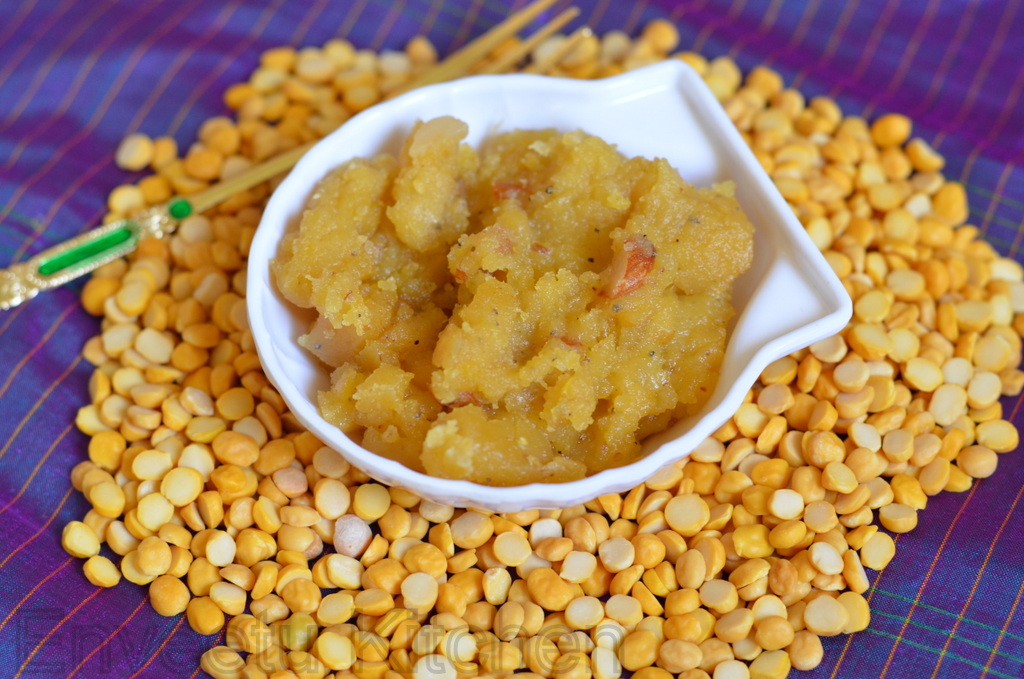 Store the remaining in the fridge and reheat for 20 seconds in a microwave before serving, it taste amazing!!!!