The name of salad, many would run a mile, trust me i too was one among them. But, then i later learned and still learning new ways to experiment with them, so i m enjoying salads these days. This chickpea salad is one, which i make often, for the obvious reason, it is so damn easy to make. Just mix and serve.
Chickpeas are rich in protein and fiber and also has a low glycemic index, that helps you to feel full for a longer time, so curbing cravings/hunger pangs, this helps a lot during weight-loss.
Ingredients
1 cup boiled chickpeas/1 tin canned chickpeas
1 medium cucumber
1 onion
Seasoning
½ teaspoon lemon juice
¼ teaspoon pepper powder
2-3 nos mint leaves, crushed
Method
If using dried chickpeas, soak overnight, drain water completely. Add 1.5 cups fresh water and pressure cook with salt until soft, drain excess water completely and use for the salad.

If using canned chickpeas, drain the can-water completely, wash the chickpeas under running water to wash off all the salt . Drain and use for the salad.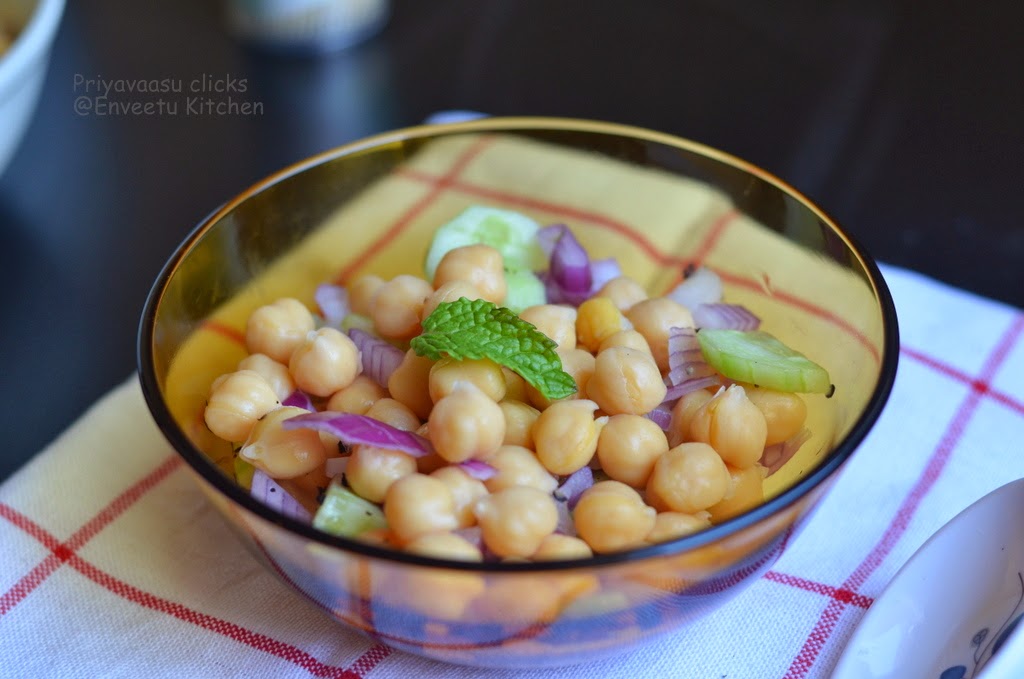 Once the chickpeas are ready, take it a wide bowl. Add chopped cucumber, chopped onion, add salt, pepper, crushed mint leaves, toss well. Add lemon juice just before serving. Walnuts can be added for an extra crunch.

If packing of lunch, pack the seasoning separately and add just before having the salad.