Today we are visiting China to taste their aromatic pancakes. When I say pancakes, you might think of wet batter cooked on a griddle. But no, these pancakes are just like our paratha, served with some dipping sauce. I served them with plain chilli sauce  they tasted delicious. The making is very morning similar to our lacha paratha. Spread oil,  stuffing, roll and coil.
Ingredients
1.5 cups all purpose flour
A bunch of spring onions, green part alone chopped fine
Method
In a wide bowl, take flour and salt, Mix well with your hands. 

Add warm water slowly and knead a sticky and elastic  dough.  Do another add all the water at a time,  add 2-3 tablespoon at a time and knead.

Take the dough into a floured surface and knead a couple of minutes to get a soft dough. 

Keep the dough covered with a damp towel or a cling wrap and rest it for 30 minutes.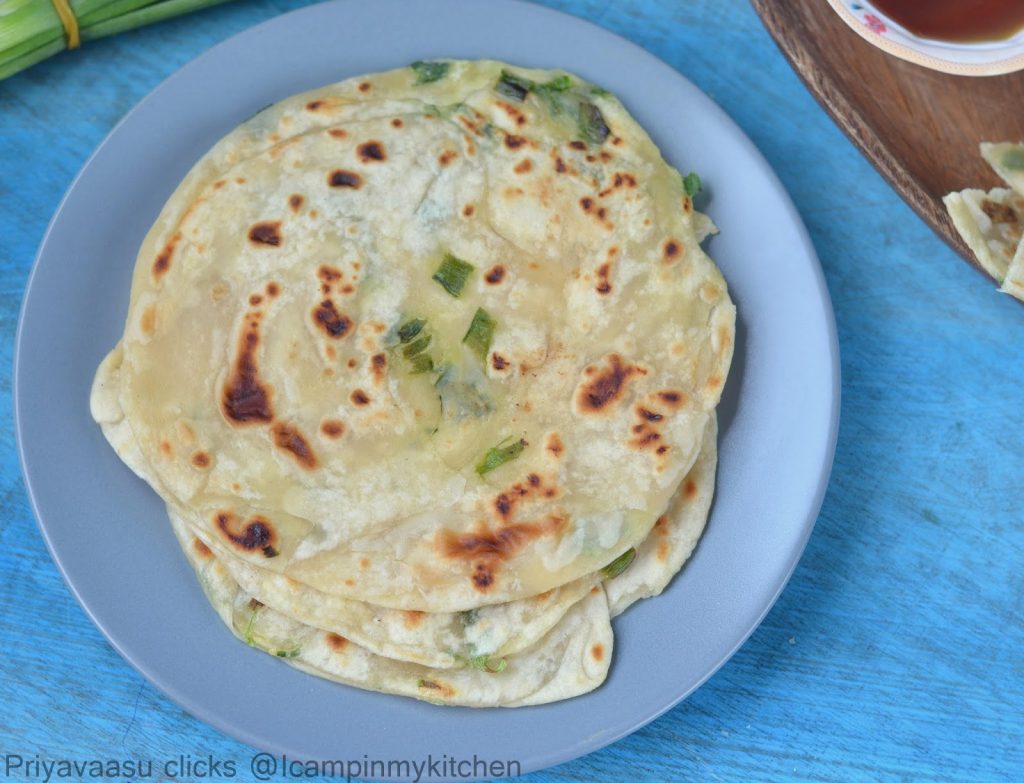 To roll out the pancakes., dust your rolling surface and the roller with flour. Take the dough out and divide it into portions. I got about 8 portions.

Take a portion of dough,  knead it in between your palms once, roll it into a circle,  spread a teaspoon of oil, sprinkle a teaspoon or two of chopped greens. Roll he dough into a thin rope. Coil the rope. Roll it out again into a  disc.  Take care not to roll out thin and tear the pancakes.

Heat a pan/tava to cook the pancakes,  once hot, place a rolled out sic on it cook both sides until spots appear on top. Add teaspoon of sesame oil while cooking. Once done,  remove it to a serving plate and serve it along with sauce of your choice.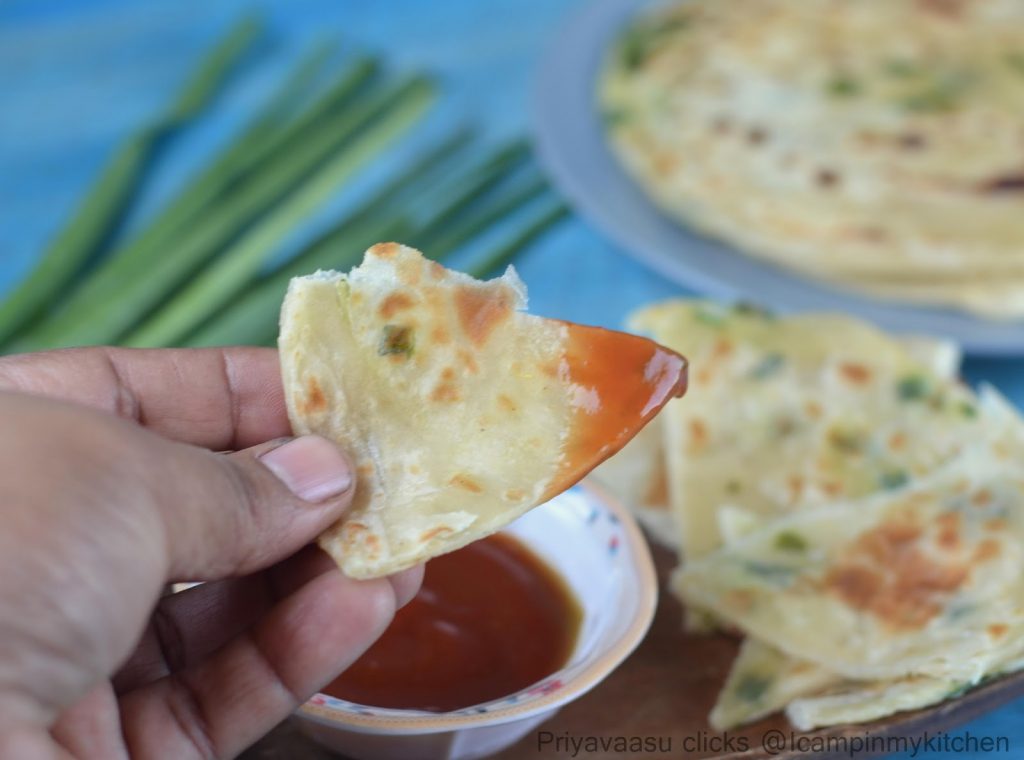 Check out the Blogging Marathon page for the other Blogging
Marathoners doing BM# 56