After trying Eggless ferror rocher tarts, my already chocolate loving family, were totally into anything topped with a good quality chocolate. The other day, my hubby was watching Masterchef australia season 4, repeat telecast. I think audra made a chocolate tart covered with fresh strawberries. I was busy in the kitchen, he was talking on and on about how the tart was looking. Immediately kuttu asked me, whether i can make that kind of tart. I made him the same night. He was happy to lick the ganache just like that, had a hard time hiding it from him.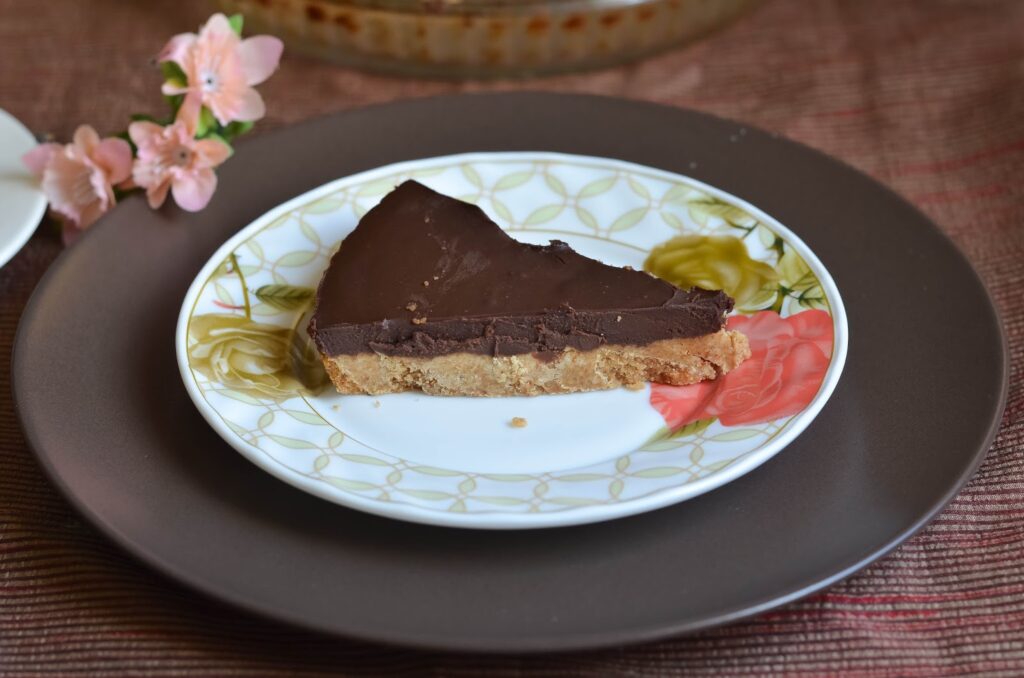 I actually used a mixture of biscuits, Oats cookies, raisin cookies and some digestive biscuits. All weighed approximately 400gms. Feel free to use a mix-up like mine or use just plain old digestive biscuits.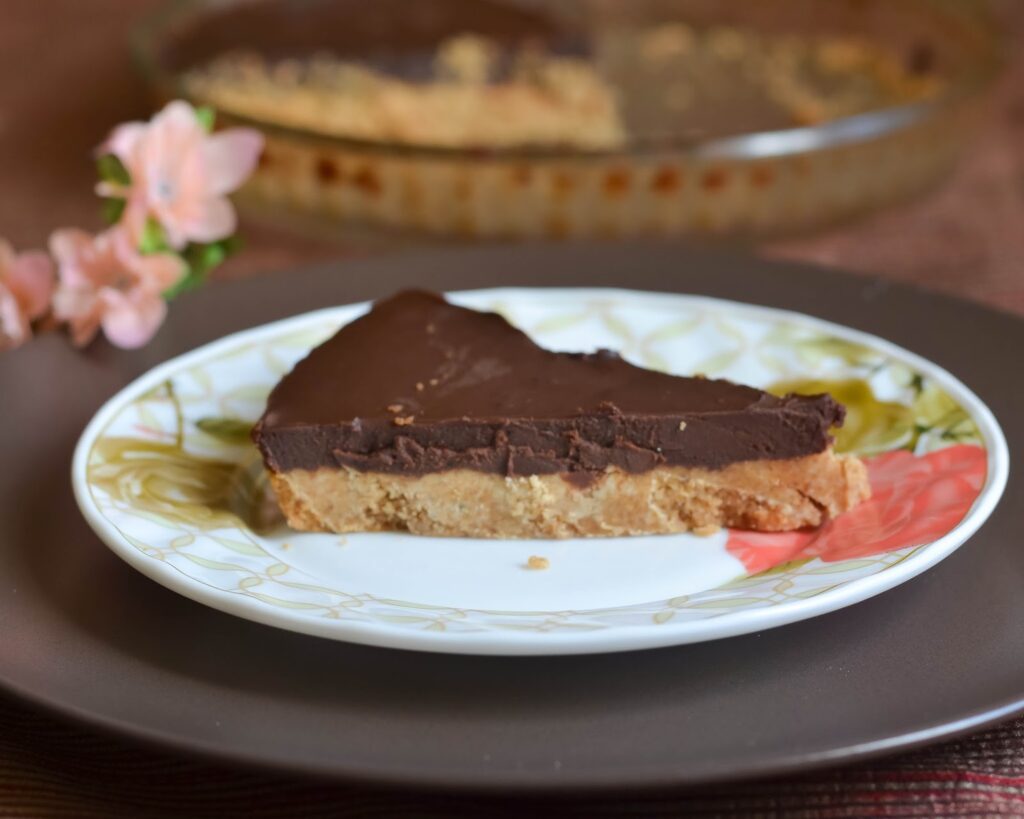 Ingredients (makes6-8 slices)
400gms digestive biscuits
¼ Cup butter, @ room temperature
2 cups of Hershey's Semi-Sweet Chocolate Chips
I used my food processor to powder the biscuits. Just take them in food processor jar, and whiz until powdered, add butter and whiz again until mixed well and mixture resembles bread crumbs.

If you do not have a food processor, not to worry, take the biscuits in a ziploc cover and ask your little one to pound it using a rolling pin. Then add butter and mix it with your fingers to resemble bread crumbs.
Spread the biscuit crumbs in a well-greased pie-dish or in a loose-base bake tin, press well and evenly. Bake in a preheated oven @ 180C for 18 minutes.

Take it out and let it cool. While the biscuit base is cooling, let us make the chocolate ganache. Take the chocolate chips in a microwave-safe bowl, microwave high for 2 minutes, keep an eye after 1 minute, if the choco chips haven't melted, keep again for another 1 minute,

Whisk the chocolate well until smooth n silk, add the whipping cream slowly and whip until smooth and silky.
Pour this smooth ganache on top of baked biscuit base and level the top for a smooth finish using a palette knife or back of a spoon.

Rfrigerate until set, about 2 hours minimum. Cut them into wedges(6 or 8) and serve chilled.