Ahh Valentine's day, where every corner you turn, you will see something in Red, heart-shaped, starting from red roses to red velvet cakes, heart-shaped cookies to heart shaped cutlets, cute bunnies to red teddies. Sometimes it gets too much, it shuts down the enthusiasm in me to make something special for people at home. Thank God and my laziness, i made something different today.
The millet-lover in me kicked in and i made a No bake tart, using poha and barnyard millet, filled it with some strawberry and curd cheese, drizzled generously with chocolate sauce. It tastes out of the world, delicious to the core, accompanied with very little guilt, since the cheese contains a weeny bit of sugar, but when compared to the base ingredients, i m fine with that bit. It feels so good, to make something wholegrain and beautiful, shunning the usual myth, healthy ain't tasty. If you are a foodie and love to try new food, then this dessert is definitely for you. All it takes is 10-15 minutes to assemble and rest is all chilling time. Try it and let me know how you like it.
Ingredients
1 cup brown poha/Brown rice flakes
½ cup Barnyard millet/Kudiraivali/vrat ka chawal/jhangora/Samo/Samo ke chawal
50 grams Lindt dark chocolate, melted
chocolate pearls for garnish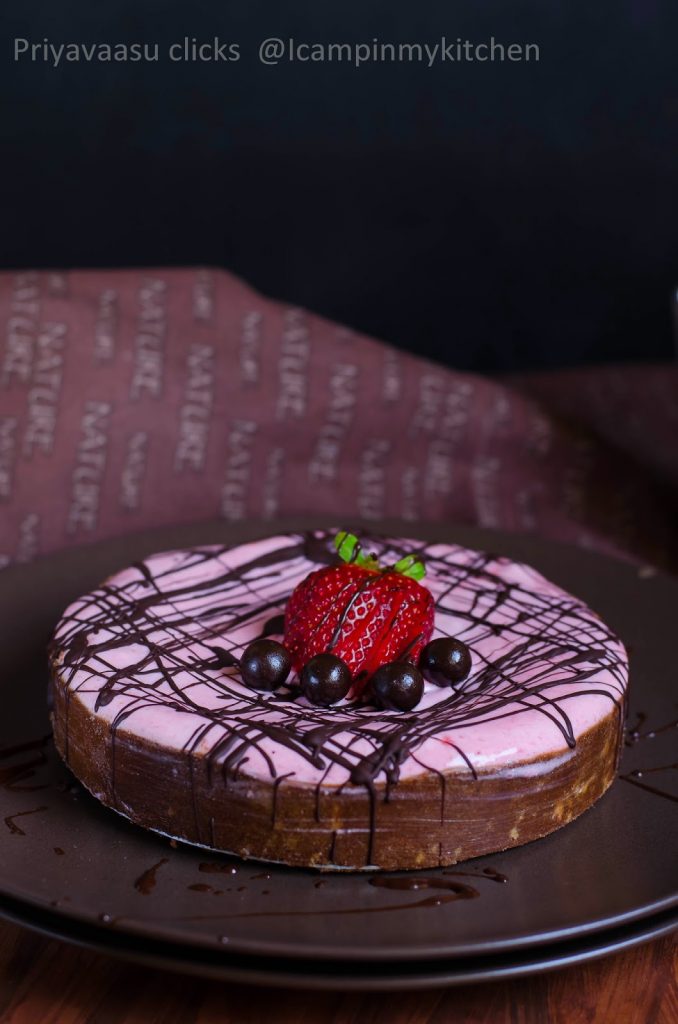 For the filling
½ cup curd cheese/Labneh ( ½ cup full fat yogurt strained overnight on a cheesecloth)
8-10 plump strawberries, pureed
Method
For the Tart
Dry roast poha/rice flakes, barnyard millet, almonds and cashew-nuts separately. Let it cool completely.

In a mixer, take poha and barnyard millet together. Powder them both finely. To this fine powder add the nuts and start pulsing. Halfway through, add the jaggery and melted chocolate and pulse again until the mixture clumps together.

Transfer the mixture to the tart pan with a removable bottom, press it down tightly. cling-wrap and refrigerate for a minimum of 2-3 hours.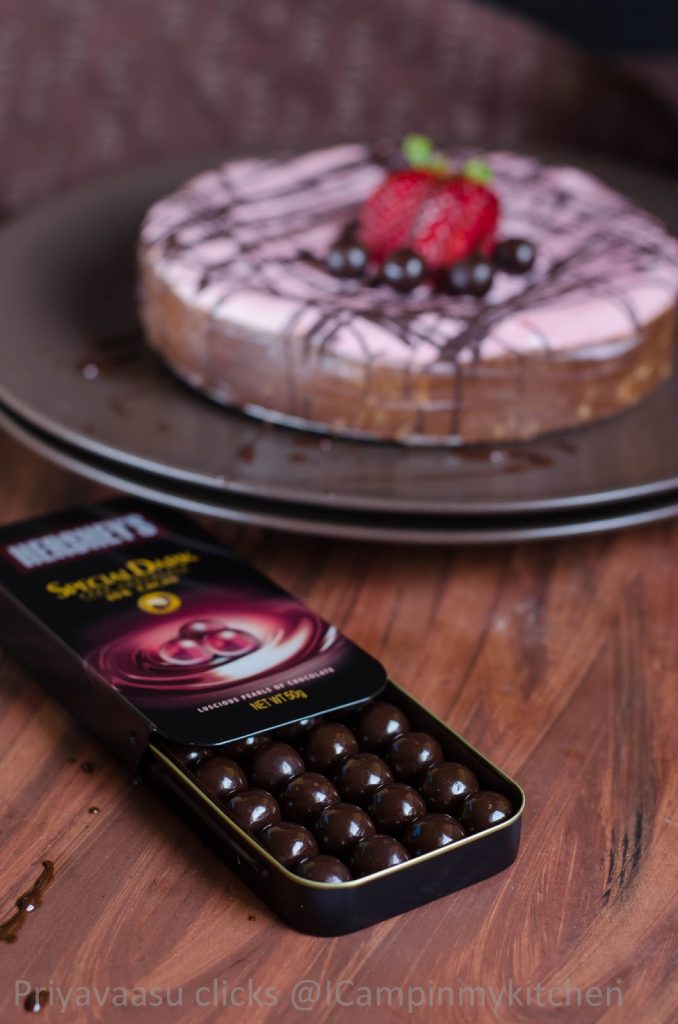 Prepare the filling
Take together curd cheese and cream cheese. Whisk until soft and fluffy. To this fluffy cheese, add pureed strawberry. Whisk the mixture smooth.

Remove the tart from the refrigerator. Pour the strawberry cheese on top, Tap the pan for the cheese to settle. Cling-wrap and refrigerate for about 4-5 hours for the cheese to set.

I have used only half the filling on the tart/cheese-cake. The remaining, i poured in individual glasses and chilled. Both my kiddos enjoyed them as dessert.

After the said time, remove the tart from the refrigerator. Slowly remove the bottom by pushing it from the bottom, the outer ring will slip through your left hand.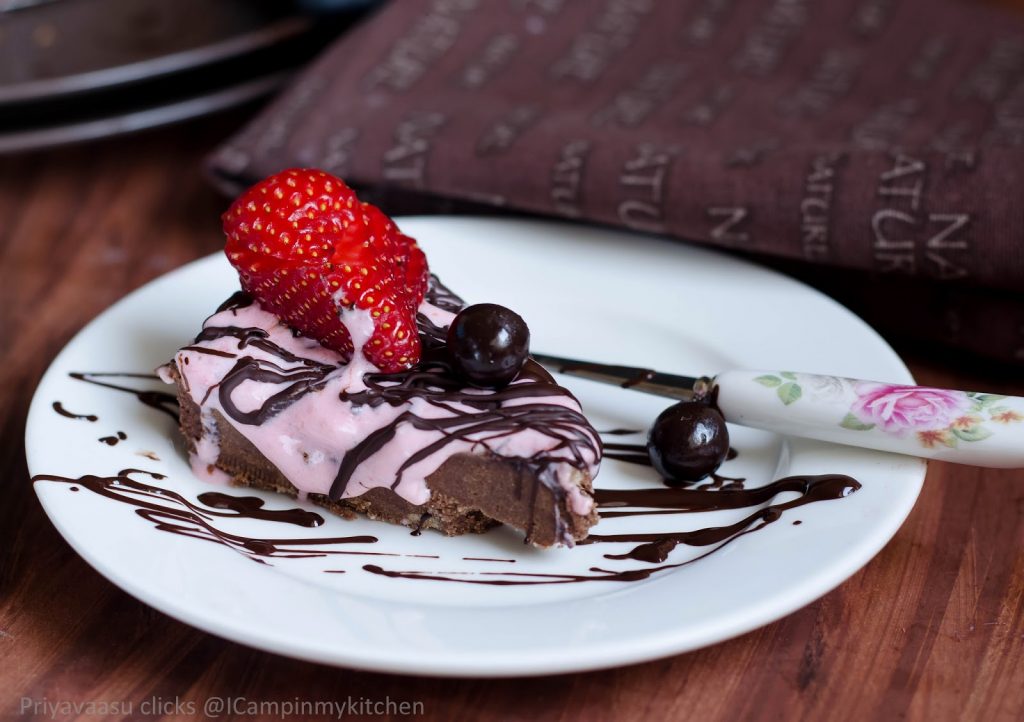 Remove the tart on to a serving plate, drizzle chocolate sauce, decorate with strawberry and chocolate pearls. Cut and serve.
NOTES
The filling doesn't have any stabilising agents like gelatin or agar-agar. It will be like a pudding. If you want a set filling use either gelatin or agar-agar as per your choice.

The jaggery can also be completed avoided by adding 8-10 dates to the base ingredients.