The Last day of Blogging Marahthon#26, Week3, i m posting a simple, easy to make, Carrot Soup. During my childhood days,  Soup is something we taste only in hotels. So, whenever, we get a chance to go to hotels, the first thing we order would be Tomato Soup. The thick orange-y red soup with 4-5 bread croutons on top, we loved it a lot. 
Growing up in a Tamil-Brahman Family, the only soup we tasted was amma's Tomato rasam, ohhh!! what a flavor and aroma it still has!!! So, me too followed the same tradition of making the humble rasam or the Osaman as the soup. But then recently for the tried n tasted announced by priya, i tried Carrot Soup from Sharmi's Space, it came out so well, now i make this very often, but in my issshhhtyle!!!!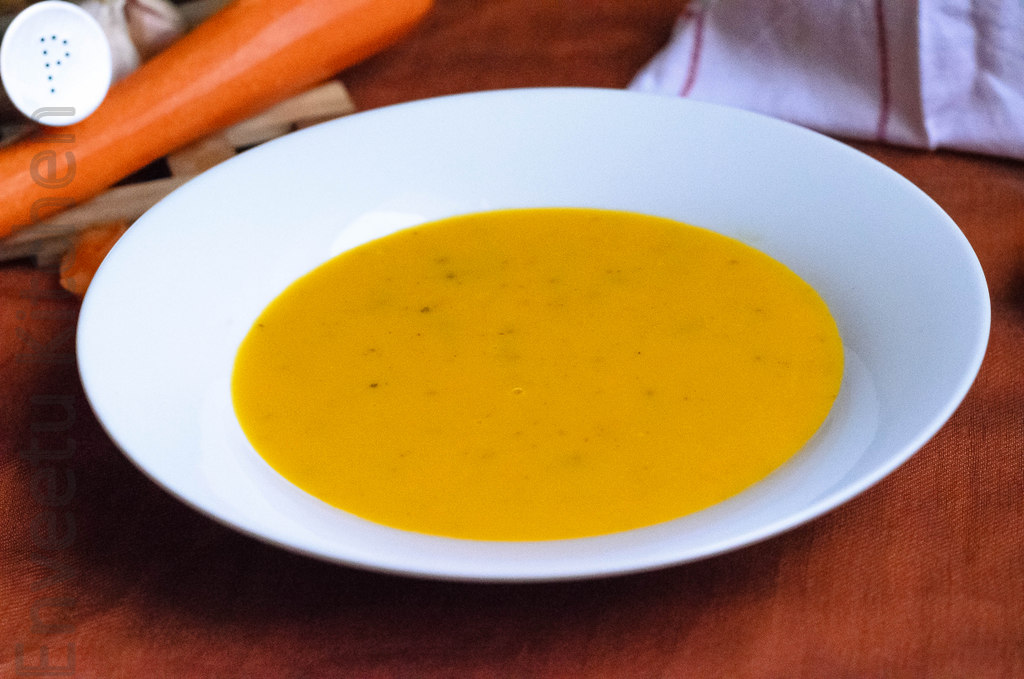 Recipe Adapted from Sharmi's Passions
Ingredients
1 Medium Carrot
1 clove of garlic, half of one medium sized Onion
½ Cup Water
¼ Cup Milk
¼tsp Pepper, freshly ground (increase to ½ tsp, if you need more)
1 tablespoon butter
Salt to taste


Method
Chop onion and garlic finely. Peel the carrot and chop it roughly.

Heat a pan with butter, saute onion and garlic until pink. Add carrots and saute for a minute or two.

Add Water and let it cook for 10-15minutes.
Once done, Let it sit to cool. Once cooled, Blend them together with milk.

Take the blended soup to stove again in the same sauteed pan. Wash the blender with half cup Water and add it to the soup.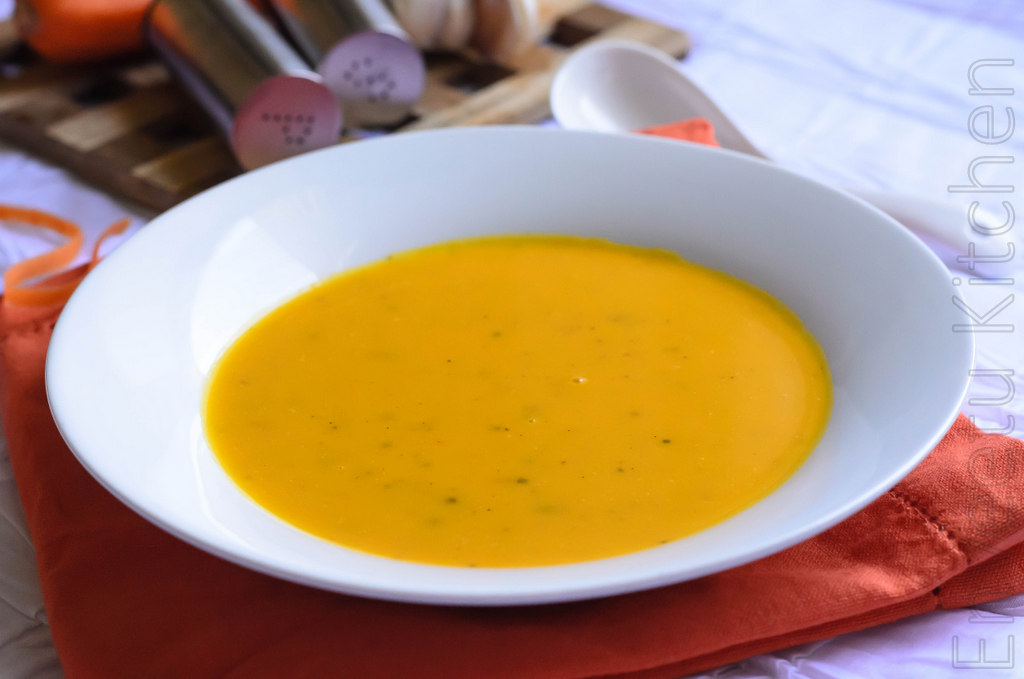 Let it cook for 5-8 mins, add the freshly ground pepper and Serve Warm. If serving for kids, add some cream and serve.
Check out the Blogging Marathon page for the other Blogging Marathoners doing BM#26