The next recipe from Suma's place is an authentic andhra-special stew, dappalam. The main reason for me to select this is the name, it so rhymes with appalam and it is fun to say this name, dappalam. I remember Kareena Kapoor's scene in 3-idiots, Why gujarati food is name as if it is a loud cracker, Dhokla, Fafda, i line this dappalam too along that naming convention!!!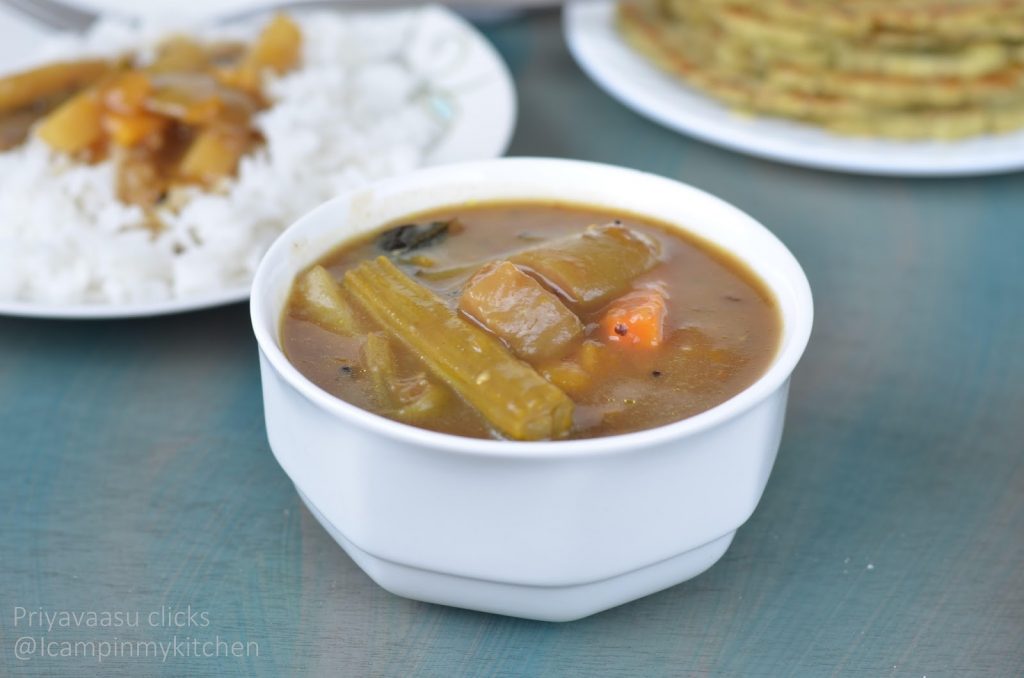 Jokes apart, this stew is a perfect match with hot steaming rice and a mild curry by the side.  It is a quickie to make and also can be made whatever leftover veggies you have in your kitchen. Just steam cook , do tadka with the spices, simmer for 10 minutes, you ahve your lunch ready. I even made some tangy poha using the leftover gravy the next day, matched the taste so well. 
Ingredients
2 Cups Mixed Vegetables (I used drumstick, carrot, potato, snake-gourd, ash-gourd, brinjal, raw plantain)
a small lime-sized tamarind, soaked in water and juice extracted (about 2-3 cups)
3 tablespoon jaggery (depends upon taste)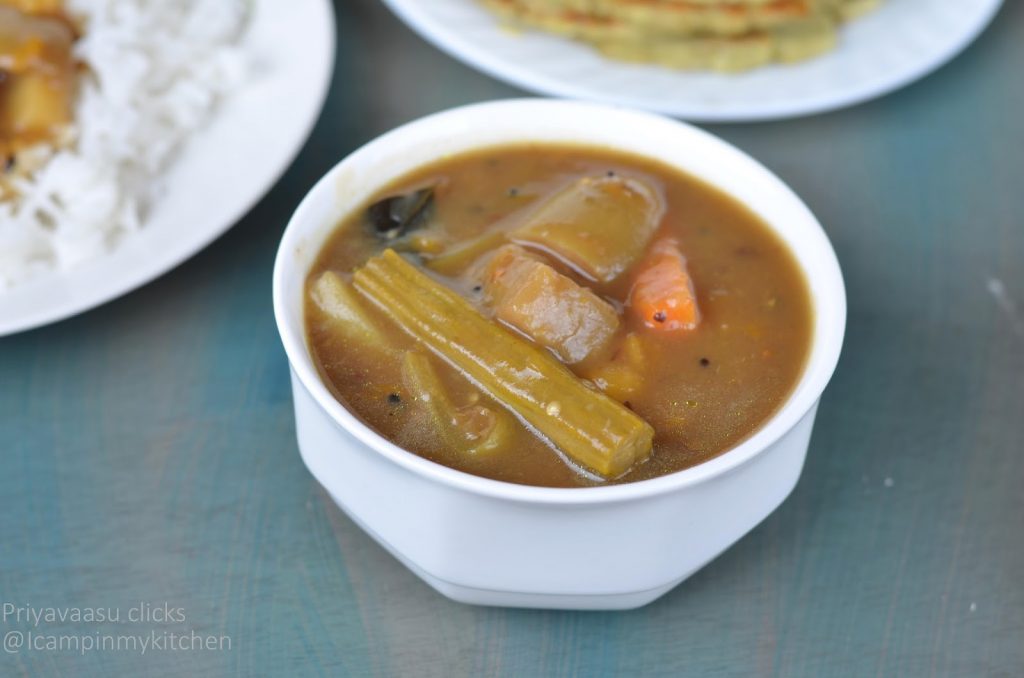 Tempering/tadka
2 generous pinches of  hing/asafoetida
Method
Steam the cook the vegetables separately. If cooking with water/boiling the veggies in water, then drain the excess liquid anduse them in soup or for soaking the tamarind for the extract. Do not waste the liquid.

Extract juice from the water-soaked tamarind. In a pan, heat oil for the tempering, splutte rmustard seeds, crackle cumin, add hing and curry leaves.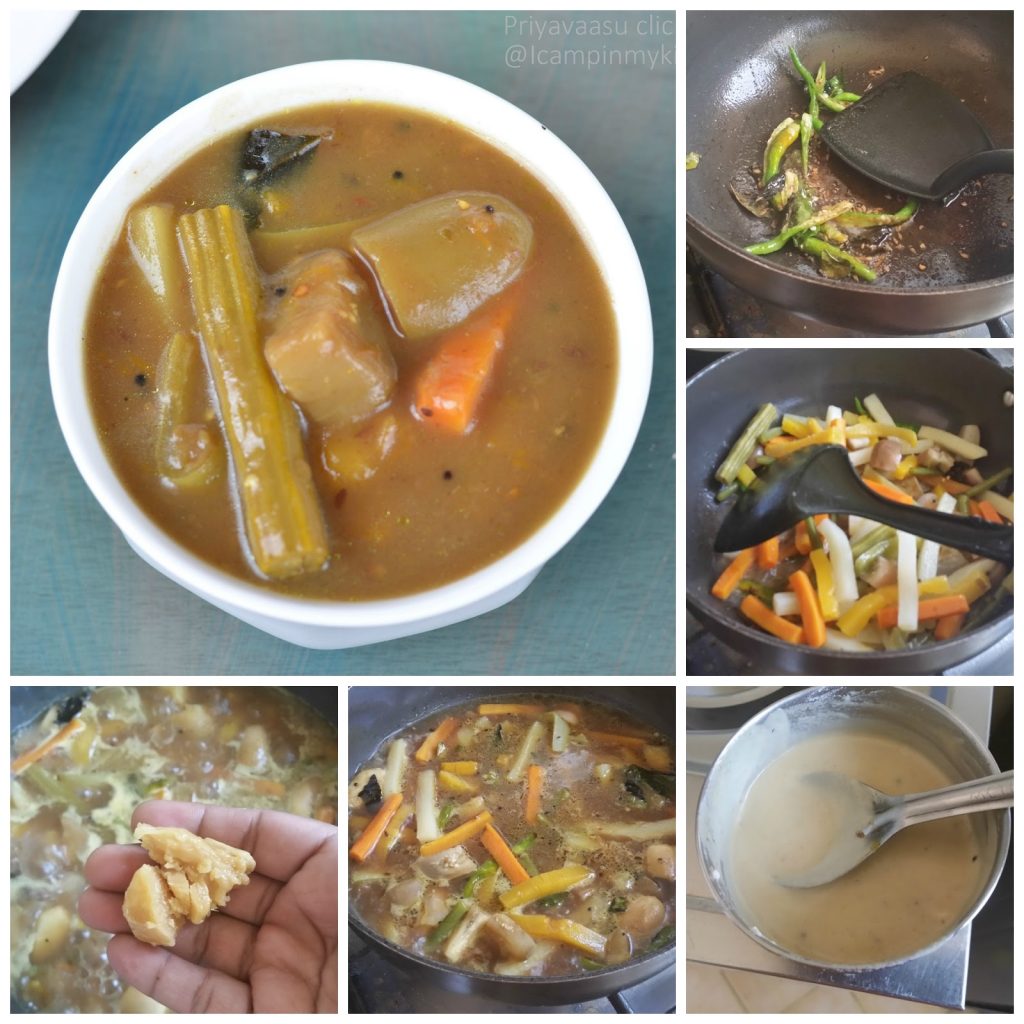 Once the tadka is done, add slit green chilies and saute for 30 seconds. Next add pre-cooked vegetables and the tamarind extract.

Mix rice flour with 2-3 tablespoon of tamarind extract/water, mix well without any lumps. Add this this to the stew. Add salt and jaggery.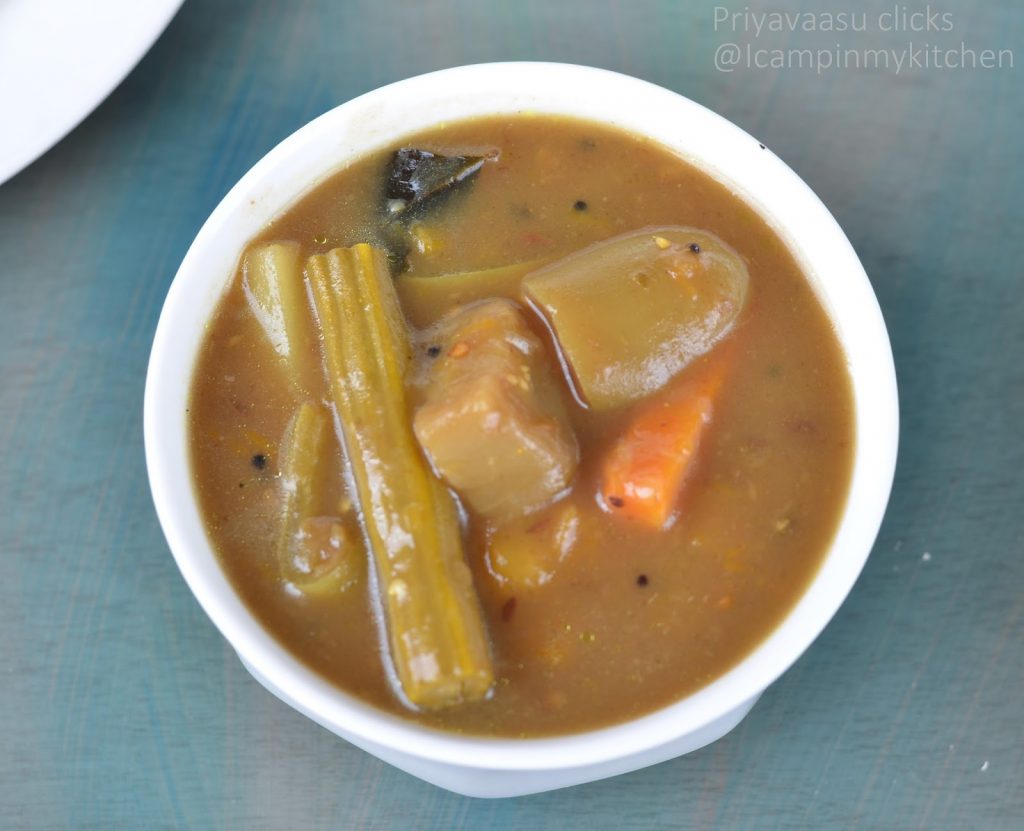 Now let the stew simmer and reach a thick consistency. It should taste sweet, spicy and tangy at the same time. So, check taste and adjust the sweetness by adding the required jaggery.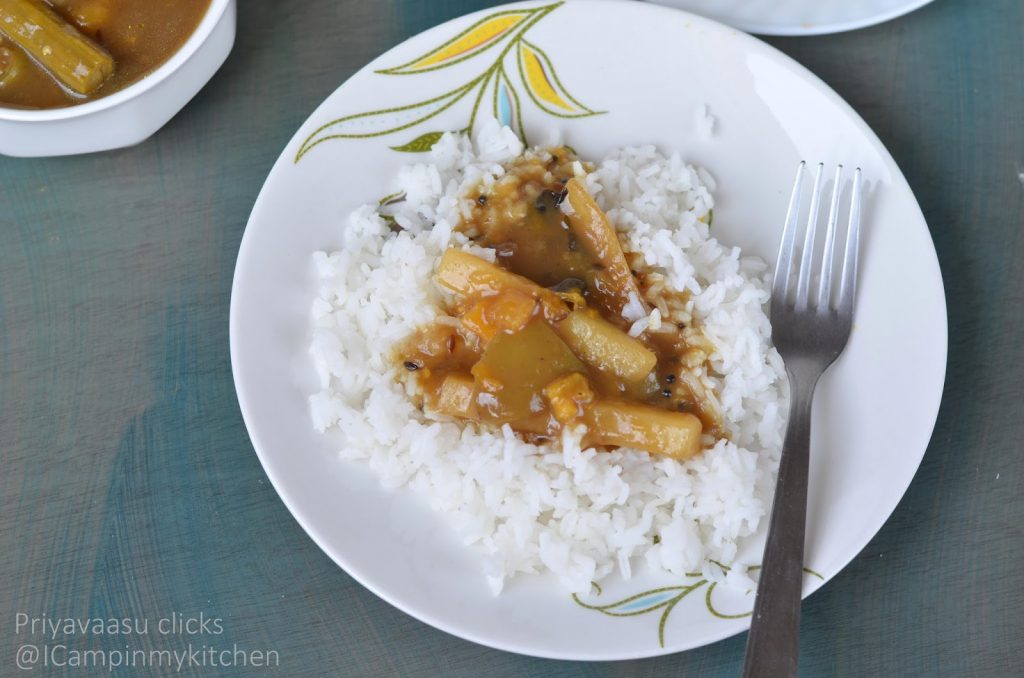 Once it reaches a thick soupy consistency, take it off the heat, garnish with chopped coriander and serve it along with rice.